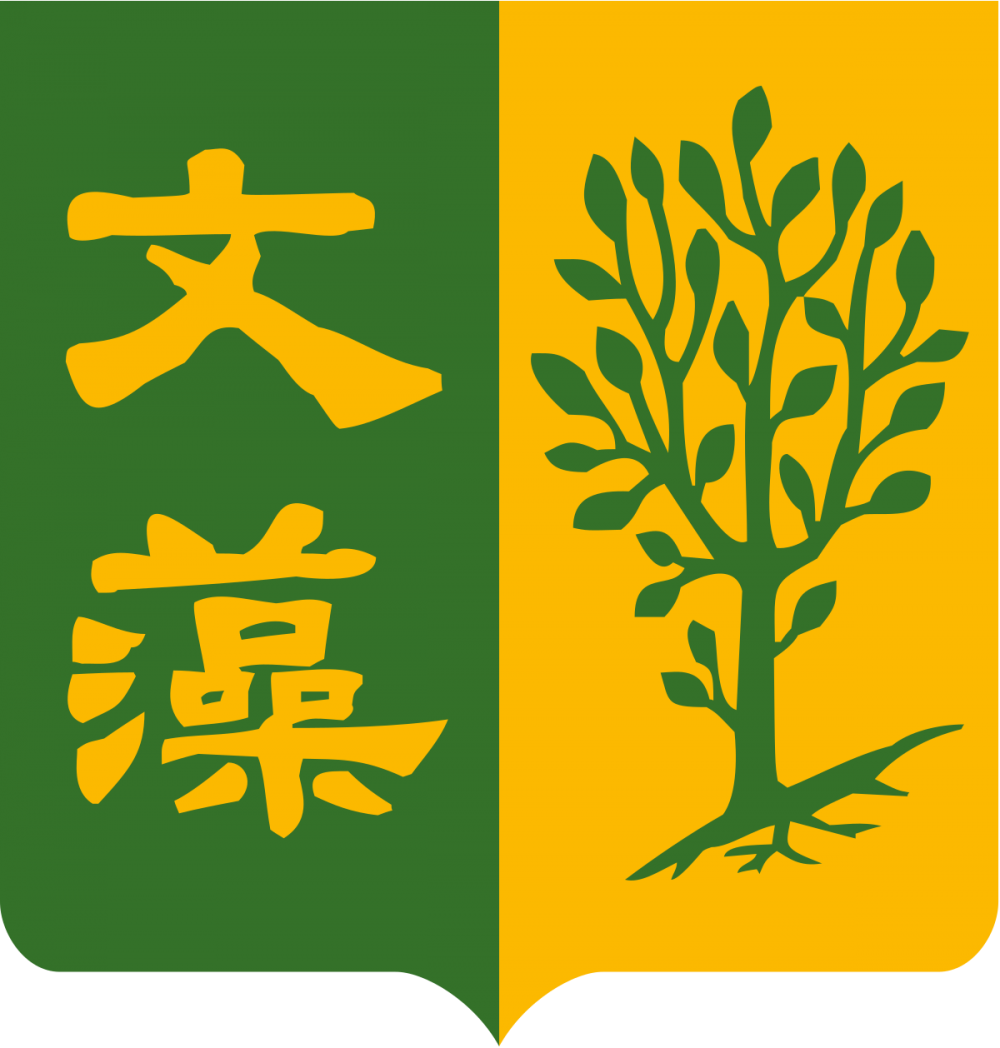 Van Tao University of Foreign Languages ​​is known as the most professional language training school Đại Loan. If you are passionate about learning about cultures and foreign languages, this is the right choice for students. Posts from Netviet will provide you with all the necessary information about this school to have more choices when you want to study in Taiwan.
1. Overview of Taiwan Van Zao University of Foreign Languages
Van Tao is a foreign language training school, so there are many foreign students present. There are also many Vietnamese international students here, creating an environment of cultural and ethnic diversity. Currently, the school has cooperative relations with nearly 300 countries around the world. This is a good condition to conduct student exchange activities and organize effective short and long-term training courses. In Vietnam, the University of Foreign Languages ​​and International Studies - Hanoi National University started to build a relationship with Van Tao University of Foreign Languages ​​in 2000.
It is the first higher education institution in Taiwan to focus on foreign language training. Currently, Van Tao is also considered as the most prestigious and professional school in this field. Van Tao University of Foreign Languages ​​is a private school ranked first for 11 consecutive years in terms of international outlook and foreign language ability.
Currently, the school has 12 specialized faculties, 5 graduate schools and two undergraduate certificates. The scale is divided into 4 academies: English and International Academy, Eurasian Literature Academy, Comprehensive Education Academy and Educational Cultural Creation Academy. Diverse training programs include 4-year university, 2-year transfer study, 5-year program and postgraduate training…
With the slogan "Life, Language, Leadership", Van Tao focuses on training students with highly specialized knowledge. Along with that is good community skills and pride, respect for the country's culture, and social service skills. The school's educational philosophy is to respect individual dignity, which means accepting differences and developing human potential.
2. Contact information for Taiwan Van Zao University of Foreign Languages
Vietnamese name: Van Tao University of Foreign Languages

English name: Wenzao Ursuline University of Languages

Chinese name:

Address: 900, Dan Toc street, Tam Dan area, Kaohsiung city, Taiwan.

Website: https://b002.wzu.edu.tw/front/
3. What are the characteristics of Taiwan Van Tao University of Foreign Languages?
Van Tao University of Foreign Languages ​​was established in 1966 by the Ursulines Committee of the Catholic Association. After nearly 60 years of development, the school has grown strongly with many outstanding features such as:
There are 495 subjects taught in English. Take classes in bilingual and standard English output.

Rated as the most favorite private language school for 6 consecutive years.

Won first place on the most popular mass media industry.

There are international links with 273 schools worldwide.

The number of students in the international exchange program reaches 734 people/year.
4. The system of facilities of Van Tao school
To better understand Van algae, let's learn about the school's facilities system right here with Netviet. This will surely bring you many positive reviews and strengthen your decision to apply to this address.
4.1. Library
The Van Tao school library is an 8-storey building with a magnificent basement. This is the place to gather a lot of rare Chinese and other foreign language documents that can't be found anywhere else. The area is popular with faculty and students and is consistently highly regarded. There are also state-of-the-art technological facilities, a pleasant reading environment and a modern bilingual website for you to explore.
The number of books in the library has now reached more than 330.000 books in 6 popular languages: Chinese, English, French, German, Japanese, and Spanish. Thanks to the school's annual budget, the number of titles continues to grow rapidly. At the same time, it also has 160 electronic databases, more than 40.000 electronic journals and 400.000 electronic books. All documents are accessible 24/7 to users.
4.2. Learning Resource Center
Each building on campus has its own learning area. A place where many transceivers, satellites and wifi equipment are concentrated. A variety of books, magazines, and newspapers are also provided as supplemental materials for teachers and students. This helps the process of learning knowledge take place in depth and meet all the learning and teaching needs.
4.3. Multi-purpose classroom system
Van Tao University of Foreign Languages ​​has many classes that provide a great environment for teaching and learning. The school has a system of 5 multi-functional language laboratories, 4 multimedia classrooms, a speech center combining performing arts with private classrooms, a multilingual training center, a research room. digital media, an English study room for children and many other specialist classrooms.
Every classroom is equipped with a video player, digital TV and DVD player. The inside of the lecture hall is not only equipped with projectors, but also has a multifunctional information platform integrated with technological facilities for easy access by students and lecturers. High-speed broadband Internet system and wide coverage are also located on campus. You can access anytime, anywhere and study and entertain at any time and space.
4.4. Central Europe (EU)
The European Center (EU) was established in 2004-2005 with the aim of synthesizing the rich teaching resources in the French, German, and Spanish language education systems. Besides, there is intensive training in European languages, and at the same time promoting and enhancing the public image.
Within the EU zone include:
The European Tourist Resource Center and Cultural Guide aims to provide rich tourism and cultural information and an interactive digital map.

European Research and Consultancy Centre.

The European Street of Culture displays sculptures, paintings and countless other works of art.

The Multi-Purpose Information Center is used regularly for lectures, lectures or seminars on issues related to the European Union.

European Center for Economic Information and Trade Affairs.
4.5. Language Testing and Counseling Center (LDCC)
LDCC has experienced language teachers who will test and evaluate students' learning methods and plans. From there, propose the most appropriate and effective learning plans for each individual. LDCC also conducts archiving of materials for future revision by students.
4.6. International Convention Center
The International Convention Center is located on the 13th to 16th floors of the Zhishan building. This area includes reception area, press room, exhibition area and up to 9 conference rooms. The 15th floor of the center has the Cardinal Shan International Conference Hall with a capacity of up to 200 people. Besides, this place is also equipped with 5 interpreter booths with the latest equipment to meet the ability to translate 5 different languages ​​at the same time.
5. Training courses at Taiwan Van Tao University of Foreign Languages
Currently, Taiwan Van Tao University of Foreign Languages ​​is training many majors. Each institute will have its own specific functions such as:
The Institute of English and International includes: Faculty of English (undergraduate, joint, master), Faculty of interpretation and translation (intermediate, undergraduate, master), Faculty of International Business Administration (University) University), Faculty of International Business (University), International Certificate of Business English (University), International Certificate of Tourism and Conference and Exhibition for the university class.

The Institute of Eurasian Languages ​​includes: Faculty of French Literature, Faculty of German Literature, Faculty of Spanish Literature, Faculty of Japanese Language, Center for Southeast Asian Language Training, Center of European Trade and Cultural Union Europe.

The Institute of Culture and Innovation Education (Bachelor, Master) includes: Faculty of Applied Chinese, Faculty of Communication Arts, Faculty of Digital Management and Applications, Pedagogical Center, Faculty of Foreign Language Teaching In addition, the Graduate School specializes in cultural career development and foreign language education.

Comprehensive education institute includes: Continuing Education Center, Ursulines Education Center, Physical Education Center.
6. Necessary expenses when studying at Van Tao school
For each different study program, the tuition fee at Taiwan University of Foreign Studies will be different. Detail:
Master's programs, 4-year undergraduate programs and 2-year undergraduate programs range between NT$102.000-108.000 per academic year.

Undergraduate programs range from NT$64.000 to NT$68.000 per academic year.
In addition, living expenses will include the following:
Dormitory fee is about NT$10.200 for a 1-month term (including electricity, water, gas).

Food costs range from NT$60-100 per meal.

The average commuting cost is around NT$0-50 per day if you want to explore the surroundings or work part-time.
Taiwan Van Zao University of Foreign Languages ​​will be the perfect choice for those who want to study abroad to major in linguistics. Coming to Van Tao, you will discover a lot of diverse cultures, nature and people in many territories. At the same time, have in-depth knowledge and understanding of each country's language. Contact Netviet for more information about studying in Taiwan to quickly realize your dream.
Related fields