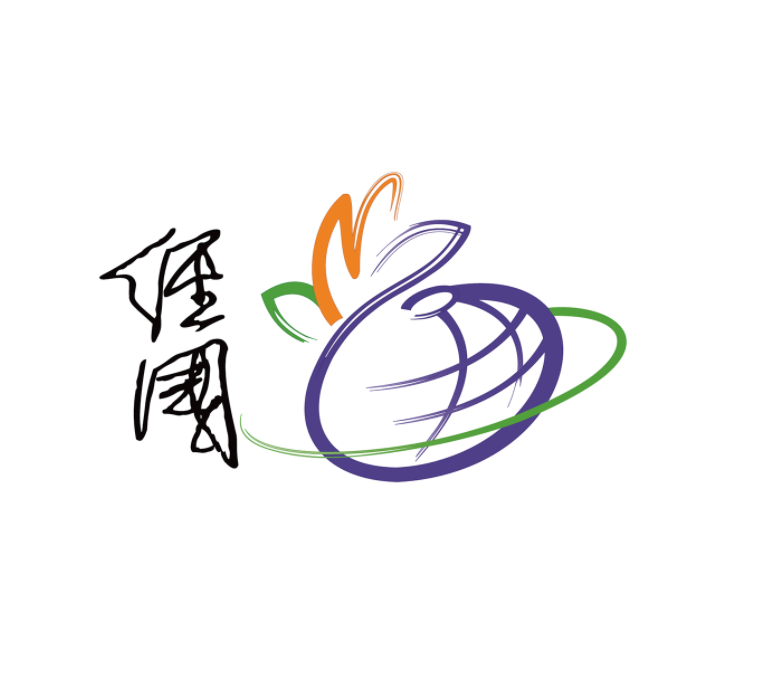 You want to go study in Taiwan majoring in health management? Want to improve your skills and hone your professional knowledge? You need to save costs but still want a standard working, studying and living environment? National Taiwan University is the perfect choice to satisfy all needs. Follow the following article from Study Abroad Netviet to gain more knowledge and add to your choice.
1. Overview of National Taiwan University 2021
National Taiwan University is also known as Kinh Quoc Institute of Health and Management. Tuong was established in 1967 in Keelung in Northern Taiwan. After more than 50 years of development, this is the leading address chosen by domestic and foreign students to study and foster medicine, health, health management, ...
The school is in the top 10 of the most chosen medical and hospitality training addresses by students and also in the list of 1000 best schools in the world. According to the 2018 survey by "Taiwan Vision" magazine, National Taiwan University is ranked 3rd in the quality of graduates in the food service business.
Information about the school is Netviet Full update below for students and family members to follow easily:
English name: Ching Kuo Institute of Management and Health

Vietnamese name: Kinh Quoc Medical and Management Academy

Chinese Name:

Address: No. 336, Fuxing Road, Zhongshan District, Keelung City, Taiwan 203

Website: https://www.cku.edu.tw/bin/home.php

School image video: https://www.youtube.com/watch?v=doUwsjxj4pE
2. Information about majors and courses at National Taiwan University
Currently, Taiwan National Kinh University offers training in many fields related to Health Management, Nursing, Dentistry, Health and Leisure Tourism, Food and Health, Fashion and Beauty Design, Translation. Culinary and restaurant services, etc. The faculties are specifically allocated by discipline, including:
Institute of Medical Management and Business.

Faculty of information applications in health care.

Nursing Faculty.

Children's Healthcare Institute.

Department of food quality control.

Department of health care and oral protection.

Child care department.

Faculty of beauty and fashion design.

Department of health care, elderly welfare.

Faculty of tourism, restaurant and hotel management.

Faculty of tourism, entertainment and health.
3. Cost of studying at National Taiwan University
The cost of studying and living at the school is calculated and balanced accordingly. This ensures the best benefits for students. At the same time, it helps students feel secure to study, improve their skills, hone their knowledge and develop themselves. Accordingly, the specific fee for each year is calculated as follows:
In the first year, students do not have to pay tuition and dormitory fees.

From 2nd to 4th year, each student needs to pay NT$56.000 per semester (equivalent to about VND 42.000.000 per semester). The male dormitory fee is NT$11.000 per semester and the female dormitory is NT$15.000 per semester.
4. Various kinds of scholarships are being implemented at National Taiwan University
To help students study with peace of mind and support those with excellent achievements, the school has deployed and maintained 3 scholarship funds. Specifics include:
Scholarships for foreign students with excellent academic achievements: 30 excellent students will be nominated by their teachers to the school for awards. The scholarship for the first 2 terms has a total value of up to NT$100.000. The first year of study will be free of charge.

New Southbound Research Collaborative Scholarship: Each student receives NT$8.000 in scholarships each term. 4 years of study you will receive NT$64.000 and 50% off dormitory fees.

Annual Scholarship Package: Each student who enrolls each year will receive NT$6.000. Students who overcome difficulties receive an additional NT$6.000 and students with TOCFL level 2 receive an additional NT$3,000. In addition, there are excellent individual scholarships for the top 3 students and Dupin scholarships for the top 3 students. From year 2 to year 4, if you have a score of 6.0 or higher in the previous term and have enough attendance points, you will also receive NT$6.000.
5. Admission requirements at National Taiwan University
In order to be able to study at the National Taiwan University, you need to meet the following criteria:
Graduated from high school or higher and have an average score of over 6,0 each year.

TOCFL foreign language certificate at level 2 or higher.

Have good health, no infection with social diseases, no criminal record.
6. Admission time at National Taiwan University
In 2022, the school organizes 2 enrollment periods in January and August so that students can enroll in February and September. Specifically:
Fall semester 2021 enrollment on August 10, 08

Spring semester 2022 enrollment on January 20, 01
7. Types of documents to prepare when you want to study abroad at National Taiwan University
Students need to prepare the following documents in advance to quickly complete the study abroad procedure at National Taiwan University:
1 copy of the Application for Admission to fill out the school's form. The application form has a photo of a personal card taken within the last 6 months.

1 copy of passport photo

1 Diploma of the highest level with transcripts of years of study translated into English or Chinese and notarized consularly, stamped and certified at the Taipei Economic & Cultural Office.

1 copy of the qualified TOCFL language certificate.

1 copy of proof of income made in the last 6 months.

1 copy of documents related to government grants or scholarships supported by National Taiwan University.

1 copy of the latest medical examination certificate in 3 months.

1 autobiography and 1 study plan for 4 years written in English or Chinese.

Other kinds of certificates of merit, certificates of merit.
8. Why should students choose National Taiwan University to study?
National Taiwan University is studied by many domestic and foreign students because of its many advantages. Specifically like:
Favorable geographical location
The school is only about 101 minutes by car from Taipei30 and there are many public transports to the center. International students can easily travel by bus or subway at a very low cost. The climate in Keelung is mild and pleasant, with little pollution, the people are friendly and easygoing.
Cultural diversity
There are many international students at the school who bring diversity in culture. You can come into contact with a lot of foreign students from the US, UK, Canada, Japan, Thailand, Korea, etc. This helps to improve the understanding of the territories around the world and at the same time increases effective language skills.
Especially the number of Vietnamese students here is also very large. Therefore, newcomers do not need to worry about being difficult to get along with or not being able to access and adapt to the living habits, culture, etc. in Taiwan.
Taiwan Kinh Quoc University is culturally diverse
Great job opportunity
After graduation, you can easily find a job in the right major in Taiwan or Vietnam with attractive salary and high promotion opportunities. Many students complete the program and have been inducted into leading local businesses or multinational companies around the world. National Taiwan University always ensures to create the best conditions for all its students in finding jobs.
Attractive cost
Compared to other schools of the same major in Taiwan, Kinh Quoc University has extremely attractive tuition and related costs. The fee is not large, but the learning conditions are always optimized so anyone can study. It will not be too difficult for international students to prove their finances and maintain their studies for 4 years.
Besides, students are also facilitated to work part-time outside of school hours with suitable light jobs. This will be an effective source of income to help you improve your life and have more living expenses to study. At the same time, this also helps students access to culture and people faster.
Modern facilities
The school invests in the most optimal facilities so that students' learning and living are always guaranteed. Classrooms, laboratories, and specialized rooms are always guaranteed with features and good service for learning. There is a dining complex open to all students with the most varied and well-equipped cuisine in the country. The school built a new dormitory for foreign students, ensuring a quiet and safe environment.
Studying abroad Netviet has brought you the basic information you need to know about National Taiwan University. Hope this can help you in your quest to find a destination for your dream of studying abroad. Contact Netviet Study Abroad for 24/7 advice on all the knowledge related to studying in Taiwan.
Related fields