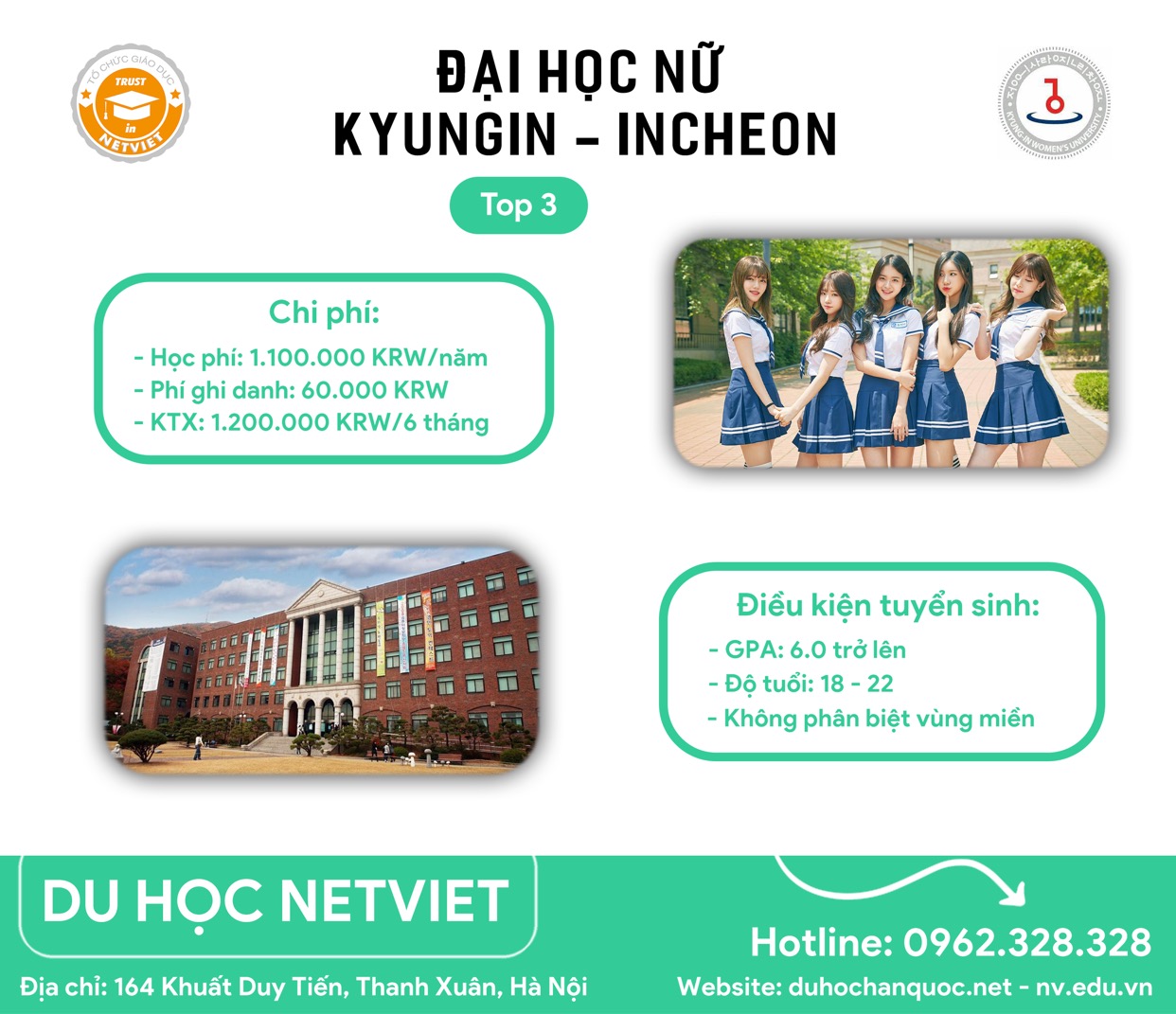 Kyungin Women's University is one of the top girls' universities in Korea. Located in Incheon - one of the busiest cities in the land of Kim Chi, international students will have many unique experiences when studying at Kyungin Women's University.
1. Information about studying at Kyungin Women's University
School name: Kyungin Women's University (KIWU)
Korean name:
Year of establishment: 1991
Type: private
Address: 63 Gyeyangsan-ro, Gyesan-dong, Gyeyang-gu, Incheon, South Korea
Kyungin Women's University was founded with the spirit of Christianity as: love, justice, creativity, truth and other principles in the Korean education system. In 2018, Kyungin Women's University was evaluated by the Korean Ministry of Education as a school with outstanding management capacity.
Kyungin Women's University maintains the title of Excellent University in terms of teaching quality assessed by the Korean Government for 6 consecutive years (2014 - 2020). In particular, the rate of graduates who have jobs in the right majors of Kyungin Women's University students is up to 80%.
Currently, Kyungin Women's University organizes internships and foreign language training programs for more than 200 students in countries with developed educational backgrounds such as Japan, Australia, etc.
2. Training program at Kyungin Women's University
Up to the present time, Kyungin Women's University offers 3 training programs, namely: Korean language program, University program and associate courses.
2.1. Korean language program
The Korean language program at Kyungin Women's University is divided into 6 levels, from beginner to advanced. A school year is divided into 4 semesters, a semester lasts about 10 weeks, a week has 5 school days, the study time is from 9:00 to 12:50. The tuition fee for one academic year is 4,400,000 KRW (1,100,000 KRW/term). Dormitory cost at Kyungin Women's University: 1.200.000 KRW / 6 months.
A Korean class at Kyungin Women's University only has 10-15 students, convenient for teachers to understand the situation of the students in the class. Each level will be different content with increasing difficulty, specifically:
Level 1: students are able to introduce themselves and engage in simple conversation, daily life activities such as greetings, self-introductions, weather, what to do, etc. Learning basic grammar includes parts of a sentence in Korean.
Level 2: students pronounce more clearly, basic activities for cases like enjoying a pastime, journaling, finally understanding basic sentence structure.
Level 3: students are able to express one's thoughts and feelings in daily life, participate in conversations on various topics, and understand Korean thinking and lifestyle.
Level 4: students are able to converse about common topics, learn Korean thinking and way of life through proverbs and idioms, and be able to pronounce Korean fluently.
Level 5: Ability to create sentences based on an understanding of various transformations of words and speech, to think more deeply by understanding newspaper or TV articles, to be able to prepare reports for a university course South Korea.
Level 6: Expand vocabulary through diverse discussions, capable of in-depth discussion, and use the unique expressions and nuances of Korean.
2.2. University program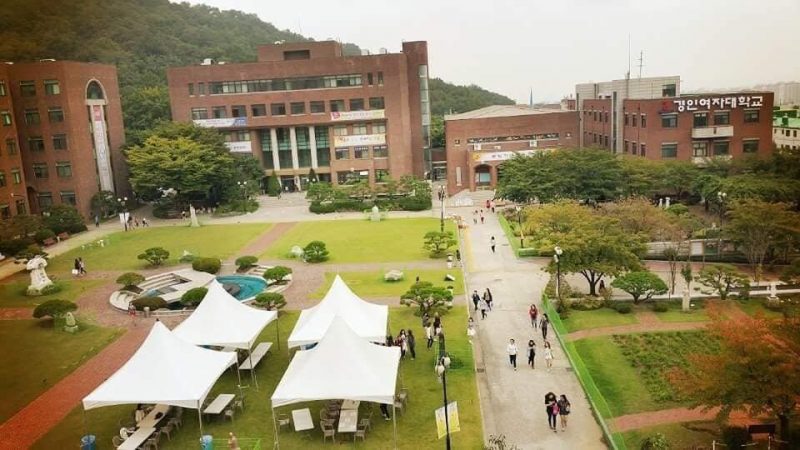 Nursing & Welfare Division
Nursing (4 years)
Health and medical management
Welfare
Health and Environment
Comprehensive care for pets
Beauty and facial care
Hair beauty industry
Tourism and food sector
Food nutrition
Aviation and travel services
Hotel manager
Weddings and events
International cuisine
Global travel service
Design
Graphic design and advertising
Fashion Designer
Social work
Business
International commerce
Economic finance
Administrative Secretary
Tax accounting
Preschool
Newborn care and child health / Raising young children
Art education and newborn care
Preschool education
Information
Broadcasting
Synthesize programming languages
3. Conditions for studying at Kyungin Women's University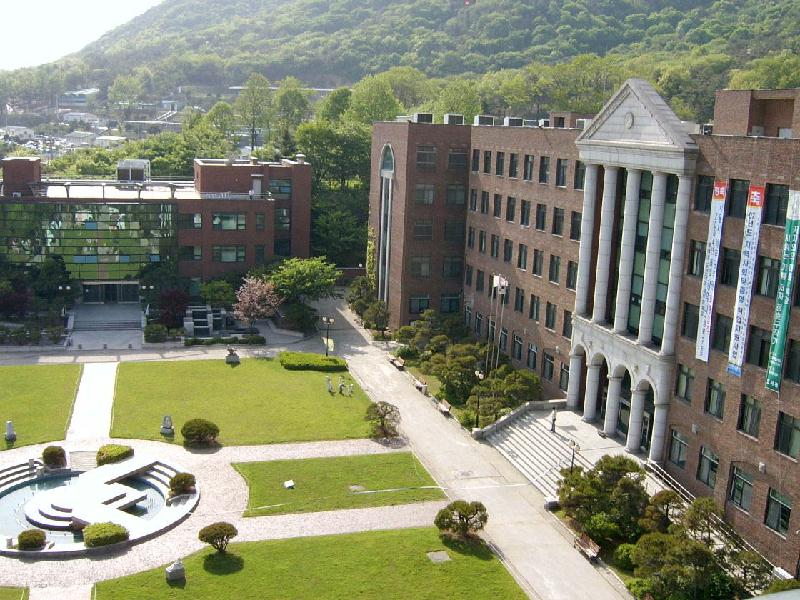 3.1. For Korean system
Education level: graduated from high school with a GPA of 6.0 or higher
Students with an F (residency) visa or a D-4 (language training) visa
Regardless of region
Does not require TOPIK
3.2. For university system
Education level: foreign female students who have graduated from high school or higher education institutions
Reach TOPIK level 3 or higher or complete a Korean language course level 3 or higher after taking a Korean language course for more than 6 months at a Korean university.
4. Scholarship Program at Kyungin Women's University
4.1. Scholarship for Korean Language Program
Academic Excellence Scholarship: 200,000 – 100,000 KRW/term
Excellent Attendance Scholarship: 50.000 KRW/term
Exemplary Student Scholarship: 50.000 KRW/term
4.2. New Student Scholarship
50% off first semester tuition for new valedictorian students
100% tuition fee waiver (full semester) for valedictorians with a 2-semester GPA of 3.75 or more
5. Dormitory at Kyungin Women's University
Kyungin Women's University dormitory is only a 10-minute walk from campus, extremely convenient for students to move. Each dormitory room at Kyungin Women's University is fully equipped with amenities such as beds, desks, wardrobes, washing machines, cooking utensils, gas stoves, etc.
Dormitory cost at Kyungin Women's University is 200.000 KRW/month.
6. The benefits of studying at Kyungin Women's University in particular and girls' schools in general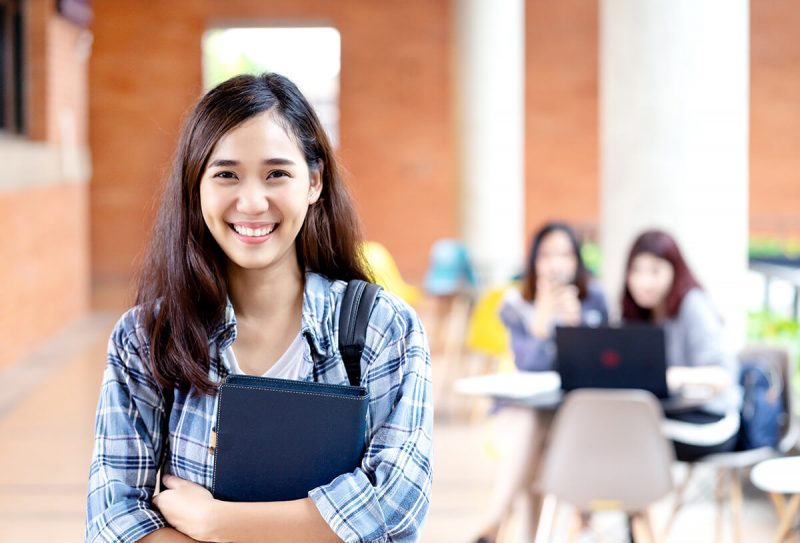 6.1. Freedom from the pattern
Girls' schools reduce stereotyped, gender-weighted expectations. There is no such thing as a girl's theme or a boy's theme, and girls are free to follow their own inclinations without any gender pressure.
For example, an independent study by the Institute of Physics found that girls who attended all-girls schools were significantly more likely to study Physics up to A-levels than girls who attended schools with lower grades. both men and women.
The study also found that the greatest increases in girls' sports participation tended to occur in single-sex settings.
6.2. Develop leadership skills from the time you are in school
Girls' schools create a great environment for girls to feel confident in taking on responsibilities and striving for excellence. With activities in the classroom and on the sports field, both mental and physical self-confidence can develop.
Every girl has every chance to be a leader, a captain, a department head. Not only do they learn to shoulder responsibilities, but they also learn to take risks, inspire and lead others, and develop resilience and the confidence that will keep them strong as they enter university, public work and life.
6.3. Competition is a good thing
Female students will overcome gender stereotypes and develop their competitive side more fully in a single-sex academic environment. There's no guy to impress, there's no way the girls are emotionally dispersed, disliking each other because of a certain guy.
They don't have to worry about being called a tomboy. Their classmates understood what was going on. Everyone feels comfortable being themselves, free from gender stereotypes.
7. Places not to be missed while studying in Incheon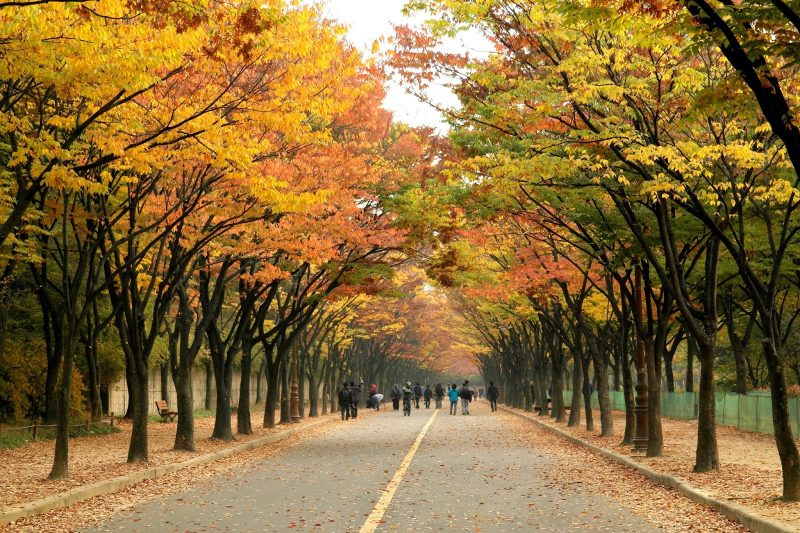 7.1. Incheon Grand Park
Incheon Grand Park in Jangsu-dong is a great place for those who love to explore nature. It is hidden in the vast mountains of Gwanmosan and Sangasan. The park offers many interesting attractions, such as a lake, botanical garden, rose garden, 4-season ski slope, sculpture garden, and sports facilities.
The site is famous for its cherry blossoms in spring, water in summer, autumn foliage, and winter snow. Forests and trails are ideal for relaxing and wonderful vacations. It's better to plan your routes in advance as the park is quite large.
7.2. Wolmido
Wolmido is an iconic tourist attraction of Incheon located in Bukseong-dong. It was developed as an amusement park during the Japanese occupation and witnessed many historical events such as the Russo-Japanese War and the Incheon Landing Operation.
Wolmi Cultural Street, overlooking the sea, is home to a popular attraction with a theme park called Disco Fangfang, as well as restaurants and cafes with raw fish, and many shows held on weekends.
7.3. Dongmak Beach
Dongmak Beach in Hwado-myeon is the only beach located in Ganghwa-do. This beach is small, but at low tide its vast intertidal flats are exposed. In the summer, you can have fun with both the water and the tidal flats. Behind the white sand beach are hundreds of years old pine trees, giving you a great spot to cool off and relax.
During low tide, you can also see various sea creatures such as mussels, crabs and roundworms. The nearby Fort Bunridondae is famous for its beautiful sunsets.
7.4. Muuido Island
Muuido Island in Jung-gu is a popular tourist destination where you can enjoy the beautiful scenery bestowed by the sea and mountains. Silmi Beach and Hanagae Beach have lush pine forests and wide white sand beaches, and you can also enjoy activities like ATVs and ziplines.
For mountain climbing enthusiasts, Horyonggoksan and Guksabong Peak are quite popular as you can go hiking with a beautiful view of the West Sea. Don't miss out on gourmet seafood dishes like seafood vermicelli (haemul kalguksu) and grilled clams. You can reach Muuido via Yeongjongdo Island by crossing the Yeondogyo Bridge.
Studying abroad is one of the important decisions, greatly affecting a person's career and later life. Hopefully, through the above article, readers have more grounds to consider when making a choice to study abroad when they wish to study in Incheon city in particular and study in Korea in general.
Related fields