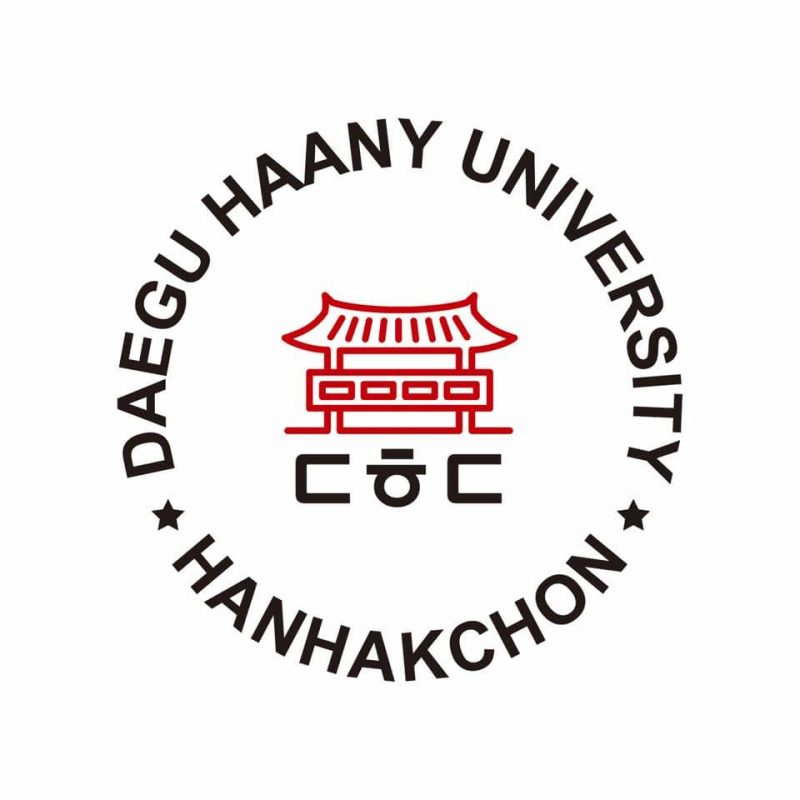 Daegu Haany University is one of the few schools specializing in Oriental Medicine in Korea. For those who wish to study in the field of Traditional Korean Medicine, Daegu Haany University is the first choice.
1. Information about Daegu Haany University
School's name: Daegu Haany University (DHU)
Korean name: 대구 한 의 대학교
Type: private
Year of establishment: 1980
Address: Gyeongsan City, Gyeongbuk Province, South Korea.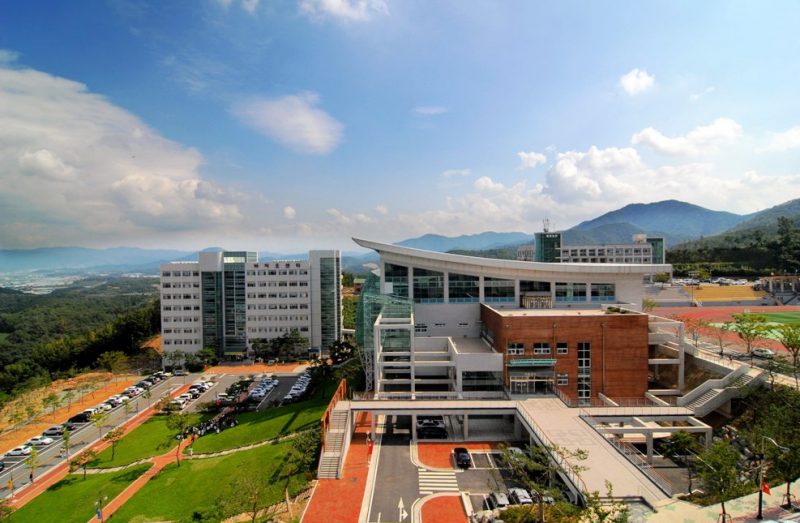 Daegu Haany University is located in the Daegu area - one of the 3 largest urban areas in Korea, only 2 hours away from Seoul by high-speed train. The transportation system around the school is extremely modern and convenient: subway, train, bus and international airport, etc., convenient for studying and moving of students studying here.
Daegu Haany University is the most prestigious Eastern medicine training institution in Korea with the goal of not only serving the public health in the region but also bringing health care products and methods applied from traditional Chinese medicine. Korean traditional studies reach the world.
In the face of the continuous development of science and technology, Daegu Haany University also invests in equipment and innovates teaching and learning methods to fully equip students with knowledge and skills. In particular, the school also built a functional food research area, a cosmetic manufacturing and distribution factory to support the practice and research process of students.
Currently, Daegu Haany University has a cooperative relationship with more than 70 agencies from more than 20 countries and territories, including China, Vietnam, Japan, Mongolia, Russia, UK, USA, etc.
The site has 3 facilities: Samsung campus (in Daegu city); Samsung campus (in Gyeongsan) and Osung campus (in Yeoncheon district, Gyeongsan city).
2. Training program at Daegu Haany University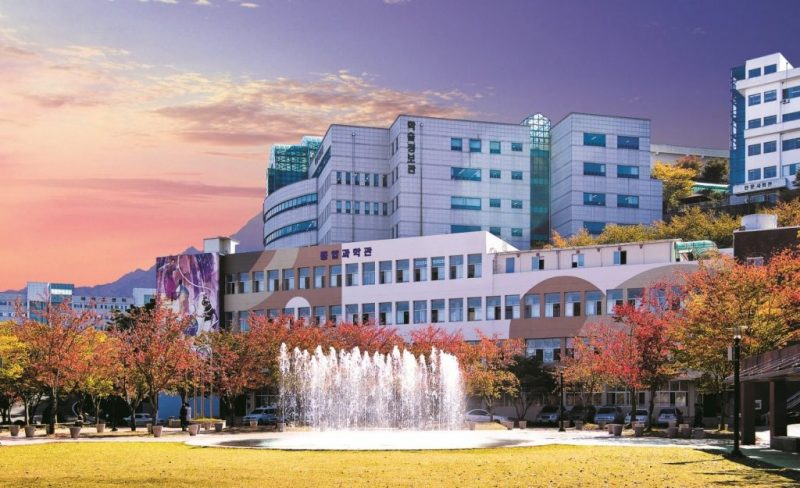 2.1. Korean language program
The Korean language program at Daegu Haany University is divided into 3 levels: beginner, intermediate and advanced. Students will be fully trained in Korean grammar, vocabulary and 4 skills of listening, speaking, reading and writing, which focus on students' communication skills, helping them quickly adapt to life. in Korea.
A school year is divided into 4 semesters (spring, summer, autumn, winter) corresponding to 4 admission periods in March, June, September and December, students will study at Samsung campus. Each semester, students will have the opportunity to participate in practical activities to learn about Korean culture and history such as visiting museums, historical sites or contests on cuisine, calligraphy, etc. …
Besides the tuition fee of 4.800.000 KRW / year, students studying Korean language program at Daegu Haany University also have to pay an additional admission fee: 50.000 KRW and insurance: 200.000 KRW / year.
2.2. Undergraduate training program at Daegu Haany University
Besides Oriental Medicine, Daegu Haany University has many other outstanding majors with tuition fees ranging from 2.800.000 to 4.000.000 KRW/term.
School of Oriental Medicine
Oriental medicine
Nursing
School of Herbal Biotechnology
Synthetic Biotechnology: Natural cosmetic science, Food science and biotechnology.
Cosmetic Science and Technology: Cosmetic Ingredient Science, Cosmetic Science and Technology, Industrial Quality Engineering, Industrial Design Engineering.
Pharmaceutical Engineering
Cosmetics and Pharmaceutical Engineering
Food Science & Nutrition: Food & Cooking, Nutrition Science.
School of Medicine
Public Health: Healthcare Management, Industrial Safety & Health
Physical therapy
Biomedical Science Laboratory
Healthcare: Biomedical Engineering, Health Information Technology and Data Science
Art therapy
Medical management
Special Education
Beauty care
School of Health & Welfare
Juvenile Education & Counseling / Child Welfare
Psychological counseling
Trade & Economics: Global Business, Taxes & Finance
International travel: Airline services, hotels & tourism
Administrative police
Fire Accident and Disaster Management: Fire & Environmental Safety, Disaster Prevention & Safety Management
Healing and recovery industry: Herbal biotechnology, Scent technology
Architectural design
Elderly health: Sports for the elderly, Oriental medicine, Welfare for the elderly
synthetic
Lifelong Education: Lifetime Education & Welfare, Lifetime Education and Management
Forestry business
Food industry HMR
Korean Language and Multicultural Welfare
Some new disciplines open in 2021:
Faculty of Veterinary Medicine / Faculty of Rehabilitation Medicine Engineering
Faculty of YAKSUN (dietary medicine) / Department of pharmacological aromatherapy
Faculty of Logistics & Commerce
Department of Hospital Service Management
IoT Software Faculty
Intelligent data science
Faculty of Smart Video Animation / Faculty of Smart Urban Architecture
2.3. Graduate Program at Daegu Haany University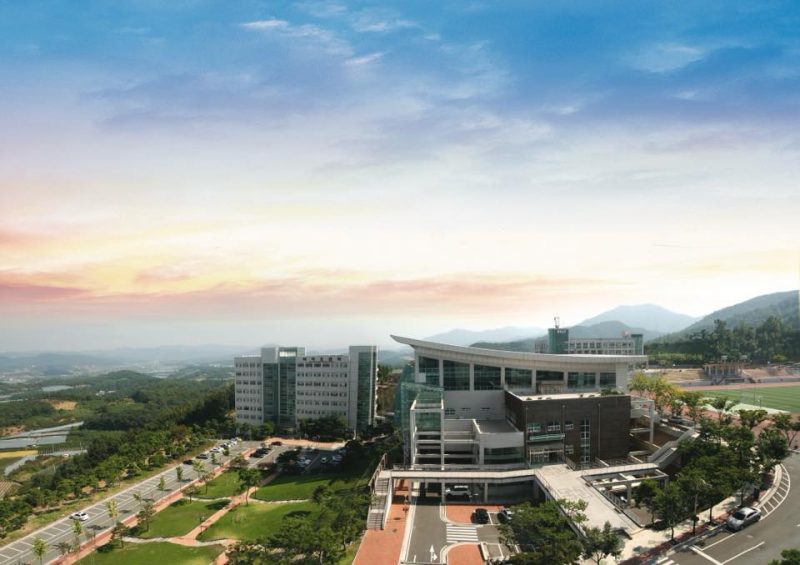 2.3.1. Masters programs
Social Sciences and Humanities: Social Welfare, Feng Shui and Tourism, Family Counseling, Oriental Philosophy, Lifelong Education, Caring for Children with Disabilities.
Natural Sciences: Herbal Biotechnology, Elderly Health & Welfare, Architecture & Safety, Oriental Medicine Food, Oriental Medicine, Natural Cosmetics, Cosmetic Ingredients, Public Health , Public health and beauty, Cooking and food service.
Medicine
Art and language therapy
2.3.2. Doctoral Program
Humanities and Social Sciences: Lifelong Education, Welfare Management, Oriental Philosophy
Natural Science: Herbal Biotechnology, Natural Cosmetics, Oriental Medicine Food, Public Health.
Medicine
3. Admission requirements at Daegu Haany University
3.1. Conditions for admission to the Korean language system at Daegu Haany University
Education: graduated from high school with a GPA of at least 3
Does not require TOPIK
3.2. Conditions for university system
Education: High school graduate or equivalent.
Minimum TOPIK 2 or pass the school's foreign language proficiency test level 3
3.3. Conditions for the graduate system
Education level: graduated from a 4-year university (master's program) or graduated with a 2-year master's degree (doctoral program).
Pass the school's language proficiency test level 6.
4. Scholarship Program at Daegu Haany University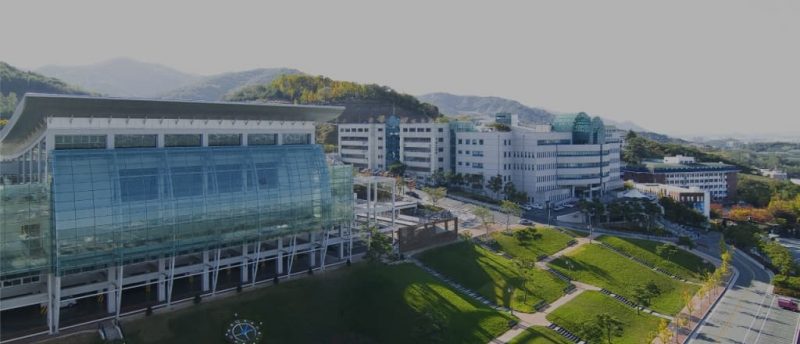 4.1. New Student Scholarship (first semester only):
30% tuition waiver: TOPIK level 2 or higher, IELTS 5.5, CEFR B2, TOFEL 530 (CBT 197, iBT 71), TEPS 600 points
50% tuition fee waiver: students who achieve TOPIK 3
60% tuition fee waiver: students who achieve TOPIK 4
80% tuition fee waiver: students who achieve TOPIK 5 and above
4.2. Scholarship from 2nd semester onwards (based on academic performance)
Living expenses scholarship (250.000 – 400.000 KRW/month): students with TOPIK 4 and GPA of at least 2.5
40% tuition fee waiver: students with GPA from 2.5 - 3.0
50% tuition fee waiver: students with GPA from 3.0 - 4.0
80% tuition fee waiver: students with a GPA of 4.0 or higher
5. Dormitory system at Daegu Haany University
The dormitory of Daegu Haany University gives priority to international students with double rooms that are fully equipped with necessary items such as desks, chairs, beds, wardrobes, Internet systems, etc.
Besides, each dormitory building has common facilities such as computer room, canteen, laundry room, convenience store, etc.
6. Places you must visit when studying abroad at Daegu Haany University
Gyeongsangbuk-do is located in the southeast region of Korea and is about 170-430 km from Seoul. The area is bordered by mountains such as the Taebaek Mountains to the west and the Sobaek Mountains to the west. This is one of the reasons why Gyeongsangbuk-do is the hottest province in Korea.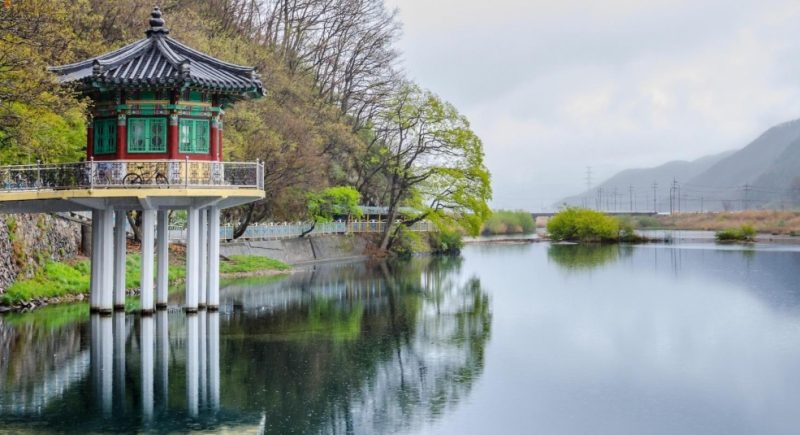 6.1. Daegu
Daegu is a witness to the modern history of Korea. This city contains traces of Daegu Modern History.
You can visit the First March Independence Movement Road, Gyesan Catholic Church, Yakjeon Alley, Jeil Church, Yi Sanghwa's House (Korean nationalist poet active in the anti-Japanese war) and Home of Seo Sangdon (Korean nationalist who initiated the National Debt Repayment Movement) and Cheongna Hill.
6.2. Gyeongju
Gyeongju is a museum without walls. Walking around Gyeongju you will find interesting traces of the ancient history of the Silla Kingdom. Some of the popular tourist attractions here are Daereungwon Ancient Tomb Complex including Donggung Palace & Wolji Pond, Cheomseongdae Observatory (the oldest surviving astronomical observatory in East Asia), Ancient Tomb Daereungwon, Anapji Royal Pond Garden.
6.3. Pohang
Pohang is the city with the largest population and the main seaport in Gyeongsangbuk-do. Two popular tourist destinations in Pohang are the Pohang and Homigot canals. The Pohang Canal is the first canal of Korea's "Waterway of Life" campaign, part of the city's Urban and Environmental Regeneration Project.
6.4. Andong
Andong is known as the traditional cultural center of Korea. A popular destination is the UNESCO World Heritage Hahoe Folk Village. The city has a long history of Confucianism, many traditional houses and folk art are still preserved.
If you have the opportunity to come to Andong, you should not miss the Andong International Mask Dance Festival and Andong Folk Festival. This mask dance was first created by low-class people in the mid-12th century, carrying the ritual meaning of wishing health and luck to the village gods.
6.5. Mungyeon
Mungyeon has Mungyeongsaejae as the premier route between Seoul and the Yeognam route for over 500 years since King Taejong of the Joseon Dynasty. Located between two mountain peaks (Sinseong and Joryeong, you can feel the assimilation of nature and history when you set foot in this place.
6.6. Yeongju
Yeongju has Buseoksa Temple which was the residence of the Buddhist monk Uisang in 676 during the Unified Silla period. There is Muryangsujeon Hall selected as one of the finest wooden structures ever built in Korea and the mural at Josadang temple is the oldest mural painted on a wooden structure.
With a team of experienced lecturers, a system of modern teaching equipment and many ideal practice facilities, Daegu Haany University is the first choice for those who wish to study in Korea.
Related fields