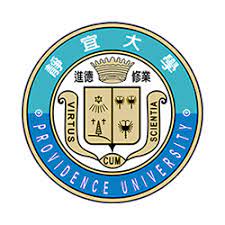 Tinh Nghia University Providence University Taichung is a top rated private school in Taiwan. This is not only a school trusted by many domestic students, but also many international students choose, including Vietnam. What makes Tinh Nghi win the trust of parents and students and be the dream stop? study in Taiwan?
1. Overview of Taichung Jingyi University
Tinh Nghi University is the choice of many Vietnamese students when they want to study and practice in the beautiful country of Taiwan. Here are some basic information about this school:
1.1. Basic information about Taichung Jingyi University
Tinh Nghi University - PU - is located in Shalu District, Taichung City, Taiwan. It is the third largest city in the country, after New Taipei and Kaohsiung. is a Christian education institution with more than 3 students studying.
PU was established in 1921 and the first president was Professor Ho Ying-An. In 1963, the school was re-established and renamed "Women's College of Arts and Sciences". The teaching system at this time consisted of four faculties: Chinese Literature, Western Languages ​​and Literature, Mathematics and Business.
In 1993, the school began to enroll male students and changed its name to "Taiwan Jingyi University". The number of male students from here has also increased rapidly with a wide variety of specialized subjects.
PU is one of the key members of the U12 Association. This is also one of two universities in Taiwan participating in the ISEP network - an international student exchange program. Tinh Nghi cooperates with many international universities from the US, Germany, Italy, France, Japan, Korea, Vietnam... This has helped students from other countries have the opportunity to access many study programs. quality art from other regions. At the same time, this is also a multicultural experience environment for all students right from the time they are in the classroom.
1.2. Contact Info
Full name: Tinh Nghia University
English name: Providence University

Chinese name:

Address: 200, Sec. 7, Taiwan Boulevard, Shalu Dist., Taichung City 43301 Taiwan

Website: https://www.pu.edu.tw/
1.3. Courses at Taichung Jingyi University
Currently, Taichung Tinh Nghi University is enrolling students in both undergraduate majors. Master. As follows:
Foreign languages ​​and literature includes: Literature, English language and linguistics, Literature and Spanish language, Literature and language.

Humanities and Social Sciences include: Chinese Literature, Social Work and Child Welfare, Taiwanese Literature, Law, Ecology, Mass Communication, Master of Education Institute.

Science includes: Finance and Accounting, Applied Chemistry, Nutrition and Food, Cosmetic Chemistry, Statistics and Informatics.

Administration including Business Administration, International Business, Accounting, Tourism, Finance, Master's Program in Innovation and Entrepreneurship Management

Computing and informatics including: Computer science and information management, Computer science and information engineering, Computer science and communication engineering

International Colleges include: Master's Program in Global Business Administration, International Business Administration Program, Global Foreign Language Education Program.

General Education Center
1.4. Time enrollment
Taichung Jingyi University has 2 intakes, spring in February and autumn in September. To be eligible for the fall semester, you need to submit your application by June 2, and the spring semester must be submitted records before October 9 of the previous year.
1.5. Admission conditions
In order to be admitted, Vietnamese students must meet the following conditions:
Regarding qualifications: If studying at university, need a high school diploma and GPA greater than 6.0. If you are applying for a Master's degree, you need a Bachelor's Degree.

About age: Undergraduate system requires age from 18 to 22, Master's system requires age 22 or older.

Regarding foreign language certificates: Undergraduate programs need a TOCFL certificate of Chinese language level 2 or higher, Master programs need a TOCFL level 3 or higher.
2. Tuition fees when studying at Taichung Jingyi University
Tuition fees for each subject at Taichung Tinh Nghi University are calculated according to each specific faculty as follows:
Faculty of Foreign Languages ​​and Literatures, Social Sciences and Humanities: 1 year tuition 74.564 NTD, surcharge 15.058 NTD. A total of 89.662 NTD. If you choose to study for a 4-year Bachelor's program, you will have to pay NTD 358.488, and a 2-year Master will need to pay NTD 179.244.

Faculty of International Management: 1 year tuition 74.564 NTD, surcharge 16.428 NTD. Total is 90.992 NTD. If you choose to study a 4-year Bachelor's program, you will have to pay NTD 363.968, a 2-year Master's program will need to pay NTD 181.984.

Faculty of Management Science: 1 year tuition NTD 78.008, surcharge NTD 25740. Total is 103.748 NTD. If you choose to study for a 4-year Bachelor's program, you will have to pay NTD 414.992 and a 2-year Master's program will need to pay NTD 207.496.
Besides, students also need to pay for living expenses each month about NTD 8.900. Total 1 year about 80.000 NTD. If you study for a Bachelor's degree, you need to pay NTD 320.000 and for a Master's program it's NTD 160.000.
3. Types of scholarships for students attending Taichung Jingyi University học
PU offers students many attractive scholarships to promote their studies and create the best conditions for their development. Specifically include:
First year scholarships for international students with 100% tuition and fees.

From the second year of study on, you will be granted a scholarship if the GPA of the previous year is greater than 80 and there are no violations or disciplinary actions of any kind. Undergraduate students are awarded scholarships for up to 3 years and for Master's programs for 1 year.
4. Why should Vietnamese students choose Taichung Tinh Nghi University as their destination?
Taichung Tinh Nghi University is trusted by many Vietnamese students and parents for many reasons. Specifically, such as:
1.1. School of cultural diversity
According to statistics, the number of international students in Tinh Nghi accounts for 15% with many skin colors and nationalities. Tinh Nghi cooperates with more than 400 schools around the world, so every year many foreign students come here to study. Choosing this school, Vietnamese students will have the opportunity to have access to many languages, cultures and unique characteristics of each territory. Not only can learn Chinese from A to Z, but also have the opportunity to effectively contact and foster English.
1.2. Modern facilities
Taichung Tinh Nghi University owns a system of two magnificent and luxurious dormitories that will be the perfect living and living environment for all students. In which, Saint Bosco's Hall (Si Gao Xue Yuan) is the dormitory / accommodation area for male students. Schultz Hall (Xi Jia Xue Yuan) is the dormitory/inn area for female students. Each room has a bed, wardrobe, desk and chair that are fully provided, convenient and extremely hygienic.
Besides, the Luking library is also a highlight in the school's architecture system. The library was established in 1953. In 1985 it was officially named Luking in honor of Mother Marie Gratia Luking. Currently, Luking library has developed into a ten-story building and is full of all kinds of documents and necessary tools for students to study and research.
The system of classrooms, laboratories and research rooms is modernly equipped with the most advanced equipment. Fully intuitive machines and tools help maximize the learning process of students.
1.3. High quality teachers
Professional teachers with high qualifications and rich teaching experience. Dedicated instruction and a huge knowledge base will help students absorb knowledge quickly and effectively. The school has a lot of Professors, PhDs, ... will help you whenever needed and ensure the transmission of useful knowledge so that you can promote and apply it well later.
1.4. Lots of extra-curricular activities
Tinh Nghi regularly organizes extracurricular activities and clubs. This helps students to interact and get along with each other, find people with similar interests and passions. At the same time, this is also an interesting learning environment that helps students develop their abilities and strengths. Participating in joint activities helps Vietnamese students quickly adapt to the lifestyle, way of life and culture and people here.
Taichung Jingyi University will help your study abroad dream come true. This is also a springboard for Vietnamese students to develop optimally and make the best use of their abilities. Contact Netviet for advice, guidance and more information if you are intending to study in Taiwan.
Related fields