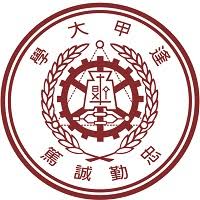 Taichung Fengjia University is one of the top universities in Taiwan. It offers a variety of training professions, modern facilities and a high-quality teaching system. This will be the perfect choice for those who are planning to go study in Taiwan. And Netviet Find out more about this famous school through the information below.
1. General introduction about Taichung Fengjia University
Fengjia University is the largest private school in Taichung attended by many students. This is also one of the positive options for Vietnamese students when they want to come to the beautiful country of Taiwan to study abroad.
1.1. History begin
Fengjia University was established in 1961 in Beitun area, Taichung city. The original name was Phung Giap College of Technology and Business. In 1963, the school moved to Tay Don area, then grew and grew and in 1980 was officially renamed Phung Giap University.
Over the past 50 years, the school has grown strongly and gained the trust of students and parents. Each year, Phung Giap accepts more than 20,000 students studying undergraduate, master, and doctoral degrees. In total, more than 150,000 graduates of the school have been working for government agencies, private enterprises, and state-owned enterprises, and have made great contributions to the Taiwanese economy.
Currently, the university has 10 faculties and 15 research facilities. In parallel, there are 40 undergraduate programs, 59 master's programs and 14 doctoral programs. The number of teachers and lecturers in Phung Giap is about 2.200 people. Not only attracting many domestic students, this is also a "stopover" for many international students. The reason is that many majors are taught in English and quality is always focused on.
Vietnamese name: Phung Giap University

English name: Feng Chia University

Chinese name:

Address: No. 100, Wenhua Rd., Seatwen, Taichung, Taiwan 40724, ROC

Website: http://en.fcu.edu.tw/wSite/mp?mp=3&mobile=false
1.2. Achievements that Taichung Fengjia University has achieved
In the process of development, Phung Giap University has achieved many achievements. These are the advantages that create more confidence for Vietnamese students when deciding to choose this place to fulfill their passion. Specifically, such as:
From 2018 until now, Phung Giap has always been rated by more than 1000 businesses as having the top 10 output quality of students.

Recognized by Taiwan's Ministry of Education as a general university with "Perfect Organization - Outstanding Performance".

2005 – 2016: Consistently won the Taiwan Ministry of Education award for "Excellent University Curriculum". In which, for 8 consecutive years, Phung Giap was in first place

Among the top 200 most prestigious universities in Asia voted by QS ranking organization.
1.3. Courses at Fengjia Taichung University
Currently, Taichung Fengjia University has a wide variety of disciplines in different specialties and institutes. Students can freely choose based on their needs, passions and interests:
Institute of Technology
Department of computer-aided engineering and mechanical engineering.

Faculty of Textiles and Synthetic Materials.

Faculty of systems management and industrial engineering.

Department of Chemical Engineering, Faculty of Aerospace Engineering.

The bachelor's program specializes in precision systems design.

Doctoral program in aeronautical and mechanical engineering.

Master's Program in Electroacoustics.

Master's Program in Green Energy Engineering.
Commerce Academy
Accounting department.

Faculty of Business combines international trade.

Undergraduate program in international business management in English.

Department of Taxation and Finance.

Faculty of economic cooperation and social business management.

Statistics Department.

Business data layer.

Data analysis and market decision class.

Faculty of Economics, Faculty of Business Administration.

Marketing Department.

Master's program in technology management systems.

Financial Law Research Institute.

Business doctoral program.
International Institute of Management and Technology
Dual Bachelor of Business Program in association with the Royal Institute of Technology, Melbourne, Australia.

The dual bachelor's program in big data is affiliated with San Jose State University.

The dual bachelor's program in electrical engineering is affiliated with Purdue University, USA.
Financial institutions
Finance Department.

Department of insurance and risk management.

The bachelor's program trains engineers in finance and actuarial science.

Doctoral program in finance.
Academy of Natural Sciences
Applied Mathematics Department.

Department of materials science and engineering research.

Faculty of Environmental Science and Technology.

Faculty of Optoelectronic Engineering.
Academy of Social Sciences and Humanities
International Bachelor's Class in Chinese Literature.

Department of Chinese Literature.

Foreign language departments.

History and Heritage Studies.

Research room on public administration and social innovation.
Institute of Information and Electrical Engineering
Faculty of Information Technology.

Department of Electronic Engineering.

Department of Electromechanical Engineering.

Faculty of engineering and automatic control.

Faculty of Information Technology.

Bachelor's Degree Program in Information Technology Academy.

Master's Program in Biomedical Information and Biomedical Engineering.

Doctoral program in electrical and communication engineering.
Academy of Architecture and Construction
Construction Department.

Faculty of irrigation works, resource conservation.

Faculty of urban and spatial planning.

Department of transport and logistics.

Department of Land Management.

Master's Program in Landscape and Tourism.

International Master's Program in Smart Cities.

Doctoral training program on construction planning and residential irrigation works.
Professional Architecture Academy
Professional Architecture Bachelor's Program.

Master's Degree Program in Architecture.
New subjects in the fall of 2020
This is an English-taught program that includes:
Bachelor program 2+2 in computer science FCU – SFSU.

Bachelor program 2+2 electrical engineering FCU – SJSU.
1.4. Admission requirements at Taichung Fengjia University
Students in Vietnam need to graduate at least high school with a GPA above 6.0 to be able to study at the university in Phung Giap. Besides, a foreign language certificate is required with TOEIC 550 / IELTS 5.0 / TOCFL B1.
For the Master's system, students need to graduate from the University with a score of 2.0 calculated on a 4.0 scale. Doctoral system requires a Master's degree with similar conditions. At the same time, it is necessary to ensure the foreign language requirements for each program. All trainees should be in good health, free of infectious diseases and have no criminal record.
2. Tuition fees and expenses when studying at Taichung Fengjia University
The fees students need to pay when studying at Phung Giap include:
2.1. Tuition
Depending on the course, there will be different tuition fees for each specific term such as:
Bachelor's program for first-year international students, no major: NTD 57.370.

Institute of Technology: 65.960 NTD.

Commerce Academy: NTD 57.370.

Undergraduate program, English class for international business management: NTD 87.000.

International Institute of Management and Technology: 150.000 NTD.

Financial Academy: NTD 57.370.

Academy of Natural Sciences: 65.420 NTD.

Academy of Social Sciences and Humanities: NTD 56.480.

Institute of Information and Electrical Engineering: 65.960 NTD.

Academy of Architecture and Construction: 65.960 NTD.

Professional Architecture Institute: 65.960 NTD.

Professional Architecture Bachelor's Program: NTD 79.150.
2.2. Other fees
In addition to tuition fees, students also need to pay other specific fees such as:
Insurance: NTD 7.700 per year.

Books: 6.000 to 10.000 NTD per term.

Dormitory: 13.000 to 23.60 per term.

Subsistence: 8.000 to 10.000 per month.
The total of all fees payable at Phung Giap school falls between NTD 250.000 to NTD 365.000 per year. This is not a big expense and most families who decide to send their children to study abroad can guarantee it.
4. Types of scholarships at Taichung Fengjia University
Taichung Fengjia University has two types of scholarships for international students, including Vietnamese students. In which, the A-class scholarship is worth NTD 2 and the Class B scholarship is NTD 120.000 for each academic year. Tuition fees for international students will be transferred from the scholarship fund and the remainder will be transferred to the recipient's account twice a year in March and October. To apply for the scholarship, an online application is required on the website of the recipient. school and submit a foreign language certificate.
Besides, Vietnamese students can apply for scholarships granted by the Taiwanese government through the Taiwan Representative Office abroad. This should be done before the student enters Taiwan. Government scholarships such as:
100% tuition and fees waiver.

50% discount on tuition and fees.

Subsistence allowance.
Note that students who receive Government scholarships will no longer be considered for scholarships at Phung Giap School. Therefore, you and your family should have consideration to be able to make the best choice.
The above information about Fengjia Taichung University has helped students and families have a better view of this school. Hope you make wise decisions to make the road to conquer your dreams easier and more effective. Leave your phone number or contact Netviet's hotline for more useful information about studying in Taiwan.
Related fields