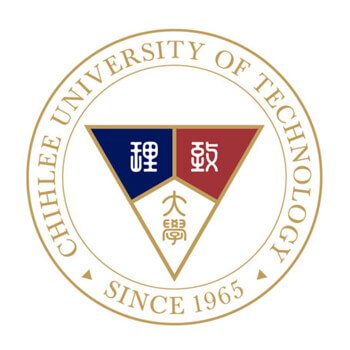 Tri Ly Technical University Taipei Chihlee University is one of the largest private technical training schools in Taipei. Every year, the school has tens of thousands of students enrolled and more than 5% of them are foreign nationals. This is also the school that Vietnamese students can consider when they want to study engineering in the land known as the "Asian dragon".
1. Overview of Taipei Zhili Technical University
Taipei Technological University is an attractive destination for those who are dreaming of studying in Taiwan. The school has many achievements and modern facilities, optimal teaching quality. This is one of the leading schools in the Taipei area for Vietnamese students.
1.1. History begin
The University of Science and Technology of Reason was established in 1965 with the first name of the College of Commerce and Reason. The school's activities and name are based on the motto named after the teachings of Chinese sages. It is integrity, professionalism, trust and diligence. At the time of birth, the school had 4 faculties: External Economics, Statistical Accounting, Business Administration and Banking Insurance. After that, the Faculty of Applied Secretarial Science was established in 1967.
In August 8, the school was renamed Tri Ly University of Science and Technology. The training system here includes undergraduate and intermediate levels. So far, Tri Ly has more than 2000 students studying and more than 10.000 students have graduated. After graduation, all of them have stable jobs in private, state-owned enterprises or large multinational corporations.
Vietnamese name: Tri Ly University of Technology.

English name: Chihlee University of Technology (CLUT).

Chinese name: 致理科技大學.

Website: https://www.chihlee.edu.tw/
1.2. Mission
The mission of Tri Ly University is to provide students with solid professional knowledge to build their careers and futures. In addition, it is always attentive, caring to the physical and mental education of students. At the same time equip students with the most practical skills along with the ability to compete effectively. From there, you can make practical contributions to your own life, economy as well as the general development of society.
The further goal of Taipei Zhili Technical University is to continue to develop towards the most prestigious and powerful vocational and technical training school in Taiwan. Developing professional skills and core values ​​of students in the service industry is a strategy of primary concern in teaching.
Parallel
With that, Tri Ly not only focuses on professional knowledge but also trains ethics and people. After graduation, students will be full of talents and virtues, making positive contributions to society.
2. Majors at Taipei Zhili Technical University
In 2021, Taipei Zhili University of Technology is training faculties in the following majors:
Academy of Business Administration includes: Faculty of Business Administration, Master training program; Faculty of Entertainment Service Management; Faculty of Finance; Faculty of Accounting and Information; Faculty of Marketing and Goods Traffic Management.

The Academy of Design and Creativity includes faculties: Faculty of Information Management, Faculty of Commercial and Management Engineering, Faculty of Multimedia Art Design.

Academy of International Trade and Foreign Languages ​​includes: Faculty of Applied English; Faculty of Applied Japanese; Faculty of International Trade, Master's program.

General Education Center
3. Registration period at Taipei Zhili Technical University
Taipei Zhili University of Technology only enrolls students once a year in the fall. International students who want to apply to study need to submit their application before May 1 every year to be considered. After this time, all applications will be counted as invalid. The new school year begins in September every year.
5. Conditions to be able to study abroad at Taipei Technological University
To be able to study abroad at Taipei Tri Ly Technical University, Vietnamese students need to graduate from high school with an average score of more than 6.0 in all subjects. Students are in stable health, do not have infectious diseases, and have no criminal record.
In addition, families need proof of income to ensure that they provide the best study conditions for international students when living and studying in Tri Ly. At the same time, you need to have the lowest Chinese certificate at level 2 to be able to start studying.
6. Application file to study abroad at Taichung Fengjia University
Students and parents need to prepare the necessary documents including:
Two registration forms, both original and photocopies, and two 2-inch photos taken within the last 2 months.

The original and photocopy of the highest degree has been translated into Chinese. The degree needs to be notarized by the Taipei Economic and Cultural Office in Vietnam.

The medical certificate of the competent medical unit has been translated into Chinese together with the HIV test.

Proof of family finances translated into English. If not, a certificate of government subsidy or a scholarship from Taipei Technological University is required.

A handwritten self-introduction in English or Chinese along with a study plan upon arrival in Taiwan.

A signed commitment to comply with the school's regulations and respect the laws of Taiwan.

Passport photo required with main page containing name and nationality.

TOCFL level 2 or higher Chinese certificate. Students in Vietnam do not need an HSK certificate.
7. Why should you choose Taipei Technical University to study in Taiwan?
While the tendency of Vietnamese students to choose Taiwan to study abroad is increasing, Tri Ly is one of the most trusted and chosen schools. The reasons you should pay attention to Taipei Technical University to study abroad such as:
7.1. Stable career opportunities
Students after completing the program at the school all have high quality outputs with a stable amount of knowledge, good professional qualifications as well as full of good qualities. This is a great opportunity for businesses to hunt for talent for their operation and development. In fact, companies and corporations highly appreciate students of the school and have extremely attractive remuneration.
Besides, if desired, you can also return to Vietnam to work in Taiwanese businesses here. According to the latest information, on March 9, 3, Ms. Ngo Pham Tran (Chairman of the Association for Economic Development, Culture, and Education of Dai Viet) signed a Memorandum of Understanding on cooperation in training talents with Tri University. Physical. Accordingly, the students studying here after graduation, if they wish, will be brought back to Vietnam to work in large Taiwanese corporations with attractive salaries and high promotion opportunities.
7.2. Spacious facilities
Tri Ly University has a dormitory building for students with the first floor is a male dormitory with 1 beds. The 45nd, 2rd, 3th, and 4th floor areas are for female dormitories with 5 beds. Each room with 236 students is equipped with air conditioning, desk lamp, ceiling fan and network socket, internal telephone. You can study and live with complete peace of mind without fear of loss of safety.
The system of classrooms and function rooms is well-invested with a full range of modern equipment and machinery. Professional instructors with high qualifications and many years of experience will wholeheartedly teach students. All help your learning take place smoothly and achieve the highest efficiency.
7.3. Regularly organize extra-curricular activities for students
Tri Ly has many clubs such as Debating Club, Cooking Club, Comic Club, Mixing Club, Economic and Commercial Research Club, Korean Club, etc. Besides, there are sports clubs. sports such as basketball, tennis, badminton, volleyball, water sports activities, bowling, billiards, aerobics....
At the same time, diverse community service clubs such as Young Women's Union, Boy Scouts Club, Tzuhuei Charity Fund Club, Tzuchi Youth Club, Law Service Club, Chung De Service Club, Yen Service Club Yang Jung Hsin….
Students can freely choose their favorite form and participate outside of class time. This will help you improve your knowledge, easy to socialize and integrate, and promote your abilities.
Choosing to study at Taipei Zhili University of Technology will give you many new opportunities to develop your own capacity, intelligence and bravery. With the door wide open, applying for a study abroad application is not difficult and the success rate is relatively high. If you are in need of more information about studying in Taiwan, please contact Netviet for timely advice and support and do not miss the doors leading to new directions.
Related fields