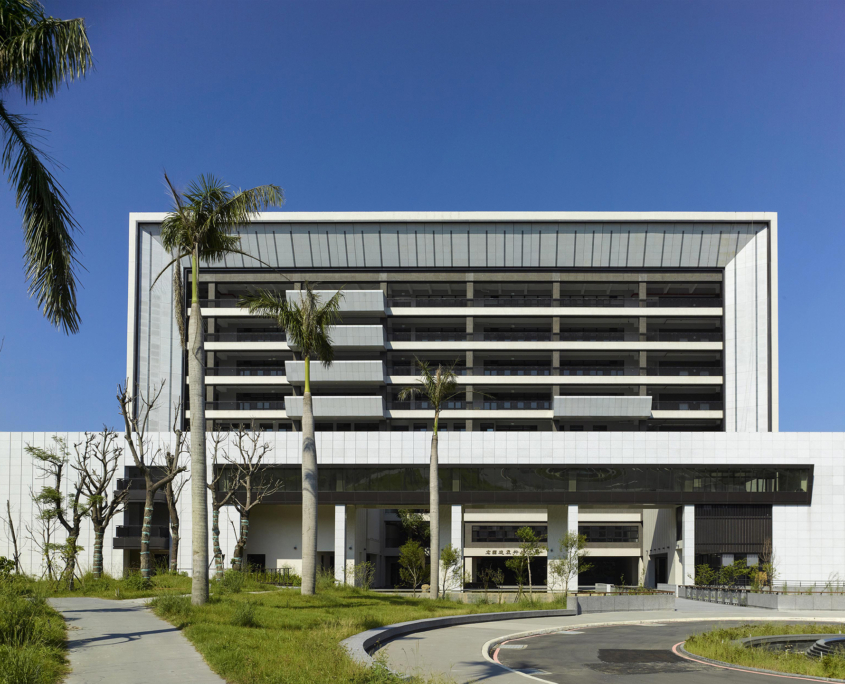 Hong Quoc Duc Lam University - Taiwan is one of the top 100 universities in Taiwan. The school is famous for its quality educational programs at the undergraduate and master levels.
Hong Quoc Duc Lam University of Technology is also a multi-disciplinary training school with outstanding majors such as Engineering, Tourism & Hospitality, Design, Business Administration and Human Ecology. Let's learn about this university through the article below!
Overview of Hong Quoc Duc Lam University
English name: HungKuo Delin University of Technology
Chinese name:
Address: No. 1, lane 380, Thanh Van street, Thi Thanh area, New Bac city
Hong Quoc Duc Lam University of Science and Technology was established in 1972. When it was first established, it was called Sze Hai College of Technology. After many years of operation, in 2017, the school officially changed its name to Hong Quoc Duc Lam University of Science and Technology.
This is a multi-disciplinary university with undergraduate and master's degree programs. The main subjects of the school are related to Engineering, Management and Human Ecology. In addition, the school also enrolls students in specialized self-sufficient programs including:
Engineering group: Civil Engineering, Mechanical Engineering, Information Engineering, Computer and Communication Engineering.
Management and Design majors: Interior Design, Creative Product Design, Applied English, Business Administration.
Hospitality and Tourism Industry Group: Exhibition and Tourism, Hotel Management, Catering and Catering, Entertainment Business Management.
Facilities at Hong Quoc Duc Lam University
The school has 3 campuses including:
Academy of Engineering
Real Estate Academy
Hospitality & Tourism Academy
The university currently has 14 Faculties, 12 Departments with more than 7000 students. The campus is spacious and airy with modern design but equally environmentally friendly.
Dorm
The school has a dormitory for students. Dormitory rooms are fully equipped with living amenities. Dormitory of Hong Quoc Duc Lam University has strict management regulations to ensure the safety of students.
Subjects and admission conditions
Appropriate for:
Age 18 - 26, graduated from high school or higher
Applicants with a GPA of 6.0 or higher each year
Candidates with Chinese Language Certificate TOCFL2
No criminal record, good health
Financial proof from $3.500-5.000
Required documents:
20 photos 4×6 white background, candidate wearing white shirt
01 ID card (photocopy)
Passport (original)
High school transcript or transcript of Intermediate, College, University if any (original)
High school diploma / provisional graduation certificate or transcript of Intermediate, College, University if any (original)
Outstanding subjects at Hong Quoc Duc Lam University
Tourism and Hospitality Management major
This is an industry with high potential for development not only in Vietnam but also in many other countries around the world. Tourism – Hotel is a "smokeless industry" that is focused on investment in many countries. Usually, the countries with outstanding economies, the tourism industry of that country is equally developed.
Full scholarship program to study in the hotel and restaurant department at Hong Quoc Duc Lam University
100% scholarship for the first semester, worth more than 40,000,000 VND/semester
Free dormitory worth 10,000,000VND/term
50% scholarship for tuition and dormitory in the next semester
Additional job opportunities in line with training majors.
Students majoring in Tourism - Hospitality at Hong Quoc Duc Lam University will be trained and practiced at 4 5-star standard kitchens of the Ceasar Taipei hotel restaurant chain, including: European kitchen, Chinese kitchen , grill, and bartender room. At the same time, students also receive the following benefits when registering for the course:
Students in the hotel department will be given two chef uniforms (Chinese and Western).
Students will be given a set of chef knives engraved with their own name (worth over NT$2.000).
The school provides all materials used in the practical course.
Creative Design Industry
Creative design is one of the hottest professions today. The development of information technology makes the design industry explode and become a new trend with extremely attractive career opportunities. International students can study this potential creative design major at Hong Quoc Duc Lam University.
In addition to the prestigious training quality, Hong Quoc Duc Lam University of Technology also has a policy of tuition fee exemption and reduction for students. This is one of the attractive conditions to help students not only receive professional training in a methodical and quality way to meet the actual job requirements, but also not have to worry about the cost in the process. study program at school.
Program overview
The Department of Creative Design of Hong Quoc Duc Lam University has been in operation since 2012. The teaching staff of the major are all lecturers with long-term experience with professorial degrees. associate professor and doctorate. Besides constantly improving the quality and professionalism of the faculty, the teaching method is always implemented with the principle of "applied and practical".
The training objectives of the design department of Hong Quoc Duc Lam University are towards the following criteria: "Creative capacity", "Design capacity" and "Implementation capacity". Along with that, the program also familiarizes students with real-life projects so that they are properly prepared for future work.
Many of you who intend to study design abroad are still wondering because they do not have basic knowledge of design or are not good at foreign languages? During 4 years of studying at Hong Quoc Duc Lam University, students will be trained from the most basic to advanced knowledge with lectures and professional practice.
In addition, the school also interweaves the program of learning Chinese language enrichment classes with the support of local teachers to help international students quickly improve their language skills.
The specific program allocation for the design major at Hong Quoc Duc Lam University is as follows:
Year 1: Design sketching, image editing and production, design fundamentals, vector graphic design, geometric design, expression techniques, creative thinking concepts, history design industry.
Year 2: Humanities, social sciences, natural sciences, modeling practice, computer-aided production design, computer-aided drawing, 3D printer practice, imaging compositions and materials, color studies, visual design, installation design, interaction design.
Year 3: Career and development knowledge, humanities, social sciences, natural sciences, product design, photography, web design, packaging design, carpentry practice, concept ceramics concept, metalwork, application of color, commercial photography practice.
Year 4: Humanities, social sciences, natural sciences, graduation project, digital control processing practice, album design, design methods, human factor engineering, design digital sculpture design, exhibition design.
Business management
Business administration is a necessary profession in any business or country. Business administration includes all aspects of monitoring and controlling business activities of enterprises or organizations. Areas related to this profession include: Accounting, Finance and Marketing.
Business administration students at Hong Quoc Duc Lam University will be trained to become a business administrator. The mission is to ensure that the business achieves its business goals, is organized and run efficiently.
The training aspect of the program involves many fields such as human resources, economics, finance, marketing, etc. Students who study this major are future managers. Therefore, besides professional knowledge, students will be equipped with necessary soft skills such as teamwork, logical thinking, etc.
Why should you study business administration at Hong Quoc Duc Lam University - Taiwan?
Taiwan has the most developed economy in Asia: Taiwan is known as one of the 4 dragons of Asia with a high economic growth rate. Besides, this country has always had a tradition of training economic-related disciplines, especially business administration.
Cheap study abroad costs: The cost of studying in Taiwan is considered suitable for students from Asian countries in general and Vietnam in particular. If compared with European and American countries, the cost of studying in Taiwan is much cheaper, but the quality of education is not inferior.
The program emphasizes practicality: Studying business administration at Hong Duc University, students have many opportunities to practice and interact with real work. This is a great advantage for students after graduation because almost this major is taught heavily in theory in many other countries.
High-Quality Degrees: Taiwan's education is highly regarded and degrees from the country's universities are recognized worldwide, opening up a wide range of employment options. Hong Quoc Duc Lam University also has an extensive network of links with many Taiwanese businesses. From there, students after graduation can be employed immediately, especially the elite students with good academic records and activities.
Related fields