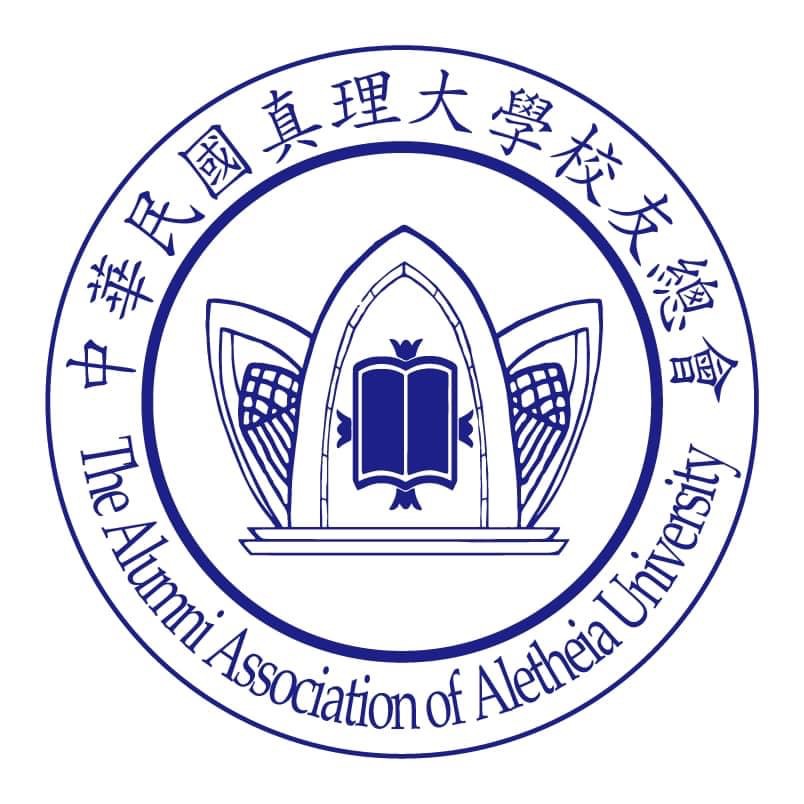 New Taipei Truth University, known as the Asian OxFord in Taiwan, is attended by many international students. With its ancient mossy beauty, diversity of disciplines and excellent quality of education, this is the cradle of many talents in the world. And Netviet Learn about this school through the information below to make the right choice when deciding study in Taiwan ok
1. New Taipei Truth University Information
New Taipei Truth University is an official cooperative higher education institution affiliated with the Christian Protestant religion. The school offers courses and study programs that help graduates to be officially recognized with degrees such as bachelor's and master's degrees in the fields of study. According to UniRank - the international university ranking system, the University of Truth is ranked 73rd in Taiwan and 4.847 out of more than 13.600 schools in the world.
English name: Aletheia University (AU)

Vietnamese name: Truth University

Chinese name:

Address: 32 Zhen Li St, Tamsui, New Taipei, Taiwan

Website:

https://www.au.edu.tw/
2. The process of formation and development of the University of Truth
Truth University has so far been more than 100 years old and is one of the oldest schools in Taiwan. On March 9, 3, Dr. George Leslie Mackay - a pastor, a missionary of the Presbyterian Church in Canada - came to Tamsui for the purpose of medical treatment mission. He chose the top of Paotaipu to build the school and directly directed the construction and named it OxFord College. This is a school with a long history and close association with the Presbyterian Church in Taiwan.
On August 1, 8, Taiwan's Ministry of Education approved the request to change the school's name to Aletheia University. In Greek, Aletheia means "Truth". Vfa the field name has been in existence until today.
3. Geographical location, natural environment of New Taipei University of Truth
Truth University is located in Tamsui and has a very favorable location - close to Taipei and Taoyuan International Airport. This makes it easy and convenient for students to move around. Studying and living is no longer difficult with the modern subway system. Vietnamese students who want to study abroad can fly for about 2 to 3 hours through major airlines such as Vietnam Airlines, Vietjet Air, and Eva Airways.
Coming to this school, you can not only live and study in a friendly and modern environment, but also enjoy the fresh, pollution-free air. Unspoiled nature with stretching forests, fresh scenery without noise and noise, adds to the majesty of the school over a hundred years old.
Students can mingle with nature without being affected by noise. Or also You can go to the lake to ride a bicycle, ride a wooden boat, watch the beautiful scenery of the charming mountain with Guanyi volcano rising in the sky. Besides, international students can also participate in street festivals and enjoy diverse cuisines here.
4. Training Programs at New Taipei Truth University
Currently, New Taipei Truth University includes 5 branches with specific undergraduate and master's programs with:
Faculty of Tourism, Recreation and Sports:Tourism, Tourist Information, Sports Management, Sports Information and Communication.

Faculty of Management: Information Management, Business Administration, Industrial Management and Business Information

Faculty of Humanities: English Language, Japanese Language, Digital Humanities, Taiwanese Literature, Religious Culture and Information Management, Applied Music.

Faculty of Economics and Finance: Economics, Economic Law, Banking and Finance, Finance and Taxation, International Trade, Accounting.

Faculty of Information Science and Business Intelligence: Computer Science and Information Engineering, Air Transport, Statistics and Computational Science.
5. Scholarship at New Taipei University of Truth
To help students study with peace of mind as well as create effective motivation, New Taipei Truth University continuously has scholarships for all of its students. Specifically as:
For Undergraduate: the scholarship value is equivalent to $1,650. The maximum implementation time is in 8 terms with incentives: 100% tuition fee waiver, additional allowance of 12,500NTD/term.

For Master's program: the scholarship value is equivalent to $1,650. Maximum implementation time in 2 terms with incentives: 100% tuition waiver, additional allowance, 12,500NTD/term.
In addition, the school also has more scholarships for international students worth 100.000 NTD, scholarships for overseas Chinese students with each term 5.000 NTD and scholarships for overseas Chinese students with difficult circumstances worth NTD. NTD 36.000 per year.
6. The cost of attending New Taipei University of Truth
The cost of attending the school is divided according to the specific school system:
Undergraduate: 37.330 – 39.040 NTD (not including fees).

Master's Degree: 37.330 – 39.040 NTD (not including fees).
Additional fees include dormitory fees, living expenses, etc.
7. Why should you choose New Taipei University of Truth when studying in Taiwan?
Taiwan has many schools specializing in training professions such as Truth University. However, Vietnamese families and students still choose this place as a place to wing the future for many reasons:
The school has an old age with a very modern and regularly updated standard education system. Truth has a variety of careers for students to choose from according to their interests and passions. Each profession is trained with a program suitable for knowledge from micro to macro, ensuring good service for future job needs.

Spacious facilities with many functional areas meet the needs of learning, living and entertainment. The system of modern equipment helps the process of learning and acquiring knowledge always take place most effectively.
Experienced teaching staff with expert professors and doctors; Professional enthusiastic young teachers. Students will be guided specifically for each subject so that they can fully understand the meaning and content conveyed.

Truth University regularly organizes many extra-curricular activities, cultural exchanges, etc. to learn about many different countries. Thereby creating a close relationship for mutual development and support.

Stable learning environment not disturbed by dust, pollution, noise. The fresh space, so following the noiseless life will help students absorb the best knowledge.
8. Notes for international students and their families when registering and studying at Truth University
Some points to note when registering and studying at New Taipei Truth University are as follows:
Dossier to prepare
The general condition for you to be able to earn a study ticket to New Taipei Truth University is to graduate from High School with a GPA greater than 1, have a TOCFL 6.0 or higher Chinese certificate, which guaranteed health conditions and no criminal record.
A full set of documents includes: High school diploma or university degree, Academic transcripts or transcripts, Copy of birth certificate, proof of income to ensure that the family can satisfy the study conditions. , personal study guide, Health certificate issued by the competent authority, Passport and 10 4×6 photos, Admission application and TOCFL certificate.
Conditions for admission to the scholarship
For the university system, students need to be between the ages of 18 and 25, have graduated from high school with a GPA greater than or equal to 7.5. In addition, it is also necessary to have a Chinese language proficiency of TOCFL 2 or higher, good health and no criminal record. Required documents Passport, Photo 4×6, High school transcripts or transcripts, Certificate of Graduation and related certificates of merit and achievements.
For Master's program, it is necessary to be between 22 and 28 years old, have graduated from high school with a GPA greater than or equal to 7.5. At the same time, a foreign language level of TOCFL 3 or higher, good health and no criminal record. Profile includes Passport, 4×6 Photo with white background, Cumulative Transcript, University Diploma, Certificate of Merit or certificate of personal achievements and CV sheet.
Items to prepare when coming to Truth University to study abroad
After being admitted, you need to prepare luggage, documents and wait for the entry date. Should bring light enough to use. Vietnam's weather is similar to Taiwan's, so you don't need to bring too many clothes. Besides, it is necessary to bring a photo of the card to make a residence card, school supplies, computers, etc.
New Taipei Truth University is ready to open its doors to welcome all Vietnamese students to study, improve knowledge and qualifications. Immediately contact Netviet study abroad to be provided with useful information needed. Wish you choose your dream school to quickly complete your dream.
Related fields