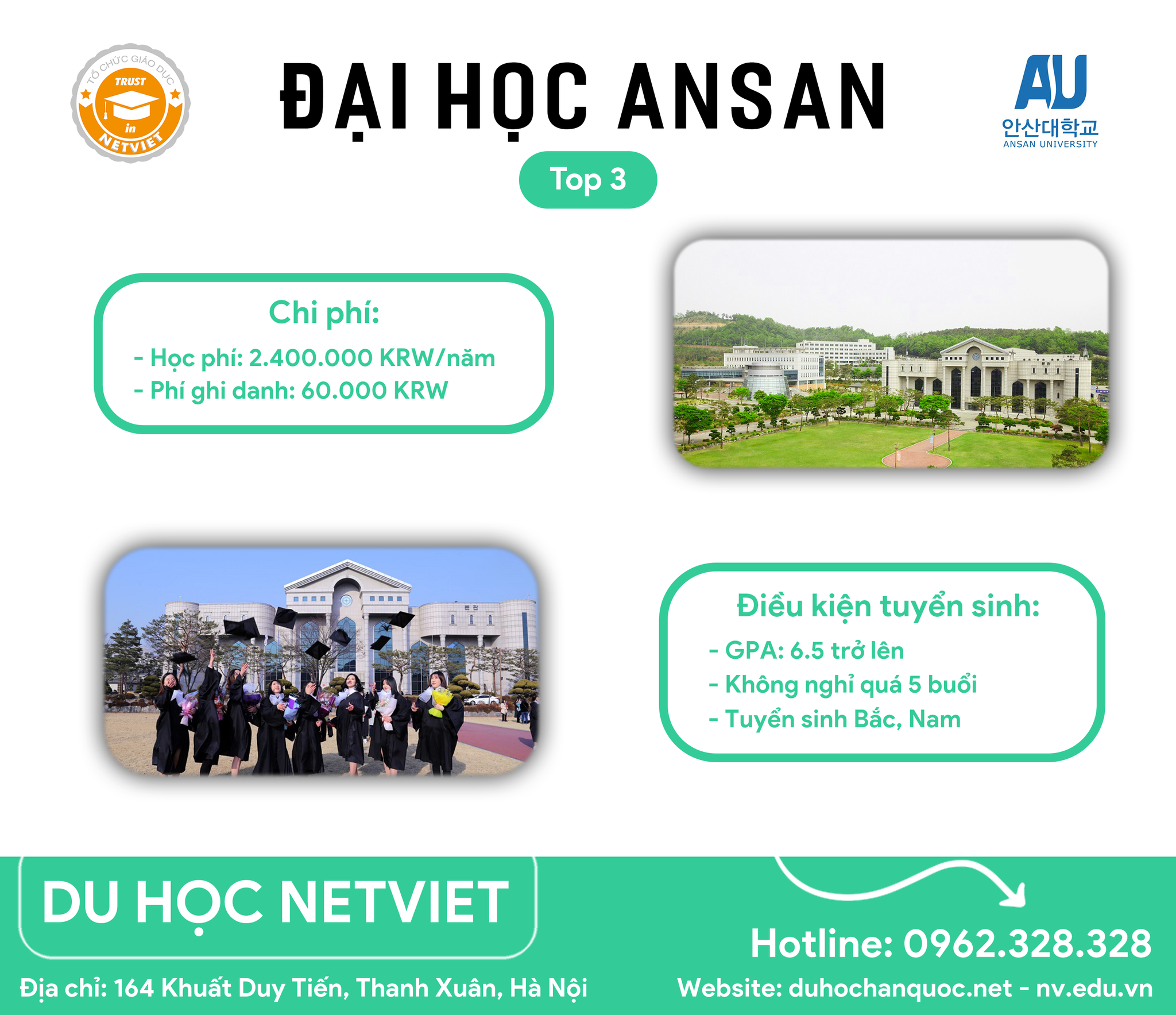 Located in Ansan city - one of the satellite cities of Korea, Ansan University promises to bring many opportunities to study as well as experience the living and working environment here. This article will provide readers with more detailed information about the school's training programs Ansan University University.
1. Basic information about Ansan University
School name: Ansan University
Korean name:
Type: private
Year of establishment: 1972
Address: 155 Ansandaehak-ro, Sangnok-gu, Ansan-si, Gyeonggi-do, South Korea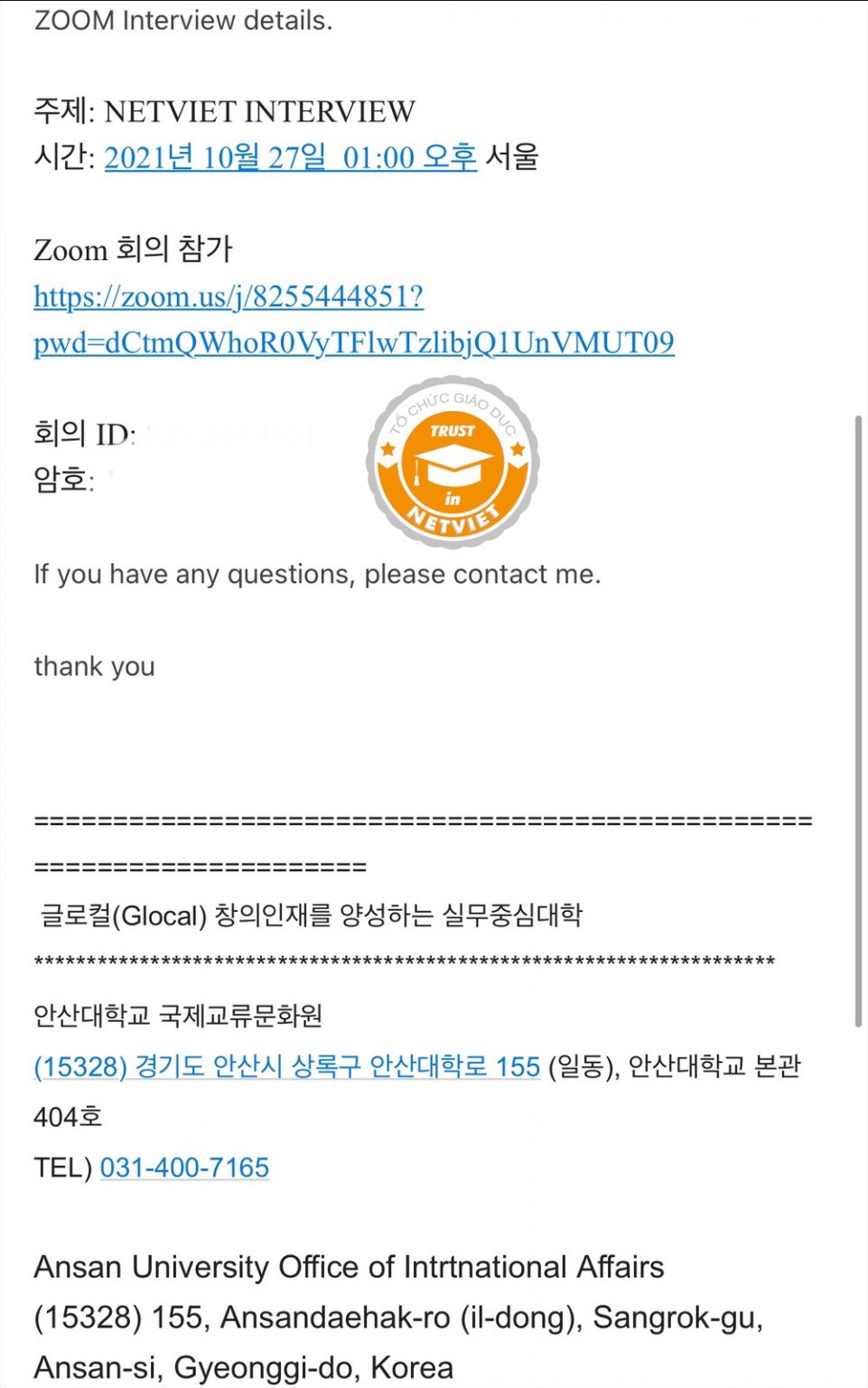 Originally, Ansan University was named Incheon Medical College. In 1994, the school moved its headquarters to Gyeonggi Province (also its current address), and also changed its name to Ansan Technical College. In 1998, the school officially changed its name to Ansan University.
Ansan University is only 30km from Seoul, only 15 minutes by bus. Extremely convenient for students to move around. The scenery here is extremely peaceful, the atmosphere is fresh, similar to the scenery of the countryside in Vietnam.
Ansan University's educational goal is to produce globally competitive students. Therefore, the school is constantly updating and innovating its training programs and improving the expertise of its lecturers. In addition, the school owns modern teaching equipment, creating the best learning conditions for students.
In 2017, Ansan University was recognized as "Excellent University in specialized fields for overseas promotion" by the Council of Professional Education. In 2018, the university's graduate employment rate was 74,5%, making it the highest ranking institution in higher education institution employment rate.
In particular, Ansan University currently has many cooperation programs with prestigious universities from many countries and territories such as Canada, USA, Australia, UK, Germany and many universities in the region. Asia. Since then, bringing many exchange programs as well as foreign internships for students of the school.
2. Training program at Ansan University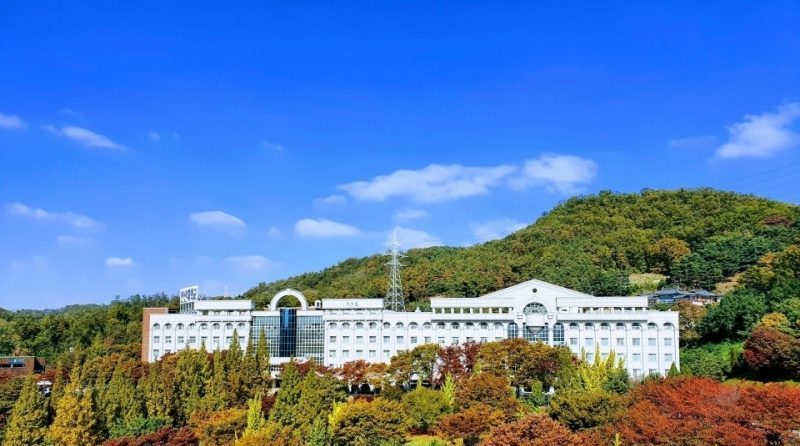 2.1. Korean language program
The Korean language program at Ansan University is divided into 6 levels (from beginner to advanced). A school year is divided into 4 semesters, each semester lasts for about 10 weeks, a week has 5 school days (Monday - Friday), a day of about 2 hours.
Students will be fully trained in 4 skills of listening, speaking, reading and writing, with a special focus on communication skills, with the aim of helping international students quickly get used to the living and studying environment. in Korea.
Besides the classroom program, Ansan University also organizes many extra-curricular activities, creating conditions for students to understand more about the people and life in Korea such as visiting museums, music contests, etc. , visit historical sites, tourist areas, ...
The tuition fee for the Korean language program at Ansan University is 5,200,000 KRW. In addition, students have to pay an additional admission fee of 100.000 KRW.
2.2. Specialized program
Ansan University offers a variety of programs to meet the ever-evolving needs of society, such as:
Natural Sciences (tuition: 3,025,000 KRW/term)
Clinical pathology
Radiation
Physical therapy
Beauty art
Medical cosmetology
Medical information
Food nutrition
Hotel cooking
Nursing (for this discipline alone, the tuition fee is 3,300,000 KRW / term)
Social Sciences – Humanities (tuition: 2,850,000 KRW/term)
Preschool education
Take care of children
Welfare
English for air travel
Hotel Tourist
Business
Aviation secretarial (tuition: 2,850,000 KRW / term)
Tax Accountant / Business (tuition: 2,728,000 KRW / term)
Smart ICT
Financial Information / Integrated ICT Business (tuition: KRW 2,728,000 / term)
Computer Information / Artificial Intelligence Software (tuition: 2,850,000 KRW / term)
Digital Information Communication / IT Application Security (tuition: 3,070,000 KRW / term)
Design (tuition: 3,070,000 KRW/term)
Multimedia Design
Architectural design
Visual media design
3. Conditions to study at Ansan University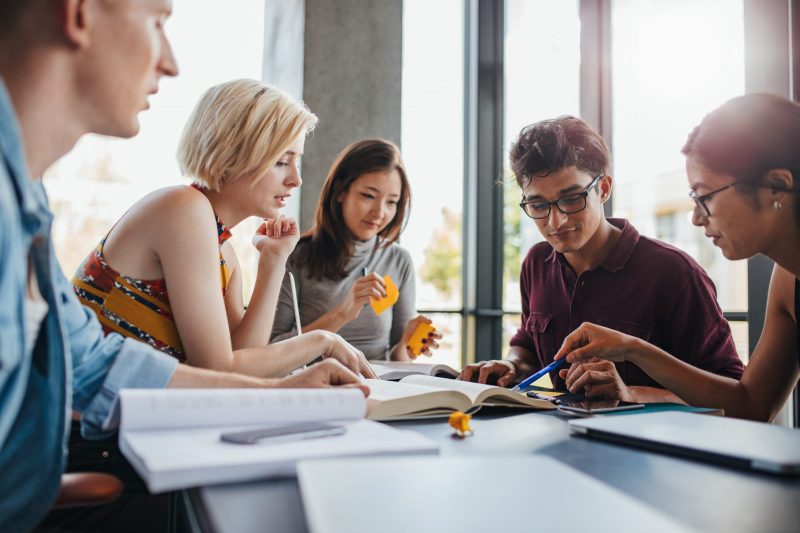 3.1. For Korean system
Neither father nor mother are Korean nationals
Education level: at least graduated from high school with a 3-year GPA of 6.0 or higher
Does not require TOPIK
3.2. For undergraduate program
Neither father nor mother are Korean nationals
Education level: at least graduated from high school with a 3-year GPA of 6.0 or higher
Minimum TOPIK 3 or IELTS 5.5 or higher (if applying for an English-taught program
3.3. For graduate program
Neither father nor mother are Korean nationals
Education level: completed bachelor's program
Minimum TOPIK 4
4. Scholarship Program at Ansan University
4.1. New Student Scholarship (applies to first semester)
Students who achieve TOPIK 3: 50% off tuition
Students who achieve TOPIK 4: 50% off tuition + admission fee
Students who achieve TOPIK 5: 100% tuition fee waiver
4.2. Academic Achievement Scholarship (from 2nd semester onwards)
Scholarship worth 500.000 KRW: students have TOPIK 4, only the arts block need TOPIK 3
30% tuition fee reduction: completed at least 15 credits in the previous semester with a GPA between 2.0 - less than 3.0
50% tuition fee reduction: completed at least 15 credits in the previous semester with a GPA between 3.0 - less than 4.0
100% tuition fee waiver: completed at least 15 credits in the previous semester with a GPA of 4.0 or higher
5. Dormitory system of Ansan University
Dormitory at Ansan University is fully equipped with facilities such as desks, high-speed Internet system, especially the school provides students with pillows, blankets and bed sheets (will be distributed upon arrival). students move in). In addition, there are many common facilities such as dining room, computer room, gym, laundry room, self-study room, etc.
There are 4 types of rooms:
Single room (category A): 1 KRW / term
Single room (type B): 1 KRW / term
Double room: 2 KRW / term
Double room: 4 KRW / term
6. Places not to be missed when studying abroad in Gyeonggi-do, South Korea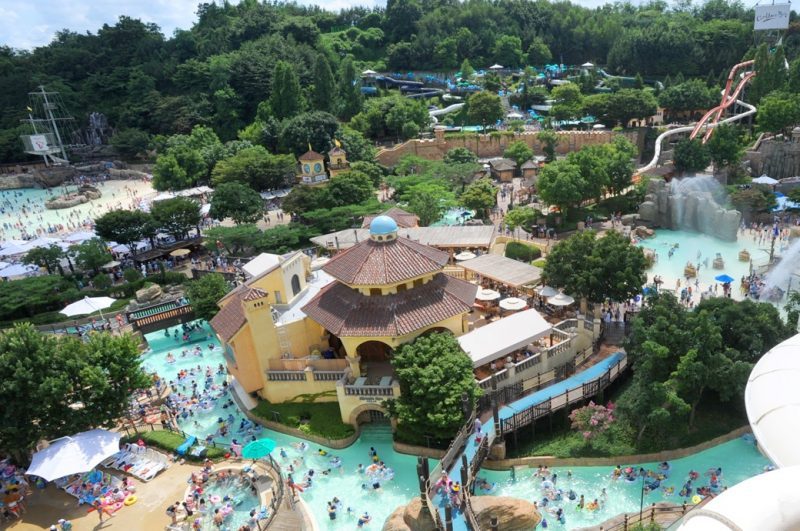 6.1. Everland Resort
If you are an amusement park lover, you should definitely not miss Everland Resort in Gyeonggi Province, about an hour away from Seoul. This is not just a regular amusement park, but Everland also has a zoo with a variety of animals. This is a great destination for those who love nature and want to immerse themselves in the fresh air.
It is also bustling with many festivals throughout the year, from Halloween activities, winter parades and snowshoeing with a festival of lights to a flower festival in the spring. Whether it is spring, summer, autumn, winter, any season Everland Resort is extremely interesting.
6.2. Suwon
The historic city of Suwon, a UNESCO World Heritage Site, is also the only surviving walled city in Korea. One of the tourist attractions to this place is Hwaseong Fortress built during the Joseon Dynasty, with the purpose of protecting the city and the tomb of Prince Sado.
6.3. Korean Ethnic Village
Located in Yongin, this is an open-air museum for those who want to learn about traditional Korean architecture and culture. The village also has not only folk activities, but also some modern activities and carnivals along with restaurants and souvenir shops.
If you're lucky, you might even witness a traditional Korean wedding while you're here! You will have the opportunity to watch countless traditional live performances, tour traditional Korean houses, try your hand at Korean traditions, and wear Hanbok – the traditional Korean dress.
6.4. Garden of Morning Calm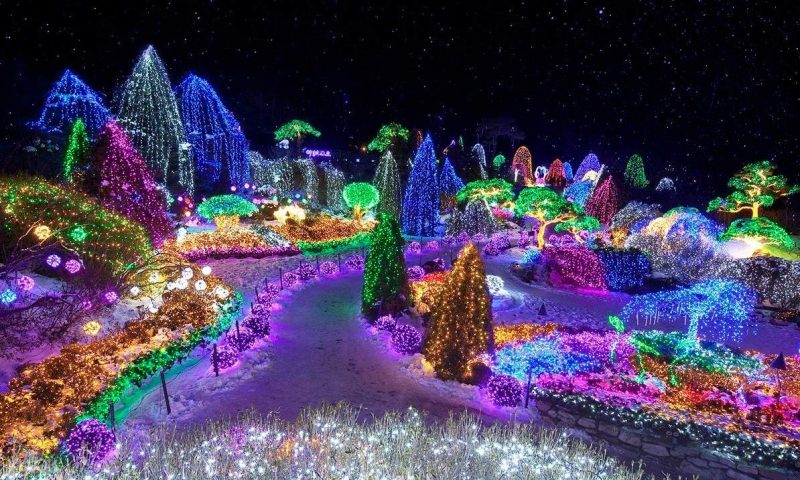 At any time of the year, this garden always has interesting activities. The Garden of Morning Calm offers several gardens with more than 5.000 species of plants, including rare flowers and trees. The supplier also deals in natural and flavoring products as well as food and souvenirs.
When the leaves are changing color or the flowers are blooming or is the best time to visit this place. Every winter from December to March, the Garden of Morning Calm hosts the Festival of Lights – one of the more popular festivals than winter activities in Korea. At that moment, the entire garden is illuminated with colorful lights!
6.5. Petite France
One of the other attractive destinations is the small French cultural village – Petite France in Gapyeong. This entire village was born out of homage to Antoine de Saint-Exupéry's famous novel and story – Le Petit Prince, aka The Little Prince.
This ravishing village is made up of a cluster of 16 colorful villages that overlook the stunning Cheongpyeong Lake. In particular, you will see statues of the Little Prince around the village.
Here, you will have the opportunity to see live music performances, water puppetry and French cultural performances right here in Korea. You might even fool yourself for a moment that you're actually in The Little Prince! This place is a great destination for those who love the work of The Little Prince.
6.6. Anyang Art Park
This is one of the interesting gems in Gyeonggi Province. Anyang Art Park is a large outdoor space on the side of a mountain. It features outdoor sculptures that you can climb, photograph or stroll through.
The art installations are quite extensive, so you need a certain amount of time to explore the beautiful sights at the park. Around the park, there are cafes, restaurants as well as many temples for you to stop and relax.
With a rapidly growing economy and a top quality education system in the region, studying abroad in Korea is currently the direction of many young people. Hopefully, through the above article, readers have a more detailed view of Ansan University, from which they can make the right choice for themselves.
Related fields