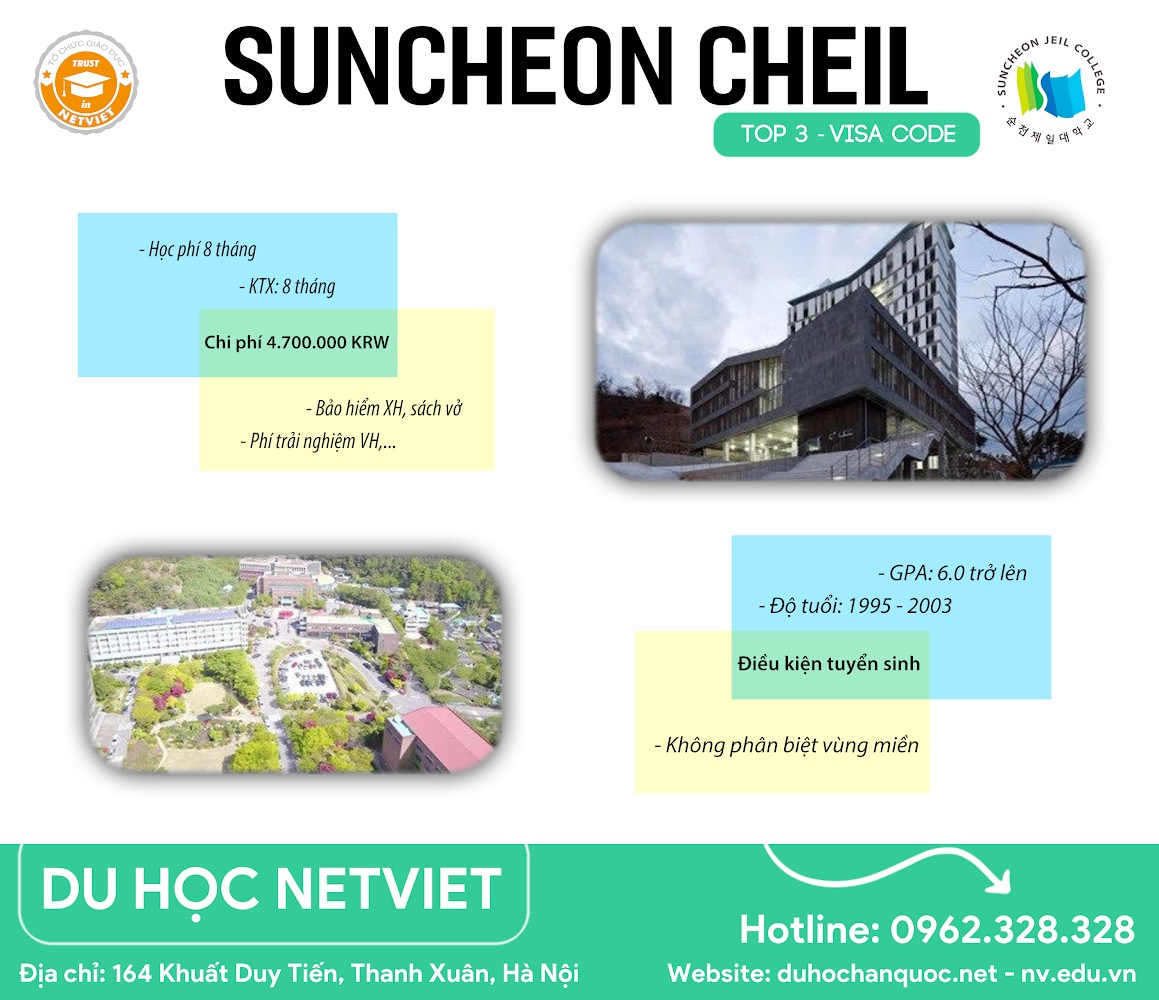 Suncheon is the name of the city in the South Jeolla province of South Korea. This city is thriving thanks to its proximity to Gwangyang Bay Open Economic Zone. However, the cost of living is still maintained at a reasonable level and there are many part-time jobs for students. Here is located Suncheon College Jeil College long-standing, ideal for international students to choose. So, in this article, let's Netviet Find out more about this school!
Suncheon College Overview Jeil College
General information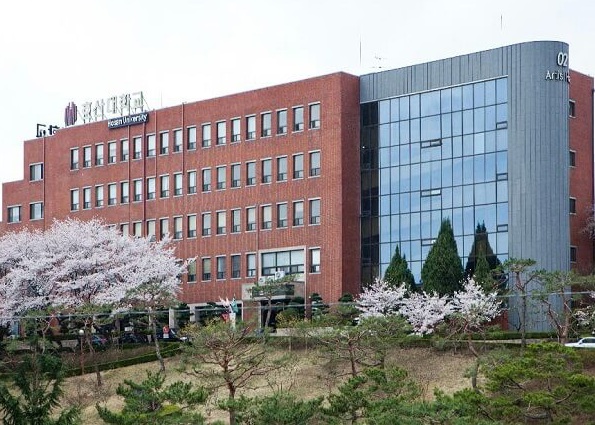 English name: Suncheon Jeil College (also known as Suncheon Jeil College)
Korean name:
Year of establishment: 1978
Type: private
Number of students: > 4000 people
Number of instructors: > 200 people
Address: 17 K, Jeildaehak-gil, Deogwol-dong, Suncheon City, South Jeolla Province, Southwest Korea.
School website: https://www.suncheon.ac.kr/kor/
It takes about 2 hours by bus from Busan to Suncheon jeil college. While studying here, you can visit many famous landmarks near the school such as Suncheon Bay National Park, Juknokwon Bamboo Garden, etc.
The school has a long history in education in Korea. During its operation, the school has received many achievements as well as won many great awards.
This is a fully equipped school with dormitory, library, student counseling room, medical room, student support center, etc. Students can study many disciplines from nature. , technology to the humane society, talent, ...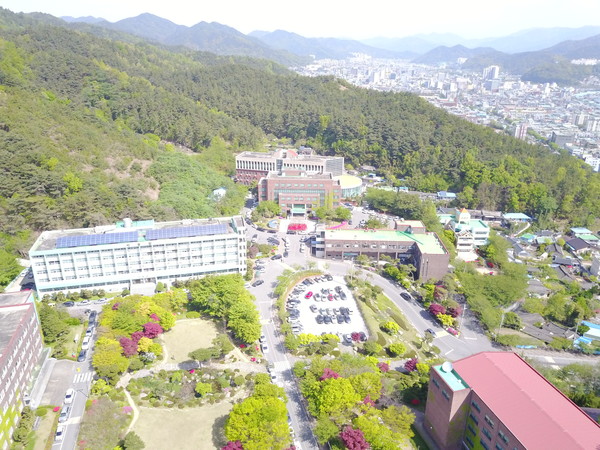 Some of the school's outstanding achievements
Won first prize in speech therapy training (Korea Speech Therapy Association – July 18, 07)
Won the excellent thesis award in the fall 2020 academic exam
Awarded by the Minister of Health and Welfare (December 12, 12)
Won excellent prize in Energy Technology Innovation Idea Contest (September 26, 09)
Selected by the Ministry of Employment and Labor as the University Employment Support Center in 2018
Won consolation prize in Team Project LINC+ contest in 2020
Selected as a Top Vocational College (LINC+) for Industry Collaboration and Socially Appropriate University in 2017 (Ministry of Education)
Conditions to study abroad at Suncheon College Jeil College
Conditions for studying in Korea at Suncheon jeil college include a minimum of high school graduation and no Korean parents. For students following the Korean language training program, the school does not require TOPIK. For college-level training programs, the school requires a minimum of TOPIK 3.
In addition, the time from high school graduation to when applying to study abroad must not exceed 3 years or be a student of a college or university. You must also deposit K_study at least $10000 in a bank in Korea. The dossier must also be full of purple stamps and red book.
Training programs at Suncheon College Jeil College
Korean language training program
The Korean language program for international students of Suncheon jeil college lasts 8 months (ie 32 weeks). Students will not have a break between classes. Upon completion of this training program, students will be eligible to move on to college majors.
College training program
Suncheon jeil college has a total of 21 majors:
Industrial Faculty:

Construction major - smart environment
Specialization in Interior Architecture
Specialization in Industrial Chemical Engineering 산업기술화공과
Specialization in enterprise safety management 산업안전관리과
Specialization in Industrial Electronic Engineering 산업기술전자과
Automotive mechanics major
Specialization in Electrical Automation
Majoring in General Industrial IT
Specialization in Multimedia Communication 멀티미디어과
Specialization in fire and disaster prevention 소방방재과
Specialized in steel industry

Faculty of social and humanities:

Specialization in Accounting 회계

Faculty of natural sciences:

Specialization in mixing - baking 외식조리과

Faculty of Educational Welfare:

Specialization in Social Welfare 사회복지과
Specialization in early childhood education 전공

Medical Faculty:

Specialization in Speech Therapy
Specialization in Therapy
Specialization in Rehabilitation
Specialization in Health Administration 행정 학부
Specialization in Nursing .

Faculty of Arts Talents:

Specialized in general beauty
However, for international students, the school only accepts training in the following 4 occupations:
Automotive mechanics major
Specialization in Industrial Electronic Engineering 산업기술전자과
Specialization in mixing - baking 외식조리과
Specialized in general beauty
Suncheon Cheil College currently enrolls students continuously for the March, June, September, and December semesters.
Suncheon College Tuition Jeil College
Korean language tuition fee
Classify
Time to pay
Amount of money
Tuition fee (32 weeks)
Before entry 전
2.600.000KRW
Dormitory fee (34 weeks) including 2 weeks quarantine period
1.500.000KRW
Book money
After entry 후
100.000KRW
Insurance fee
100.000KRW
Cultural experience
200.000KRW
Student Union Fees
200.000KRW
total
4.700.000KRW
Tuition fees for majors
| | |
| --- | --- |
| Tuition fee (1 semester) | 2.900.000KRW |
| Dormitory fee (6 months) | 1.000.000KRW |
Especially if you choose to major in general beauty, you will be introduced to a paid internship at beauty businesses in Suncheon city.
Suncheon College Scholarship Program Jeil College
Scholarships of Suncheon jeil college are very rich. The value of each type of scholarship will depend on the policy of the school.
Scholarship for students with academic achievements ranked first in the department and the most recent semester achievement above 4.0
Scholarship for students with academic achievements second place in the department and the most recent semester achievement above 4.0
Student Scholarship Nominated by the Principal
Scholarship for students with meritorious services to the school
Scholarships for international students graduating in the first semester of the first year at the Language Institute of the school. This scholarship is valid 1.500.000KRW for the first semester. Every subsequent semester is valid 500.000KRW.
Scholarships for international students include:

TOEIC 550, TOEFL (iBT) : 1.000.000KRW first term + 500.000KRW every next term
TOEIC 600, TOEFL (iBT) 62: 1.000.000KRW First 2 semesters + 500.000KRW every next term
TOEIC 700, TOEFL (iBT) 76: 100% tuition fee per semester
Suncheon College Dormitory Information Jeil College
The school's dormitory was built in 2014 with the goal of becoming a living place for students, so that students can focus on studying and build self-discipline and independence. The dormitory has a total of 14 floors Includes 1 basement.
The dormitory is fully equipped with modern facilities and operates under an automatic management model. The school has implemented a fingerprint attendance system and equipped with 48 CCTV inside and outside the living area.
5 frequently asked questions about Suncheon College Jeil College
What is the strength of Suncheon Jeil College?
With a variety of disciplines as well as practical training programs, the school equips students with the full skills to be able to find jobs suitable for their majors after graduation. The Faculty of Industry is the training center of the university with more than 10 different majors: interior architecture, automotive mechanics, etc.
At Suncheon College Jeil College Are there many clubs?
The school has many active clubs:
Jendo Kendo Club
Debtors to Savior Mission Club
Club Elim
...
Does the school have a dormitory?
The dormitory was built in 2014 and is currently being fully exploited. Therefore, international students can focus on studying. Personal living needs will be supported by the dormitory.
Traffic around Suncheon College Jeil College is it convenient?
In Suncheon city, there is a full bus system, helping students to move easily. In addition, the school also has its own shuttle bus to serve the transportation needs of students.
What is the cost of living there?
Suncheon Jeil School is located in Suncheon-si city, so the cost of living is not as expensive as in Seoul.
Things to keep in mind when studying abroad at Suncheon College Jeil College
Strictly in the classroom
Just like in Vietnam, there is a very clear hierarchy between professors and students. So don't address professors by their first name unless asked to. Raise your hand before speaking and study seriously.
Talk to your professor if you're not sure about anything
If you have questions about something while studying, ask your professor clearly. It's better to ask everything before the exams hit.
Find out exactly how your professor wants the essay to be structured or what topics will come up in the next exam.
Do not use red pen
In Korea, it is considered rude to write someone's name in red ink. Because in the past, red ink was used to write the names of the deceased. If someone is still alive and you write their name in red pen, you're slandering them.
Actually, you can still use the red pen to write about other things. But you'd better leave them in Vietnam.
Make friends with the locals
When you have you are local. They can help you with a lot of things, from sharing the best places to eat near campus to practicing Korean.
You can visit the international student office on the Suncheon Cheil campus to quickly find a local friend.
Download the necessary applications
The following apps will make your Korean study life easier:
Kakao Talk (also known as KaTalk): Similar to Facebook Messenger in Vietnam, this is the most popular free messaging app in Korea.
Kakao Metro: Use this app so you don't get lost when using the subway in Suncheon-si and other cities.
Naver Map: This is a Korean map app that offers more functions than Google Maps.
Interim
In addition to the areas that are too familiar to international students such as Seoul, Daegu, Busan, etc. Suncheon city in South Jeolla province is also a worthy choice for international students because there are many jobs there. do the same comfortable living conditions.
With a long history and the training disciplines are in the top recruitment, Suncheon jeil college is definitely an ideal choice to realize the dream of studying and working in Korea of ​​international students. Vietnam.
Related fields