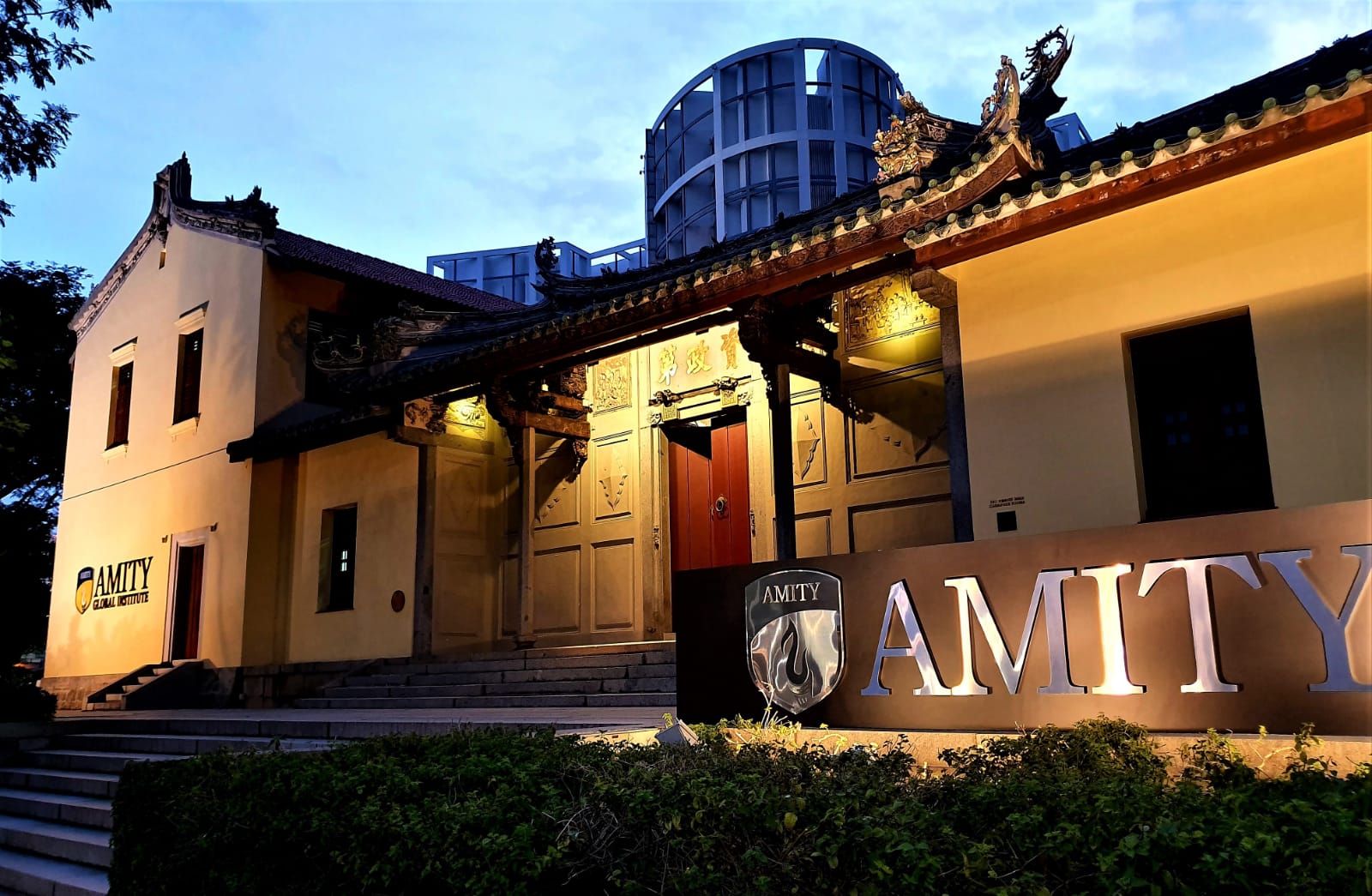 THE ROAD TO GET A PREMIUM BA Degree AND SUPER SAVE AT AMITY GLOBAL INSTITUTE SCHOOL
Information about Amity Global Institute
Amity Academy Singapore is a member of the world famous Amity Education Group with more than two decades of experience in the education field. Amity Academy Singapore offers a world-class educational program, innovative teaching methods. In addition, the school is also supported by experienced professionals in the business world and different fields.
Diploma Bin Business Administration:
Undergraduate programs offered by the University of Northampton:
With the route, students get the following benefits:
Immediately start the online learning program with Amity Global Institute Singapore during this epidemic season. Continuous monthly intake for Diploma course.
FREE ENROLLMENT for the Online Diploma in Business Administration program
The total cost for the entire pathway to a bachelor's degree awarded by the University of Northampton is: 19.260 SGD
Total study time will be reduced to: 32 months.
Students SAVE 4.815 SGD compared to the normal course of study in 3 years at a cost of 8.025 * 3 = 24.075 SGD
Condition:
Students are guaranteed to enroll with the same standard conditions as usual (academic, English). Contact Netviet immediately to receive incentives and support on consulting and information about the school
When transferring to year 2. The school will support you to apply for a visa.
With the route SUPER This savings Students and parents will have more options to study at cheaper costs, flexible study paths and the opportunity to earn a prestigious bachelor's degree from British universities.
Related news