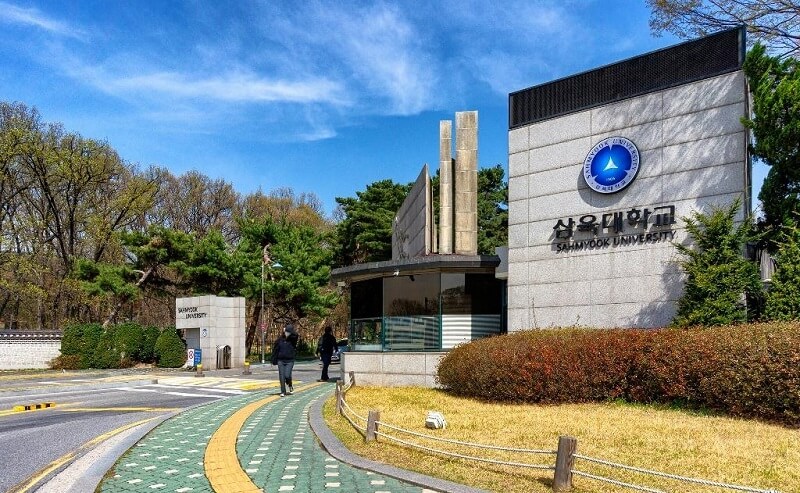 Sahmyook University was established in 1906 in Nowon district, Seoul capital. This is a school with an extremely competitive rate when it comes to entrance exams. The strength of the school is in the fields of Medicine, Pharmacy and Social Welfare.
In this article, let's Netviet Find out information about admission conditions, majors, scholarships, dormitories, etc. of Sahmyook school! If you want to attend this school, please call the hotline immediately 0962.328.328 or fill in your personal information and application form at the end of the article.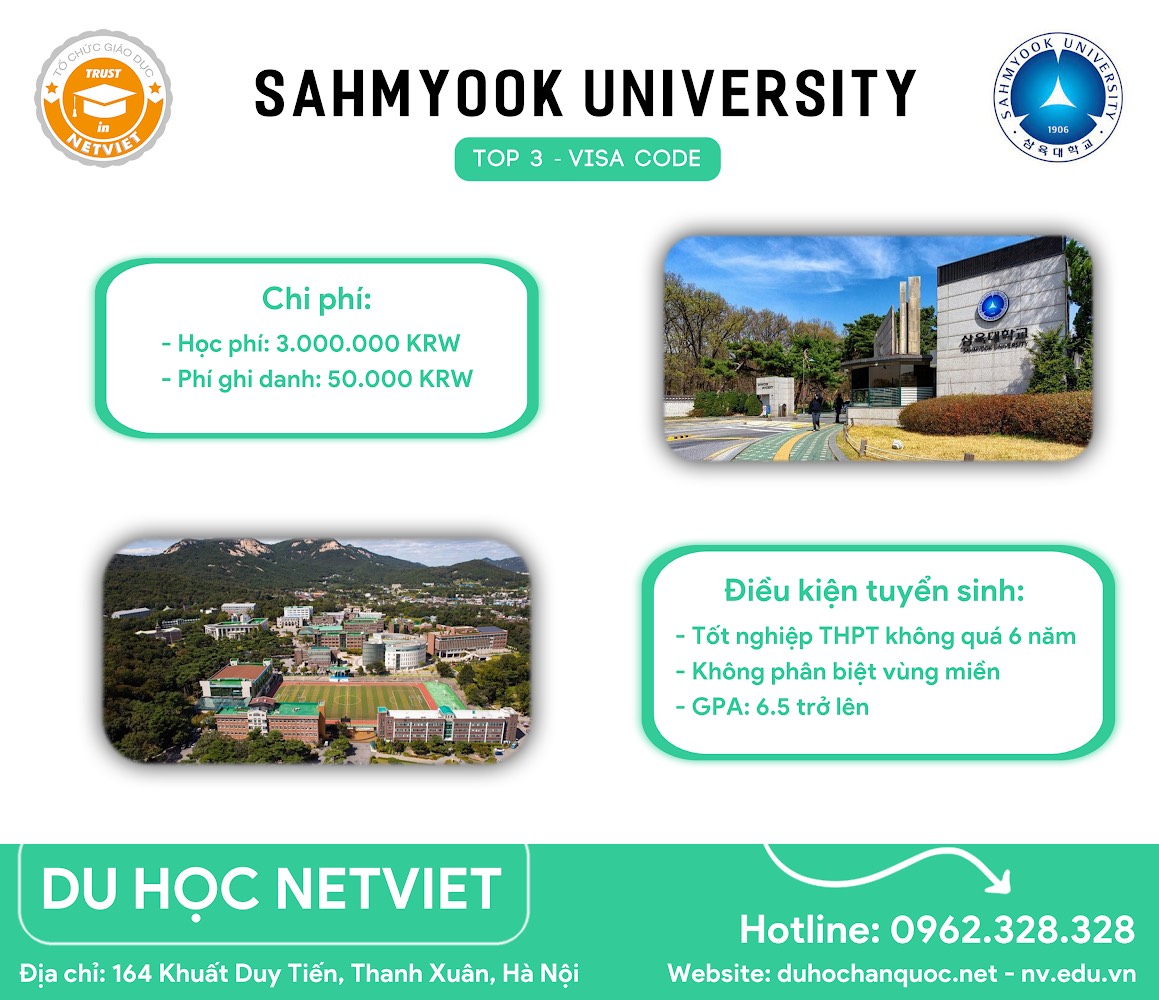 General information about Sahmyook University

English name: Sahmyook University (SU)
Korean name:
Type: Private
Founded year: 1906
Number of lecturers: ~530 people
Number of students: ~5.880 people
Principal: Sung Ik Kim
Address:: 26-21 Gongneung 2(i)-dong, Nowon-gu, Seoul, South Korea
Phone+ 82 2.3399.3636
Website: www.syu.ac.kr
Sahmyook University Founded in 1906, by missionaries in the Seventh-day Adventist Church, it was the first university-qualified school in Korea. Formerly Euimyung College. The current school is largest university of more than 7.100 schools of churches in more than 200 countries.
It is one of the leading universities in Korea in the field of medicine and healthcare. In recent years, Sahmyook School is expanding its enrollment for international students. In the third semester of 3, the school recruited 2019 Vietnamese international students into the Korean language program.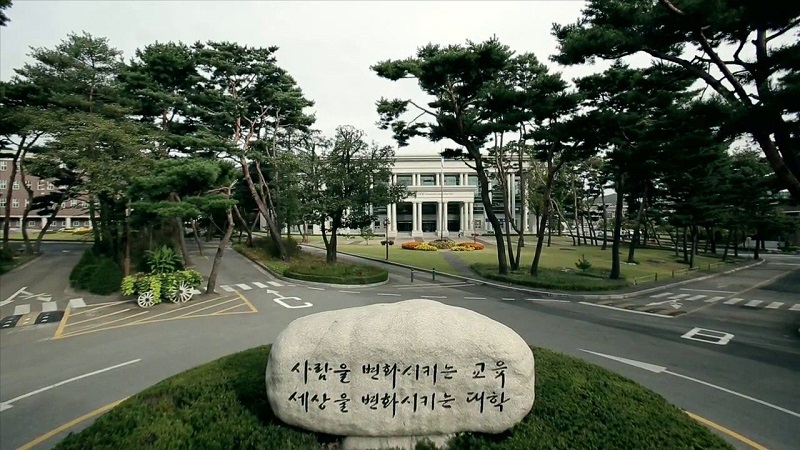 In a semester, the school recruited many Vietnamese students because:
The number of classrooms of the school can accommodate about 3.000 international students
The school has not tightened the records of Vietnamese students. Currently, the conditions to enter the leader are quite simple compared to other schools.
Although the school is located in Seoul, the tuition fee is low. Meanwhile, the school is very beautiful, modern, large and airy.
With more than 114 years of establishment and development, Sahmyook University has achieved many admirable achievements and is recognized as a university with an excellent reform program. According to the assessment, the school ranked 40th nationwide with nearly 6.000 students studying in more than 40 majors.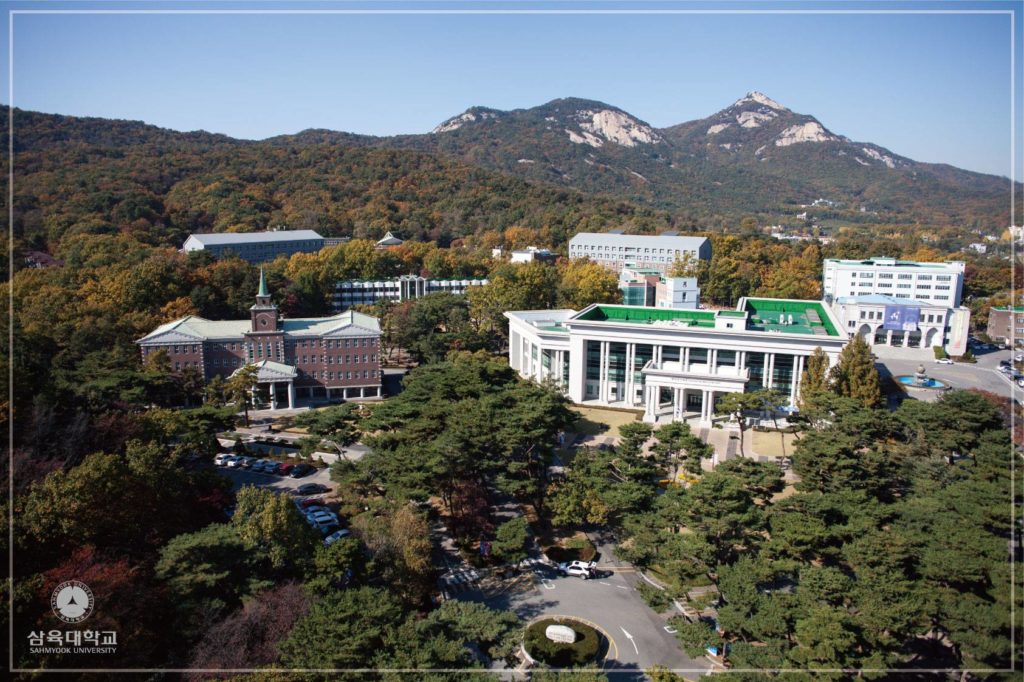 Sahmyook University has a large campus, fully equipped with modern facilities to meet the learning and living needs of students. In addition, the school also has two affiliated hospitals located on the campus: Sahmyook Seoul Hospital, Sahmyook Oral and Maxillofacial Hospital. Currently, the school has links with more than 98 universities in many countries around the world.
Sahmyook School is located in Nowon-gu, north of Seoul. This is the district with the highest population density of the capital and is also known as school land of the capital Seoul.
There are many other academies and universities located here, such as Korea Military Academy, Seoul University of Science and Technology Seoultech, Seoul Women's University and Kwangwoon University.
The outstanding features of Sahmyook school
Training strengths: Pharmacy, Medicine, Nursing, Social Welfare
Enter the TOP most beautiful school in KoreaThe school is always in the TOP of the schools with the most beautiful campus in Korea. In addition, Sahmyook is also the first school to build a separate dormitory for boys and girls and owns a large and modern museum in Korea.
The enrollment rate in the country is very low: On average, only 1.000 students are selected out of 10.000 students in the country who enroll each year.
Strengthen international cooperation: In addition to the more than 7.100 Seventh-day Adventist Church schools, Sahmyook University also cooperates with 98 of the world's top universities.
Has its own hospital on campus: Sahmyook Seoul Hospital, Sahmyook Oral and Maxillofacial Hospital.
The school is currently training students according to its own curriculum framework. There is a "Special Career Semester" program for first-year students.
Right from the first year, students study English for one hour a day and are counted as one point.
Facilities of Sahmyook School
The school's dormitory is fully equipped, serving about 600 students living here. The campus has a full function room to serve the study and activities of students: medical center, gym, convenience store, computer practice room, etc.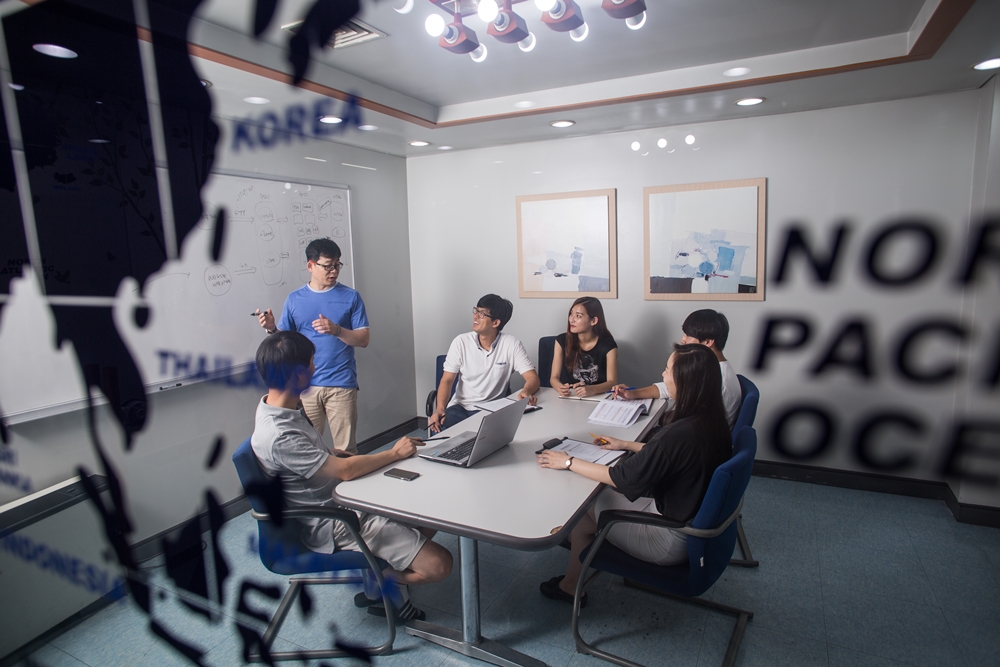 Sahmyook University Admission Requirements
Chuong Trinh
Registration conditions
Korean Language (1 year)

No entrance exam required.
TOPIK certificate is not required.
Have graduated from high school or are about to graduate (with a provisional graduation certificate).
High school education from 6.5 or more.

Undergraduate (4-5 years)

No entrance exam required.
Graduated from high school no more than 6 years.
High school education 6.5 or higher.
TOPIK 3 or higher or TOEFL 550 / CBT 210 / IBT 80 / IELT 5.5 / TEPS 550 or higher.
Sahmyook University Korean Language Program
The Language Institute of Sahmyook University offers Korean language courses for foreigners who want to learn Korean as well as learn about its culture. In addition, this year-long course is also a premise for international students to transfer to university.
The training course is opened 4 terms per year in March, June, September and December like other universities in Korea. Sahmyook School has a variety of scholarships and provides dormitories for students studying Korean.
In class

Study time: Monday - Friday, 2 weeks/term ~ 6 hours
Levels 1 to 6. Full listening, speaking, reading and writing. Focus on communication training,

Extra class

TOPIK exam preparation,
Culture class: calligraphy, Taekwondo, pronunciation, listening to daily conversations, writing practice, etc.

Experience class
Each term has cultural experience activities: Visiting and learning about traditional culture with Korean classmates and classmates.
Tuition

Admission fee: 100.000 KRW (non-refundable)
Tuition: KRW 6.000.000/year (1.500.000 KRW/semester)
Insurance fee: 110.000 KRW/year
Korean language learning route
Class
Level
Content achieved
1
Primary
Can create sentences using 800 basic vocabulary and grammar for beginners.
2
Can use 1.500-2.000 words to understand and express passages related to topics close to life.
3
Intermediate
There is no difficulty in using language functions needed in everyday life.
4
Can understand and express social and abstract topics fluently
5
High-class
To be able to express the language functions necessary for studying and working in the professional field to a certain extent.
6
Be able to express fluently and perfectly the language functions necessary for studying and working in the professional field.
Scholarships for Korean language program
Diligence Scholarship
| Value | Condition |
| --- | --- |
| 50.000 KRW | Attendance rate: 100% |
Performance Scholarship
Species
Value
Condition
1
125.000 KRW

Attendance rate: 90% or more
Academic score: 85% or more
There is a teacher's recommendation

2
100.000 KRW
3
80.000 KRW
Undergraduate Program of Sahmyook University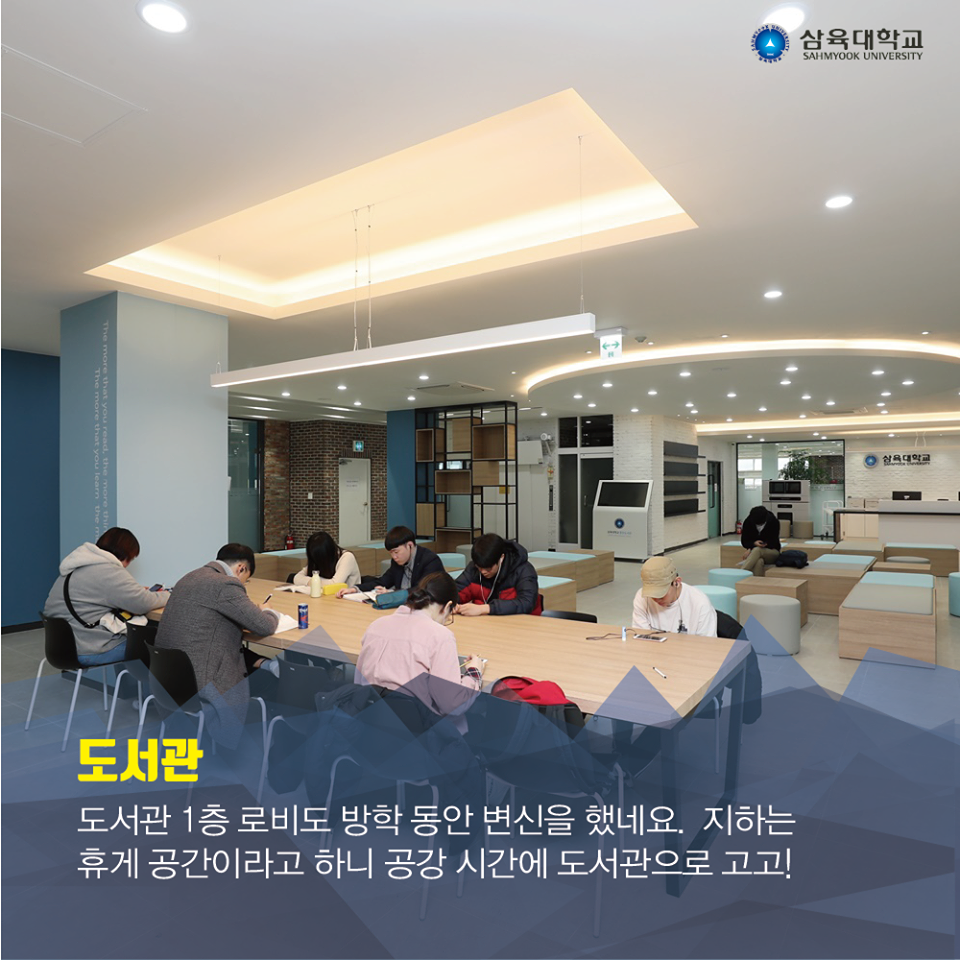 List of majors and tuition fees of Sahmyook University
Khoa
Specialized
Tuition (KRW/term)
Social science and humanities

Tiếng Anh
Chinese
Japanese
Business Administration
Information Management System
Preschool education
Korean Studies Global

3.418.000
Health Sciences and Social Welfare

Nursing
Physiotherapists
RN – BSN . Course
Food and Nutrition
Welfare
Medical Management
Psychological Counseling
Entertainment and Sports

3.951.000
Science and technology

Chemistry and Life Sciences
Resources and Animal Life
Environmental Design and Gardening

4.456.000
Culture and Arts

Architecture
Art and Design
Music

4.172.000
Pharmacy
4.100.000
Future Convergence

Mechatronic Engineering
The Art of Information Technology Convergence

4.172.000
Theology
3.418.000
In addition, you must pay an admission fee of KRW 450.000 and a student union fee of KRW 15.000.
Scholarships for Undergraduate Programs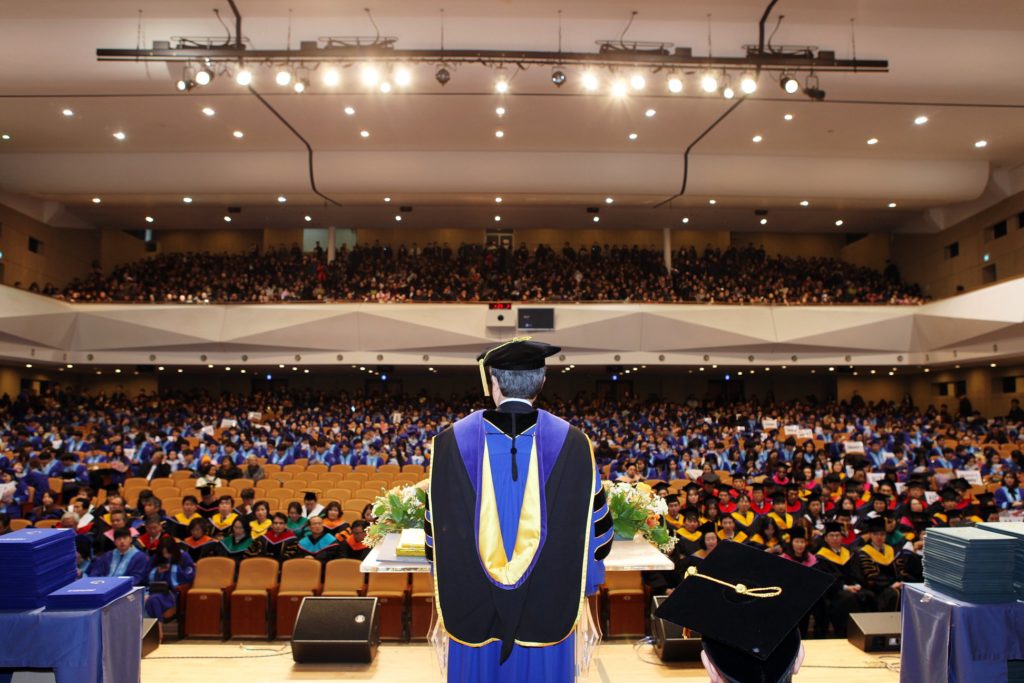 For the first semester
TOPIK merit-based scholarships:

TOPIK 3: 30% tuition fee waiver
TOPIK 4: 50% tuition fee waiver
TOPIK 5: 100% tuition fee waiver

Korean Language Course Scholarship: International students who complete one year (four semesters) of a Korean language course at Sahmyook University receive a 30% discount on tuition fees.
For the next semesters
International Student Scholarship: are granted to students who meet the following criteria:

Neither parent is Korean
Pre-register with a GPA of 2.5 or higher
GPA from 4.0 and above: 60% tuition fee waiver
GPA of 3.5 or more: 45% tuition fee waiver
GPA of 3.0 or more: 35% tuition fee waiver
GPA of 2,5 or more: 25% tuition fee waiver

Excellent Korean Language Skills Scholarship: issued to students with S-TOPIK level 4 or higher

TOPIK 6 and GPA from 4.0 and above: 100% tuition fee waiver
TOPIK 5 and GPA from 3.5 and above: 80% tuition fee waiver
TOPIK 4 and GPA from 3.5 and above: 50% tuition fee waiver
Information about the dormitory of Sahmyook University
| Kind of room | Dormitory fee (1 semester) |
| --- | --- |
| Double room | 1.006.000 KRW |
| Triple room | 862.000 KRW |
| Quadruple room | 718.000 KRW |
Food voucher: 648.000 KRW (180 servings)
Each room is fully equipped with a desk and chair.
There is a restaurant, a disabled room, a lounge, a central gymnasium, a shared study room, a laundry room, a computer room, a chat room and a conference room.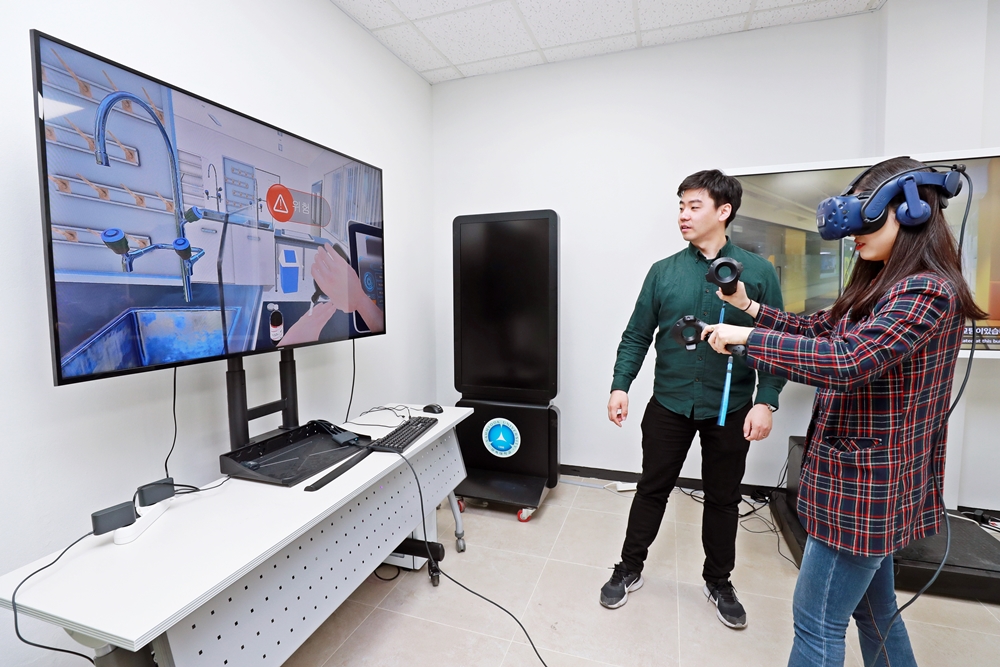 The dormitory of Sahmyook University is fully equipped with all amenities to fully serve the study and living activities of the students. Every floor is equipped with wifi.
Currently there are about 600 students residing in the dormitory. In particular, new students are the object of priority living here. On the basis of focusing on building and investing in modern facilities, Sahmyook is planning to expand the dormitory to a capacity of 15% of the total number of students (from 11%).
Sahmyook's dormitory is a good environment for you to expand your friendships through special events for male and female students. Moreover, students who live here with good attitude and behavior can be rewarded and given gifts by the dormitory management.
Interim
So Netviet has reviewed the main information you need to know about Sahmyook University: study abroad conditions, Korean language programs, universities, dormitories, scholarships, etc.
If you want to attend this school, quickly fill in the registration form below or contact the hotline 0962.328.328 to become a student of Sahmyook school with Netviet!
Related fields