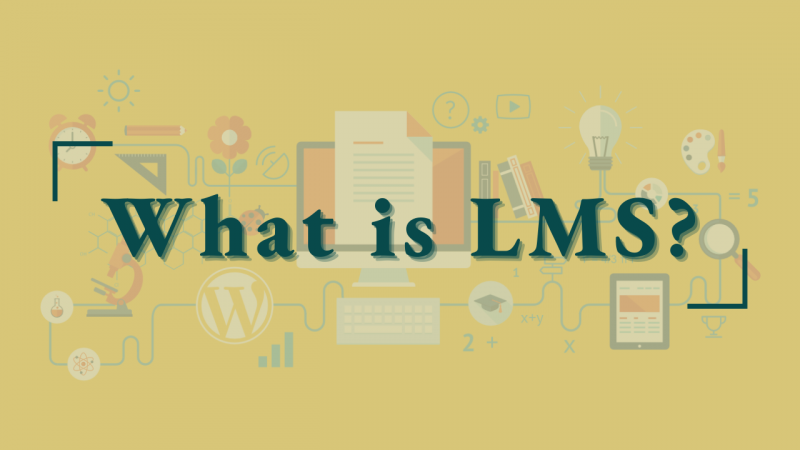 Organizational leaders have realized that to maintain a better, more productive workforce, employee training must be ongoing. In recent years, LMS gradually become the first choice to achieve this goal. So What is LMS?? What features does LMS have?
1. What is LMS?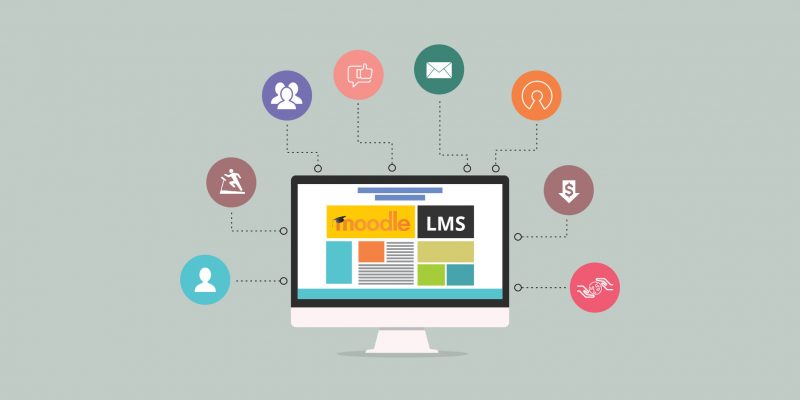 LMS (Learning Management System), also known as learning management system, is a piece of software specifically designed to create, deliver, and manage the delivery of educational content. The LMS can be hosted as a standalone product on the company's servers, or it can be a cloud-based platform hosted by the software company.
To put it simply, think of a learning management system as a technology that can improve learning, make it faster, more efficient, cost-effective, and more importantly, trackable. .
Most LMS work inside a web browser, behind a secure login process. This allows all students and instructors to easily access courses on the go, while administrators and leaders can monitor student progress and make adjustments accordingly. fit.
2. Benefits of using LMS
To truly reap the benefits of a learning management system, you should be aware of your organizational needs and take advantage of LMS free trials, understanding LMS pricing and functionality. also very important. Here are some of the benefits of a learning management system: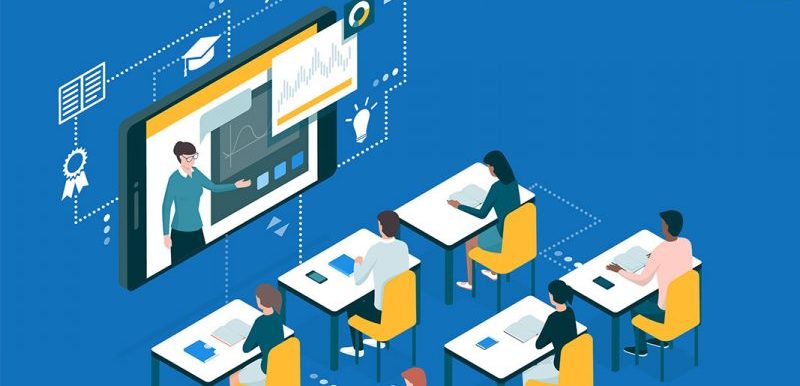 2.1. Easy administration
The LMS works effectively as an information system that manages teacher-led courses, online and blended learning, and tracks student progress. By providing appropriate management solutions such as generating reports, scheduling courses, the learning management system enhances the overall value of the training program, helping managers and students access the course. learn an easier way.
2.2. Creating learning conditions
With LMS, students progress through a learning path or course, completing modules or individual lessons. Students may be asked to regularly submit a reflective diary, describing what they have learned and reflecting on the impact their learning has had on their career.
2.3. 24/7 remote access
The Learning Management System is an interface that gives administrators, instructors, and students access to courses and resources 24 hours a day, 7 days a week. Students or staff have 24/7 access to over 300 courses and can view them at any time and from any device.
2.4. Provide consistent learning resources
Physical presence is not required for courses retrieved from the learning management system, and the learning process is more than simply logging into the software or uploading relevant courses.
With the help of AR/VR integrated into the learning management system, educators can create realistic environments that simulate real-life situations to help learners relate to the topic clearly. clearer. This gives educators the opportunity to track their performance mentally, physically, and emotionally.
2.5. Monitoring and reporting
The LMS helps track and evaluate information so that learning and development goals can be determined. For example, you can generate a report depending on your surveys, if any set or course generates low scores, educators can contact previous online learners by an open-response survey to find out why.
3. Features of LMS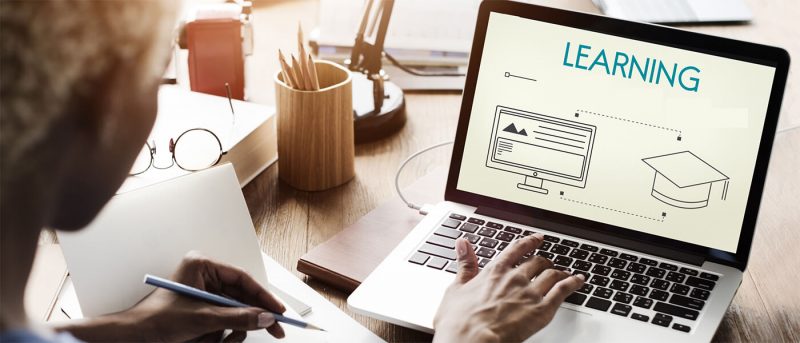 To achieve a better return on investment through an LMS, businesses should ensure that the features of their chosen learning management system are in sync with their business needs. In addition to teleworking and providing smart scheduling tools, you should consider the following features when choosing an LMS.
3.1. Gamification feature
Gamification among any company's eLearning programs will increase engagement by 60%, boosting learner motivation. By including games in training courses, educators can encourage and promote healthy competition for better interaction.
This also makes learners feel more interested and involved in the learning process. It also promotes teamwork and encourages learners to retain knowledge and feel more engaged with the learning material.
3.2. Monitoring and reporting
This module assesses student progress and gives immediate feedback to learners. With tracking of courses and assignments, learners can collect analyzed reports based on their answering skills and participation in the test. Additionally, the report collects data from tracking learner progress to monitoring the organization's overall learning graph.
3.3. Virtual classroom
Virtual classrooms allow learners and instructors to participate in distance learning sessions and establish a collaborative learning process. Virtual classrooms not only give educators access to a broader student base, but also allow learners and instructors to connect and interact with each other like in the real world.
In layman's terms, these are webinars integrated into the learning management system, and instructors can schedule lessons without leaving the learning management system.
3.4. Set up a suitable learning path

With a learning management system, companies or organizations can create tailored learning paths to guide students and control the completion of training activities/modules in the order in which they learn. design.
3.5. Extended or multi-tenant Enterprise functionality
It provides an architecture in which companies can share learning management systems in multiple branches to store their data in the same common place. While everyone shares the architecture, it is divided so that each company has its own designated area to store data.
3.6. Integrated learning
Companies can use blended learning in the workplace to design learning that is not simply one-way. Learning operations can be an idle mix of synchronous and asynchronous learning. It also gives learners the opportunity to access their learning content whenever they choose and at their own pace.
3.7. API SCORM TINCAN
The SCORM standard helps e-learning authoring tools and content to communicate with learning management systems. It allows the tools in the LMS to format e-learning content in a way that is shareable across the entire platform.
With SCORM, content can be created once and used in a variety of systems and situations without change, and can be distributed within and between organizations, faster and more powerfully. .
3.8. Multi language
With institutions across the globe adopting e-learning to achieve their learning goals, it can be easily adapted as it can be used in several languages ​​to suit the user's language. .
4. LMS . selection criteria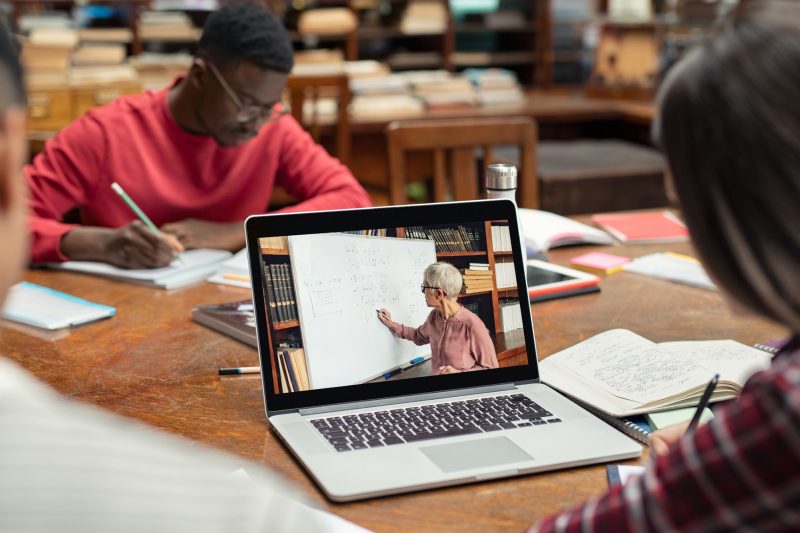 Now that you have an overview of what an LMS is and the benefits and features it offers, it's important to understand how to choose the best LMS for your organizational purposes. Here are some criteria when choosing an LMS:
4.1. Friendly interface, easy to reach
A major issue that can make or break a learning management system is when there is an accessibility issue for users. The login process should be simple and secure. The home screen should be intuitive and include the information the user needs to start completing the courses.
Additionally, tools like AI and chatbots can allow learners to search and find new course recommendations that match their interests. This is especially important when working with younger people or multigenerational learners who may not be familiar with the latest formats.
The font and layout of the content should have a user-friendly design, and all text needs to be translated into other languages.
4.2. Adaptability
Today, students need to be able to learn on the go. Thus, a multi-device LMS can ensure that learners can access their courses and pick up where they left off at any time that suits them.
With the majority of the population accessing the Internet via mobile devices today worldwide, the LMS you choose should be able to work well across a variety of operating systems, browsers, and screen sizes.
4.3. Secure data management
When an organization wants to develop and manage courses, a secure LMS platform is a must. Course data is not only proprietary in nature, but the information of all users needs to be protected.
Choose only one LMS with a single sign-on (SSO) process and maintain the information behind the extra layers of security associated with user privileges. This is especially important when using a cloud-based server to store data.
4.4. Support feedback and guidance
Before deciding on the best LMS for your organization, consider that there will be times when direct customer support will be required. This usually happens during the deployment and integration stages, but it can arise at any time.
New users will also need access to tutorials on how to use the learning management product. Ask about after-hours support for people who may be using it in other time zones.
It can be seen that LMS is gradually becoming an important part of the continuous development of society. It will not be surprising that in the near future, LMS will appear in many other fields, not just confined to a few areas such as education and economics.
Related news