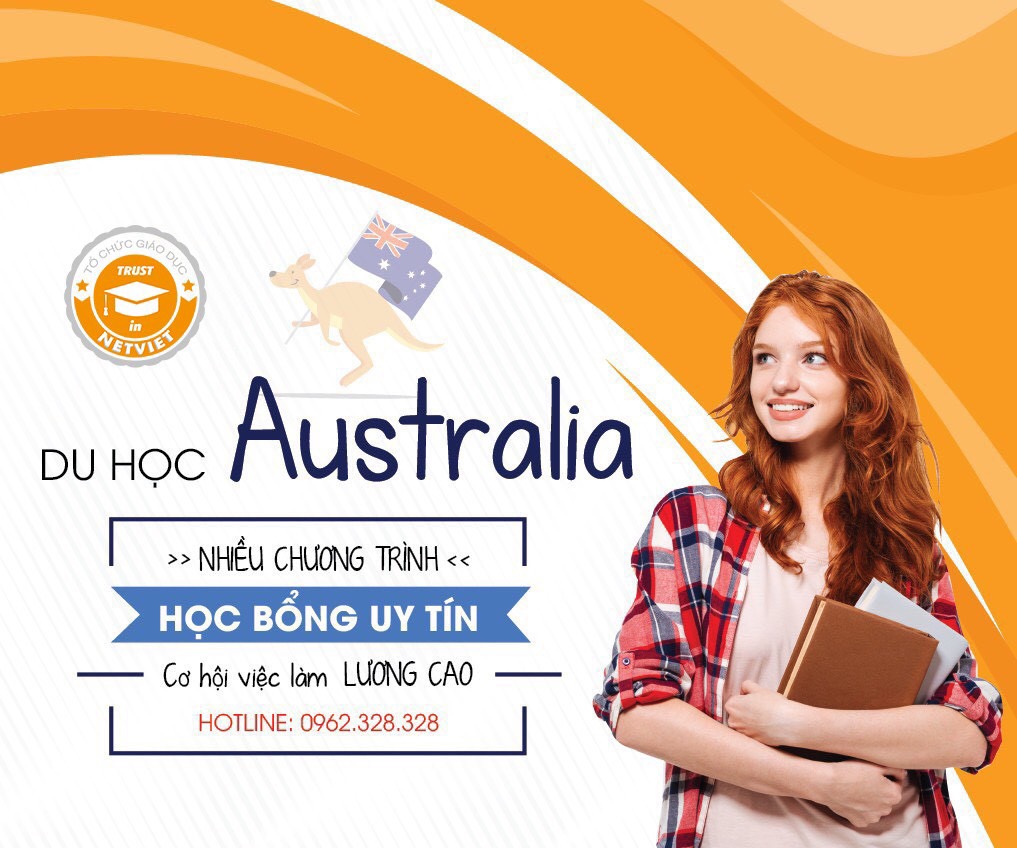 Study in Australia – One of the most advanced education in the world
For many generations, Australia has not only been known as an ideal living environment for people, but this country is also famous for its modern, quality and most advanced education system in the world.
Referring to Australia, people not only think of fresh nature. Friendly people and a thriving economy. It is also known for its high-quality education that everyone wants to experience.



Therefore, more and more students from all over the world choose to study in Australia to improve their knowledge and improve their skills. So, what are the characteristics of Australian education, why should you study in Australia? What you need to know to study in Australia as well as experience when studying here.. All will be mentioned in the article below.

Overview of the education system in Australia
In recent years, studying in Australia has become a trend and a dream of many young people in Vietnam in particular and the world in general. The education system in Australia is ranked 7th in the top of the best training countries in the world. Even Australia's higher education is more appreciated than many developed countries such as Japan, Germany, Singapore...
Australia focuses on training professional skills, creating practical opportunities for learners to gain experience right from the time they are still in the classroom, not just learning theory. The Australian education system has more than 1200 training institutions and offers a wide variety of courses up to 22.000 to help international students choose their favorite subject.
Not only providing multi-level training programs from primary school, high school to university, learners can also choose VET vocational training program. In particular, Australia is a country that always pays attention to the quality of education and training as well as ensuring the rights of international students.
In Australia, the academic year will start in February for high school students and March for university and vocational students. High schools will be divided into 2 or 3 semesters while undergraduate and vocational programs are usually only 3 semesters per year.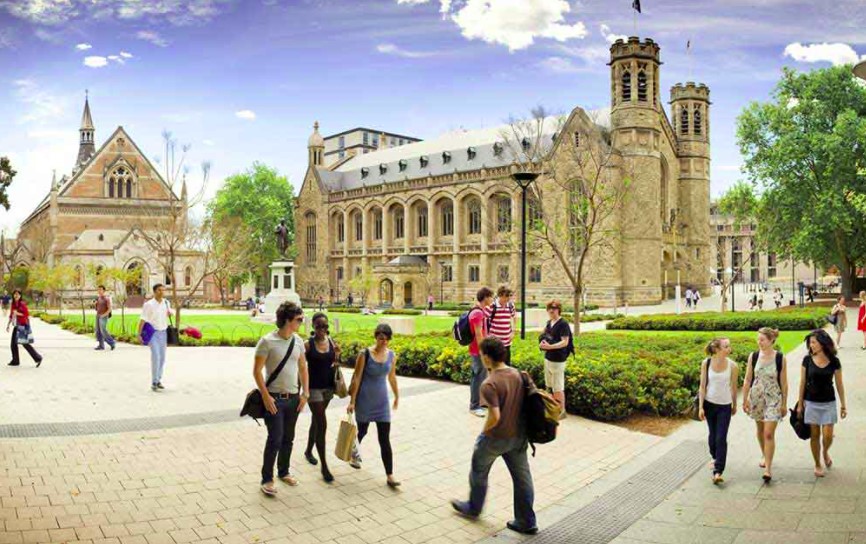 What's different about studying in Australia?
Between each term, learners will have 2 to 4 weeks of rest before starting the next semester. In Australia, English is very popular and most will be the main language used in teaching.
The difference of the Australian education system compared to other countries is the Australian National Qualifications Framework (AQF). AQF is built with 10 levels with the aim to make it easy for learners to move from one level of study to another, provided you meet the entry criteria.
What majors can international students study in Australia?
Hospitality and tourism industry
Especially for Vietnamese students, this can be said to be the most potential field of study because the restaurant and hotel business is becoming extremely developed in our country.
Australia is a member of the World Restaurant Association IHA, so international students can have the opportunity to practice in professional, world-class environments. Moreover, when studying abroad, students will be created an environment to improve their English ability. If you are excellent, you can completely become an official employee of major hotel groups in Australia.
Nursing
By studying the subject, international students will experience a modern training environment. Adequate facilities and teaching methods associated with practical experience. During your studies, you will be interwoven between acquiring theory and practicing them at major hospitals.
Especially if you come to Australia to study this industry, the job opportunities will be very high. Because currently, there is a serious shortage of human resources in the nursing industry here, especially those with a degree in nursing.
Accounting and finance industry
It can be said that Australia is one of the top four countries in the field of accounting and finance training. This is also the field of study that many Vietnamese students choose when studying in Australia. Students will have the opportunity to be exposed to the real working environment of the most professional accounting corporations in Australia.
Information technology industry
Referring to Australian education, it is impossible not to mention the strong development of the information technology industry. International students can choose from a variety of majors such as software, computer systems, hardware, game design, network security management, etc.
Be exposed to the world's leading modern and advanced technologies. Learners will have the opportunity to develop their abilities. Moreover, you can completely find a job related to the major in Australia with an extremely attractive salary.
Compulsory conditions to study in Australia
– International students must be accepted to study at at least one Australian school: You must first thoroughly research the profession and school you are interested in to apply for admission.
- International students must ensure their financial ability: For students studying abroad on a self-sufficient basis, the proof of financial capacity will largely determine whether your application will be accepted to study in Australia or not. You need to submit proof of financial capacity at the same time as your visa application.
However, if you are applying for a bachelor's, master's or doctoral degree at participating schools "Streamline Visa Processing", proof of financial ability is not required.
– International students must reach the age of being accepted to study in Australia: Students under 18 years old are not allowed to study in Australia unless accompanied by a parent or guardian or your Australian school provides proof of accommodation as well as social welfare regimes.
– International students must meet English requirements if they are studying in college, university and graduate programs.
International students must meet the following academic requirements: If you are taking a pre-university course, you must complete the 11th grade program in Vietnam. If you are studying at university, you must have an Australian high school certificate (grade 12) or equivalent certificate. If you're pursuing a graduate program, you'll need work experience or research competence.
– International students need to have some international certificates such as IELTS, TOEFL… to demonstrate their English proficiency.

What do international students need to prepare to prove their finances to study in Australia?
Documents proving your financial resources to study in Australia include 2 parts:
– Proof of the amount of money to be prepared when studying abroad and the accumulated origin of that money.
– Bank student loan documents (proof of money to study abroad): To get this set of documents, you must prove your ability to repay the loan to the bank.
Some banks that provide student loan services are: ANZ, ACB, Sacombank, Techcombank...
Besides, you need to prepare some essential documents for financial proof such as:
- Certificate of relationship between the financial sponsor and the international student.
– Letter of commitment to financial support from the sponsor.
– Passbook, real estate ownership papers (if any)
- Statement of salary, labor contract (if any)...
How much does it cost to study in Australia?
Tuition fees include
– With English course: About AUD $300-$400/week.
– For high school program: About AUD $8.000-$14.000/school year (4 terms/year).
– For college programs: About AUD $10.000-$18.000/year.
– For undergraduate programs: AUD $17.000-$30.000/year.
Housing costs
– If you rent a house, the price ranges from 300-1.300 AUD/month.
– If you stay in a dormitory, the price ranges from 320-1.000 AUD/month.
– If you rent a house, the cost ranges from 350-500 AUD/month.
Why should you study in Australia?
– First of all, Australia is a country with very good training quality and is internationally recognized. The Australian government is always interested in adjusting the university program each year to train students in the best way. Australia is home to many of the world's most successful scientists. Moreover, the teaching method here is extremely practical, encouraging students to learn independently, actively and creatively.
– Visa application policy in Australia is very convenient: For those who study abroad in priority, it is not necessary to have an IELTS certificate and a document to prove financial capacity.
– Study programs in Australia are diverse with many specialties and especially during the internship, you still get paid.
- International students do not need to take an entrance exam, but only consider them based on records. Moreover, the educational levels are also equivalent to the training programs in Vietnam.
Besides, the climate and environment in Australia are quite similar to Vietnam. Therefore, this is the perfect choice for Vietnamese international students when deciding to pursue an intellectual path here.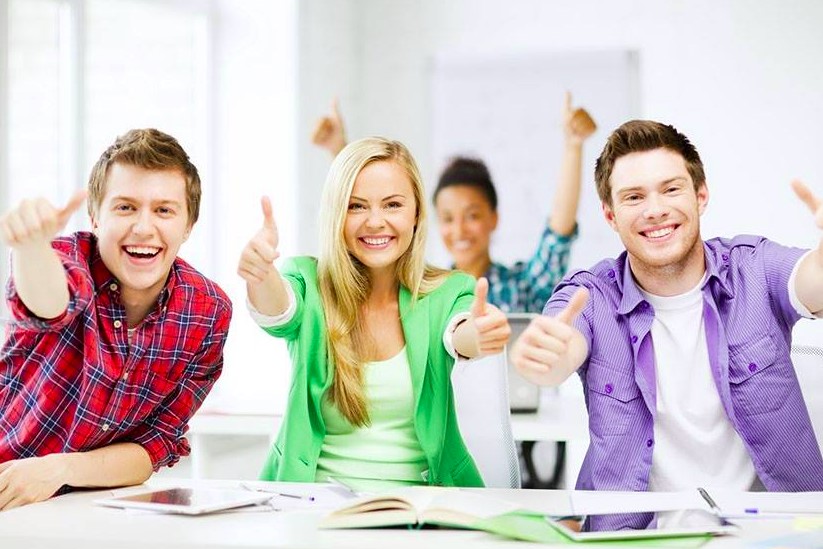 Reasons to choose Australia to study abroad
Australia is one of the countries with a high level of security. The number of crimes here every year is negligible.
– International students living in Australia have the opportunity to work part-time with a relatively high salary. As long as you are over 18 years old, you will be able to work up to 40 hours in 2 weeks and full time during vacations.
– In particular, Australia always has many support policies for international students. The Australian government allows international students to bring their dependents (young children…) to live there, as long as the visa is valid. Besides, your relatives can also come to Australia to visit you for a period of 14 to 21 days with just a few simple procedures.
– Australia has a favorable geographical position compared to Vietnam: If you go from Noi Bai airport to Sydney city, it will only take about 13 hours.
– International students completely have the opportunity to settle and work in Australia after finishing the training period. As long as you work for 2 years in Australia, the government will issue a permanent residence card here.
Revealing some experiences when studying in Australia
– First, to live well here, you need to continuously improve your English skills. Because in everyday life, living and studying in Australia will mainly use English. Therefore, if you do not have a good foreign language, you will be prone to culture shock.
– Expanding relationships with international friends, especially fellow countrymen. Because in a new environment, having many good relationships will help you feel less lost and get help when in trouble.
– International students should work part-time to get used to the new environment, improve their communication skills with foreigners and earn extra income to cover their lives. There are many things you can do such as kitchen assistant, cashier, wait staff….However, you still have to focus on studying, balance between study and work.
– Take advantage of sales to buy cheap goods: To ensure financial ability during study abroad, you should find cheap stores to buy discounted items. In Australia at the weekend there are often many promotions. So quickly grasp the information and take advantage of the opportunity to buy cheap things!
– Try to study to hunt for scholarships: Because in Australia there are many scholarships for international students: study promotion scholarships, government scholarships… So please follow information about scholarships on social networking sites. access to information as quickly as possible.
Summary
It can be said that studying abroad in any country has many difficulties and studying in Australia is no exception. So if you intend to study abroad, Australia is a very right choice. Besides, before going to study in Australia, you need to find out very carefully information about life and living experiences here to have the most memorable years of studying abroad!
Related news