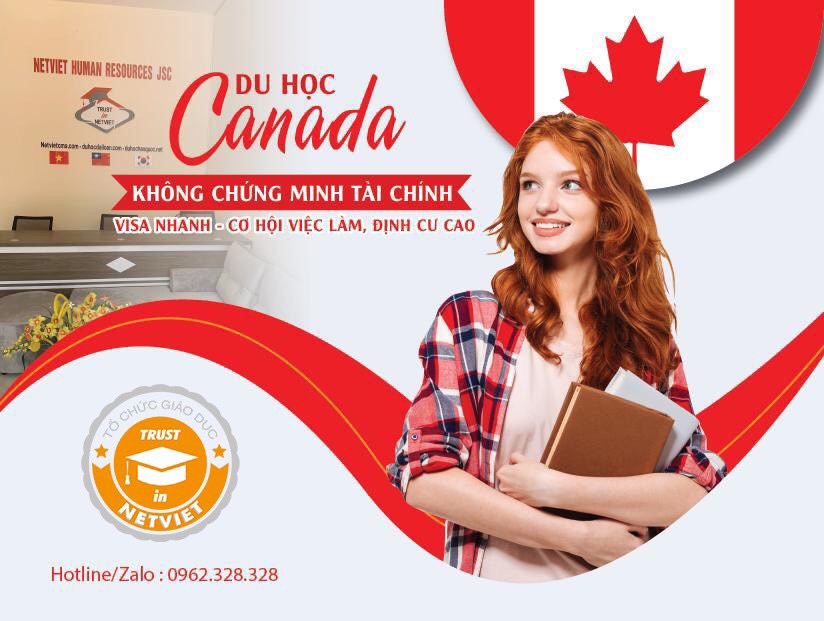 Study in Canada This is a topic of increasing interest to many people because this country has a quality education and a modern and civilized life. Studying in Canada, you not only have access to the top education system in the world, but also have the opportunity to visit and admire the beautiful natural scenery here.
Study in Canada need? How much does it cost to study in Canada? How to prove financial study abroad? All will be in our study abroad guide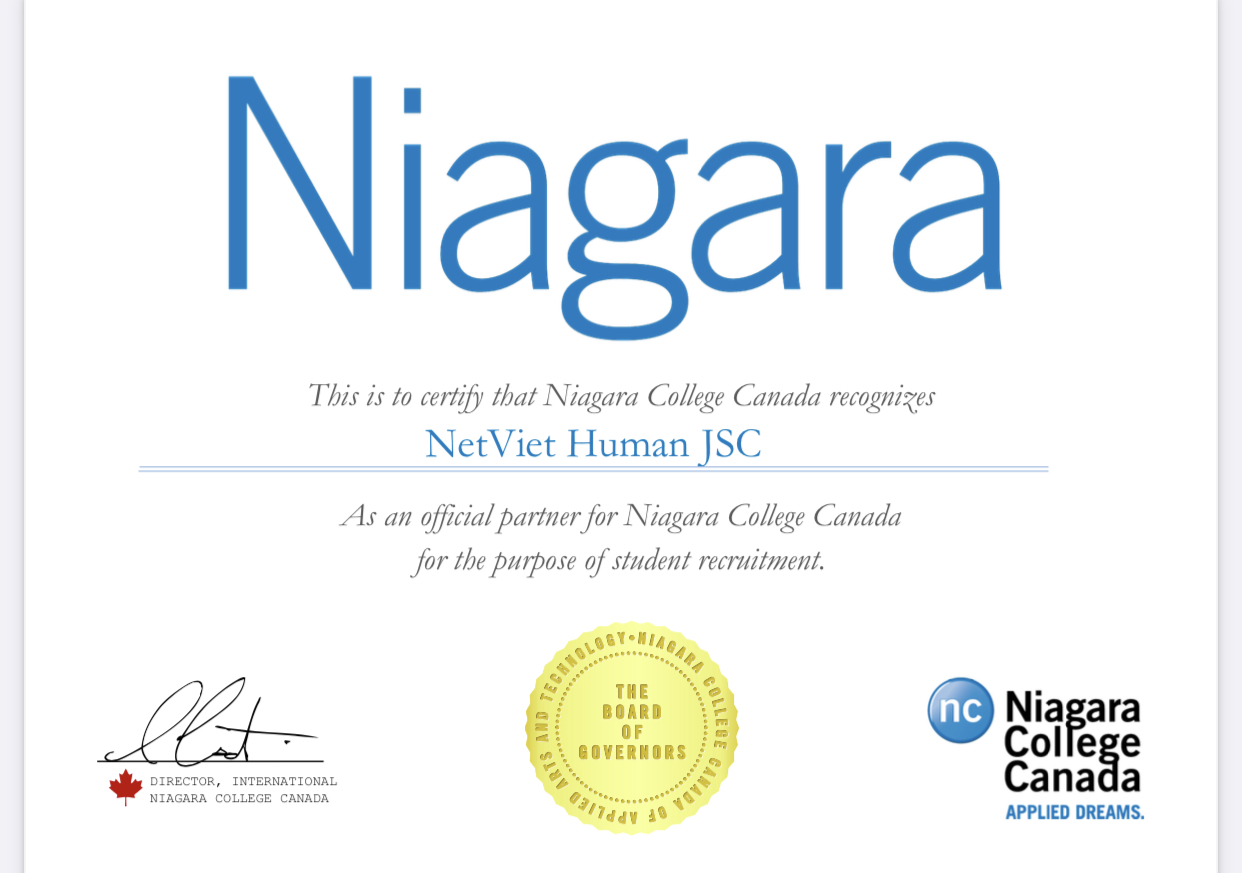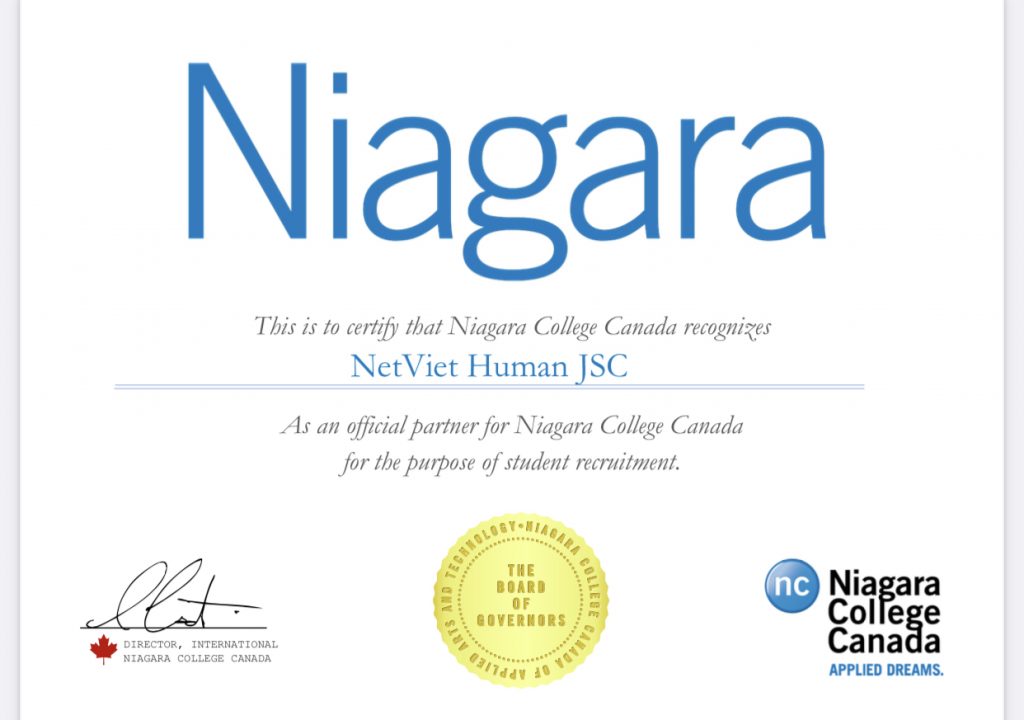 Overview of studying in Canada
About Canada
Studying in Canada is not only an ideal place to study abroad. Canada is also known as the second largest country in the world after Russia. The territory of this country extends from the Atlantic Ocean to the Pacific Ocean, bordering the Arctic Ocean. A large portion of Canada's border still borders the United States. This is the longest undefended border in the world.
The culture of the country of maple leaves has a mixture of British, French and North American cultures. Canada is known as a safe and peaceful country. The maple tree is a distinctive symbol of Canada, the red maple leaf symbolizes the strength, culture and long history of this land.
Canada is also one of the top developed countries in the world. The average income of people ranks 8th globally. Canada's Human Development Index also ranks 11th in the world. This country has always been at the forefront of international comparative indicators such as education, government transparency, freedom and democracy, economy, quality of life, etc. Some highlights of the country of maple leaves Red can include:
In 2020, this country ranks 2nd in the top of the best countries in the world.
Canada scores 10 out of 10 for quality of life and often leads the world in this category.
Canada's health system also achieved a perfect score of 10. Meanwhile, the education system was at an impressive level with 9.8 points.
Canadian education
Like many other countries, the Canadian education system is hierarchical. The entire system is overseen by the federal government. However, a special feature of the Canadian education system is that each territory in this country is free to develop educational mechanisms and regulations for each province.
That is also the reason why this country does not have a uniform education system, but there are differences between provinces. However, the quality of education throughout the country is guaranteed and maintained at a fairly high level. Therefore, studying in Canada is really an ideal choice for many international students.
Canada's high school, college and university education system includes many different types of schools:
High school
Studying in high school in Canada Studying in high school at UMC Toronto Canada is one of the top choices for Vietnamese students. The cost of a 3-year study abroad package including tuition, accommodation and accommodation is about 3 million, which is very suitable. well suited. Contact Netviet Edu now to register.
Upper Madison College (UMC High School) Toronto
Pattison High School Vancouver
Hamilton Wentworth District School Board Toronto
Urban International School UIS – Toronto

College
University College
Community College
Technical Institute/Career College,…
The diversity of types of colleges comes from the requirements of society. Colleges have more practical training programs than universities. Types of colleges focus on vocational training according to the needs of the market. College duration is also shorter than university, only 1-3 years. Create conditions for students to enter the labor market early.
Besides, colleges in Canada are mostly associated with reputable universities to offer pathway courses. This is a training program exclusively for students who have not met the direct admission requirements of universities. Under this program, usually the first 2 years of college will be equivalent to the first time of university. After completing the transfer process, you can continue to university from the 3rd year onwards.
University
The land of maple leaves has many prestigious and top quality universities in the world. Therefore, Canadian education is always appreciated. When studying in Canada, the degree you receive is valid for use around the world. Employers from different labor markets also favor graduates from Canadian universities. The public school system in Canada is much more popular than private schools. Therefore, the quality and reputation of the universities here are guaranteed so that you can feel secure to study in Canada.
Studying in Canada attracts thousands of international students each year not only because of its outstanding quality but also because of its diversity of disciplines. Students can absolutely find their favorite major in this country.
At the same time, this is also an opportunity for you to learn the most advanced disciplines of the times such as: gene technology, nanotechnology, software design, game programming, application programming... level, you can choose the right training program for you such as University, Master, Doctorate (Doctoral, Ph.D), diploma, certificate, ...
Like other countries in the world, the academic year in Canada usually starts in September. However, most universities and colleges here have up to 9 intakes in a year. The periods fall in January, May and September, respectively.
Most schools in Canada use the application form, not the entrance exam. Due to being a country with 2 main languages, English and French. Therefore, Canadian universities often offer English language programs (ESL or English as Second Language) and French schools/programs (FSL or French as Second Language).
Why Canada is the ideal place to study
If you are still wondering if Canada is the ideal study abroad destination, find the answer for yourself by going through a few reasons why you should study in Canada!
Top education in the world
Canada is famous worldwide for its top quality and advanced education system. This country is in the top 3 of the best education in the world. Meanwhile, many Canadian universities are in the TOP 1% of the world's top universities according to prestigious rankings such as QS or THE, etc.
Canada is one of the most preferred and chosen countries by students as a study abroad destination. According to statistics, in 2019 there were 642.000 international students studying here.
The training program is highly applied, students learn theory combined with practice. In parallel, there are diverse internship opportunities (Co-op/Work placement, Practicum, Internship...).
High quality of life
Canada is one of the safest countries in the world. The scenery of this country is very peaceful, poetic, civilized society with unique cultural beauties. Canadians are also very friendly, with a high standard of living. These are all factors that contribute to creating an ideal living and learning space for students.
Besides, Canada has a very developed public transport system. International students in Canada can easily move from one city to another by public transport quickly and conveniently.
The health system of this country is also the pride of the people of the country of maple leaves. Studying in Canada, students can study with peace of mind thanks to the guaranteed quality of life and health.
Reasonable study fee
It can be said that the cost of studying in Canada is much more affordable than in other English-speaking countries. Besides, if you study at public schools, the cost of studying is much less because these schools are funded by the Government.
In addition, students can both study and work part-time to increase their income and help cover part of the costs. Study encouragement scholarships are also granted continuously and regularly to help students have the opportunity to study and research.
Studying abroad is easy with Visa Exemption from SDS
As one of the few countries with a visa exemption policy for SDS financial proof. Canada increasingly attracts international students because of this effective policy. Students have the opportunity to study in Canada with simplified financial verification procedures. The processing time is also shortened and the chances of getting a Canadian student visa are also higher.
It can be said that the SDS visa exemption policy is a program that helps international students and their families save a lot of time, effort and money when they intend to study abroad here.
Employment opportunities, settlement
Job opportunities and settlement after graduation is also one of the attractive points of studying in Canada. This policy is intended to retain qualified foreign workers to stay and work in Canada.
With degrees from Canadian universities plus English skills, students have many opportunities to become citizens of the land of red maple leaves. According to statistics, in 2019, there were 54.000 graduates who successfully applied to immigrate to Canada.
Procedures to study in Canada
Conditions for studying abroad
When intending to study in Canada, surely many students are interested in study abroad conditions. The following are the basic conditions.
Secondary Education Program: students between the ages of 12 and 19, must include transcripts
College Education Program: applicants must have graduated from high school and provide a diploma.
Undergraduate program: applicants must have graduated from high school and provide a diploma.
Master's program: applicants must have graduated from a university.
Applicants must have proficiency in English or French.
In Canada, English and French are the main languages ​​spoken by many people. Training programs for international students are also taught in these languages. Programs in English are offered in most provinces in Canada. Meanwhile, French programs are often available in the Quebec region.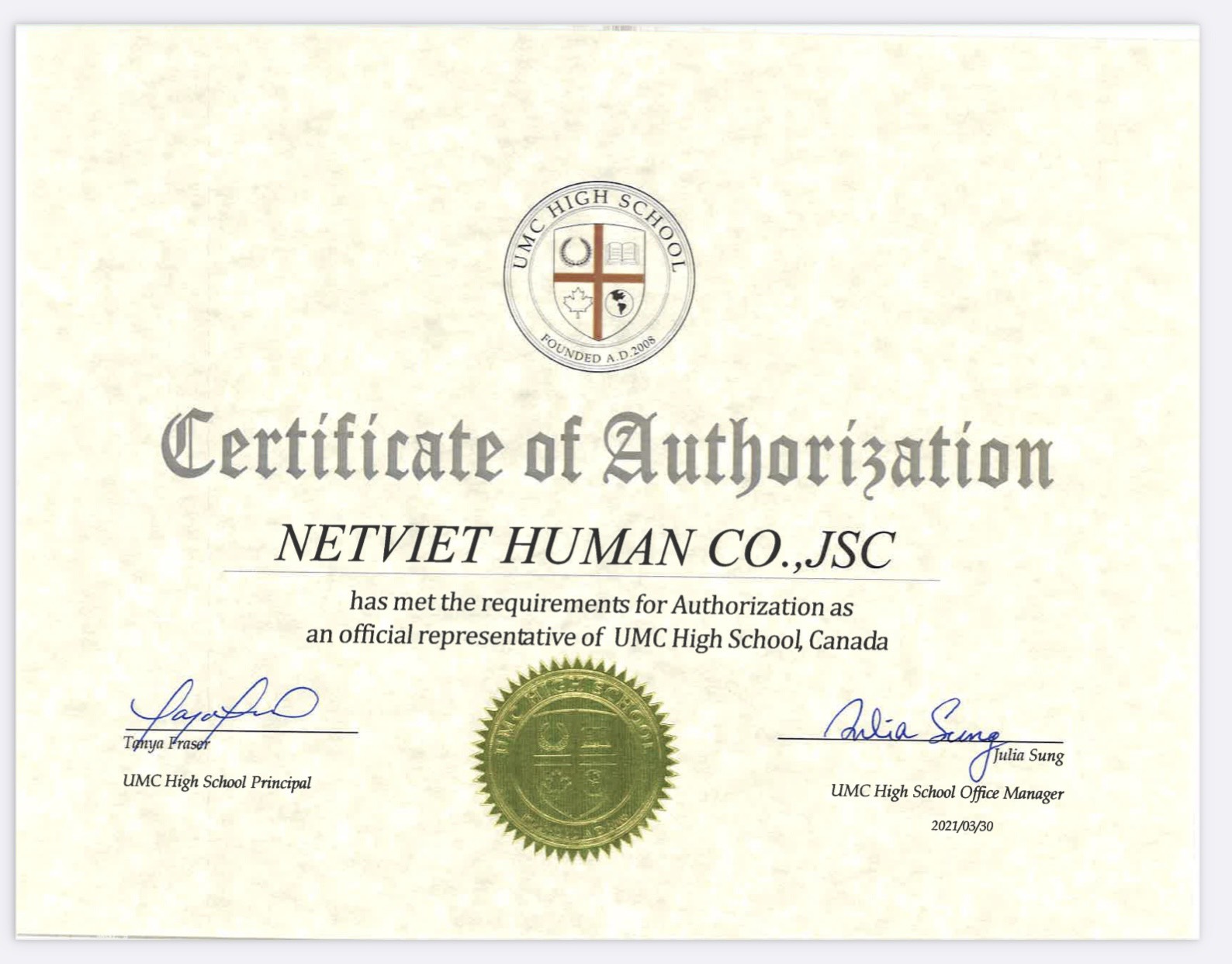 Visa procedures
To be able to study in Canada, the first step you need to do is apply for a student visa. The Canada student visa application package includes the following documents:
Letter of acceptance from a school in Canada
Regardless of whether you study in Canada at any level or at any school, you must submit an application for admission and be approved by the school. After completing the procedure, the school will send you an acceptance letter. This is one of the important documents of the student visa application here.
Passport
Valid and valid passport. Also, the passport must allow you to be able to return to the country that issued it.
Demonstrate financial
These are important documents that greatly affect the ability to successfully apply for a Canadian student visa. You need to prove that you have enough money to support studying and living in Canada during your study abroad period. Financial documents are usually:
Bank account in Canada in your name (if the money has been transferred to Canada).
Student/educational loan voucher from a financial institution.
Your bank account statements within four months.
Invoice/document of payment of tuition fees and accommodation.
Letter from your sponsor.
Proof of a Canadian-funded scholarship or educational program.
Explanatory letter
A cover letter is a document that states your purpose and plan to study in Canada. The explanation letter has the role of helping the staff of the Canadian Embassy or Consulate understand your purpose and profile. Therefore, prepare a detailed, clear and complete explanation letter.
Profile Study
The Canadian student visa application includes the following documents:
Documents proving your financial capacity, ensuring you are eligible to study in Canada (passbook, assets, proof of sponsor's income)
A specific, clear and detailed study plan for the Embassy or Consulate staff to understand the purpose of your study in Canada.
Personal records, do not violate domestic and foreign laws
Health check, no infectious diseases affecting the community.
Currently, Canada is applying the SDS Priority Visa program without financial proof for students who have graduated from high school. As long as you have a minimum IELTS score of 6.0 in all 4 skills, you are eligible to apply for a Visa under the program. With the SDS Priority Visa, international students do not need to prove their finances, instead, a certificate of investment guaranteed GIC and 1 year tuition fee payment.
Cost of studying in Canada
When intending to study in Canada, surely parents and students are concerned about the cost issue. So how much does it cost to study here? How much is the tuition fee of the schools?… To answer questions about costs, let's take a look at some of the basic expenses of an international student when studying in Canada.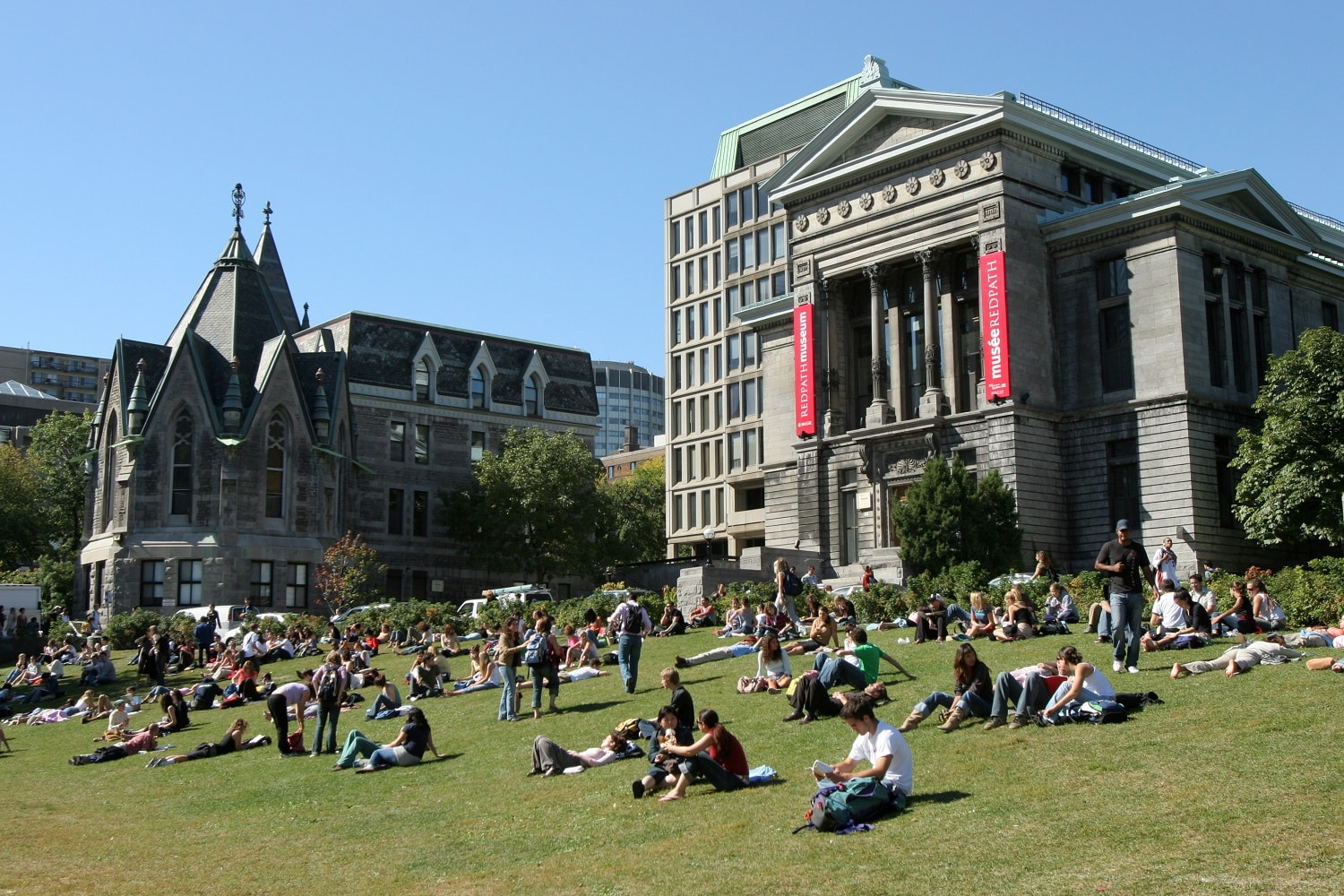 House
Housing costs are often the most expensive expenses for international students. Depending on the type of housing that students choose, this cost will be different. Normally, dormitory fees at Canadian universities are from 3.000 to 7.500 CAD/year. Meanwhile, if you stay at Homestay, the cost will be higher, about 4.800 - 9.600 CAD/year
If you rent a house outside, the cost is even higher. Rental prices also vary depending on the region and the area of ​​the rented house. In general, Canadian students often rent houses with prices ranging from 1.000 CAD to - 2.000 CAD/month.
Utility costs
Some other expenses in the daily life of international students such as electricity, gas, water, internet, etc. should also be considered when setting up a study abroad budget. The utility fee for each international student is about 210 CAD/month.
Eating
Normally, the cost of meals in Canada ranges from 150-350 CAD/month. However, this level of expenditure may vary depending on the needs and eating habits of each international student.
Travel expenses
When studying in Canada, you can use public transport to get around. The monthly fare for public transport is about 112 CAD/month. If you are a student, you will enjoy a more favorable price.
In general, the cost of studying in Canada will range from 28.000 - 35.000 CAD/year (equivalent to about 500 - 600 million VND).
What should study in Canada?
Choosing the right major when studying in Canada is very important and affects your whole study process in this country. Because the major will be associated with the job that you will do in the future. Canada is a country with strong training in many different professions. Here are some outstanding majors in the land of maple leaves for your reference.
Group of finance and business sectors: Financial management, accounting, auditing, business administration, human resource management, commerce, real estate.
Service industry group: tourism, hotel, restaurant
Health care, social welfare: nurses, nurses, psychologists, social workers, counselors; Medical technology.
Engineering: Construction, mining, mining, transportation, energy, petroleum, mechanical engineering.
Study abroad Netviet
Canada Study Abroad Consultant
Hotline: 0962.328.328
Ms. Thao: 0382.84.84.84
Phone : 02462.560.688
164 Khuat Duy Tien – Thanh Xuan – Hanoi
10th floor - 172 Le Thanh Ton, Ben Nghe, District 1, HCMC


Post ID: 101629108
Related news