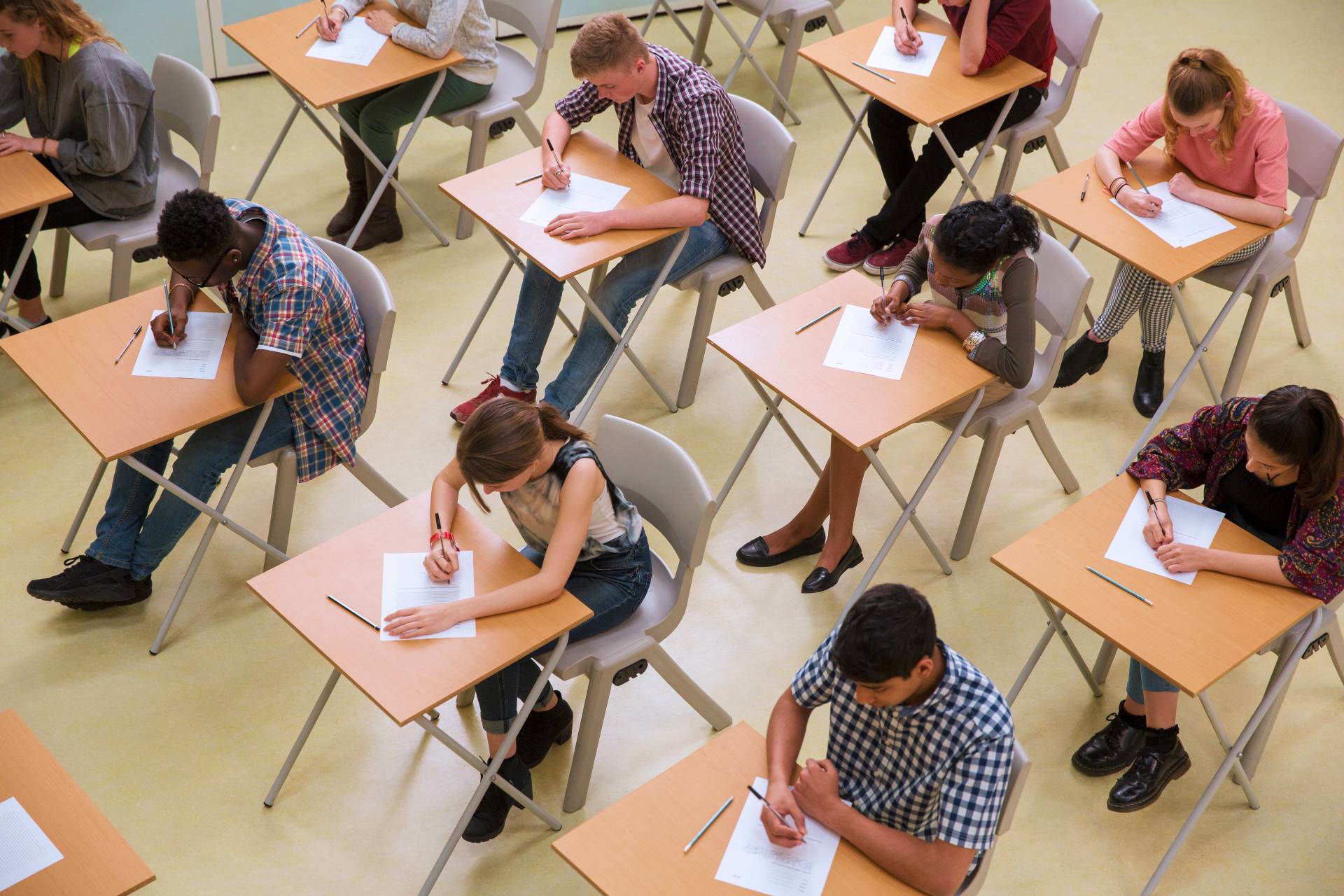 How good is your Korean? To be able to answer this question, you can register for the TOPIK exam.
In this article, Study abroad Netviet will tell you everything about TOPIK test centers in Vietnam, exam dates, fees, syllabus and benefits of TOPIK. TOPIK Korean certificate.
Knowing a foreign language brings a lot of new benefits and opportunities. From raising cultural awareness to landing a dream job, an exciting international outing to immigrating to a new country, the advantages of knowing an additional language are endless!
Korean is no exception. The benefits of knowing Korean are immense. Although Korean is not always the first choice among East Asian languages. But don't let this overshadow the huge benefits you will receive.
The Test of Proficiency in Korean - TOPIK for short - is designed for non-Koreans who want to certify their knowledge of the Korean language.
The exam is currently being held six times a year in its home country of Korea and three times a year in Vietnam. The TOPIK test measures your level of Korean through listening comprehension, writing and reading.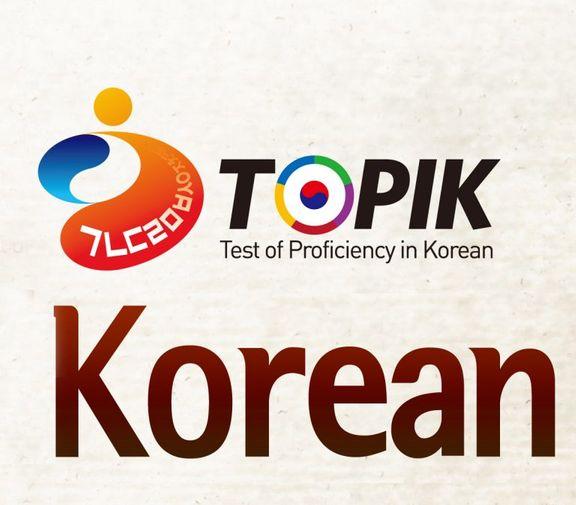 Recognition of TOPIK . certificate
Founded in 1997 by the Foundation for Korean Studies, TOPIK is designed and managed by the National Institute of International Education (NIIED). This is an academy under the Korean Ministry of Education.
TOPIK Korean language certificate is globally recognized and widely accepted by Korean educational institutions, government and public and private corporations.
Difference between TOPIK, EPS-TOPIK and KLPT
TOPIK is a general Korean language test for those who want to study, work or immigrate to Korea.
And EPS-TOPIK stands for Employment Permit System - Test of Proficiency in Korean, roughly translated as Employment Permit System - Test of Korean Language Proficiency. EPS-TOPIK is for people who want to work in Korea as EPS workers (for factory jobs).
In 2022, EPS-TOPIK will be held only one to three times a year in 16 countries, including Vietnam. Participants need to be between the ages of 18 and 39. This exam contains only beginner reading and listening tests, which are necessary for daily functioning and performance of their duties at work. .
And KLAT stands for Korean Language Ability Test, roughly translated as Korean Language Ability Test. This exam is administered by the Korean Educational Examinations Institute, authorized by the Korean government (Ministry of Culture, Sports and Tourism). KLAT follows CEFR – Common European Framework of Reference for Languages ​​– to assess your true Korean language proficiency.
But in the end, TOPIK is still a recognized exam and is more in line with learning goals.
Benefits of registering for TOPIK . exam
Registering for TOPIK exam will bring you many great benefits. First, the TOPIK certificate is proof of your Korean language ability that you can include in your job applications.
You can quickly prove your Korean proficiency by registering for the TOPIK test. Therefore, having TOPIK certification will give you a huge competitive advantage. So if you have TOPIK certificate, don't forget to include it on your resume. Proof of your Korean language proficiency will help you have a smooth interview process.
You'll avoid Korean-related interview questions like "what is "gi" in Korean?". Instead, you will be asked questions related to your work,
---
Are you planning to go? South Korea to study? The Korean government offers KGSP (Korea Government Scholarship Program) to deserving students in order to promote international exchange in education and friendship among the participating countries. And TOPIK certificate is a prerequisite for you to be able to win this scholarship.
Besides, TOPIK certificate is recognized and accepted by Korean universities and educational institutions for admission to undergraduate and graduate levels.
In addition, obtaining a TOPIK certificate is also very important if you are planning to apply for permanent residence or seek a work visa in Korea. In addition, the TOPIK certificate is also very useful in the "Korea Immigration and Integration Program" (KIIP) run by the Ministry of Justice of Korea. The KIIP program includes both Korean language training and understanding Korean society.
Finally, there are some other benefits if you register for TOPIK and pass, such as boosting your self-confidence, traveling to Korea easily as well as confirming your Korean proficiency. friend.
TOPIK levels
TOPIK has two types: TOPIK I and TOPIK II. TOPIK I is a beginner level test consisting of two levels: level 1 and level 2. Meanwhile, TOPIK II is an intermediate/advanced level test consisting of four levels: level 3 , level 4, level 5 and level 6.

How long is the validity period of a TOPIK license?
TOPIK and EPS-TOPIK certificates are valid for two years from the time of publication of exam results.
How to register for the TOPIK exam online if you are in Korea
Create a TOPIK . account
To register for the TOPIK online exam in Korea, the first thing you need to do is create an account at www.topik.go.kr and confirm your new account via email. Since the entire website is in Korean, you will have difficulty using this website, unless your Korean language proficiency is good.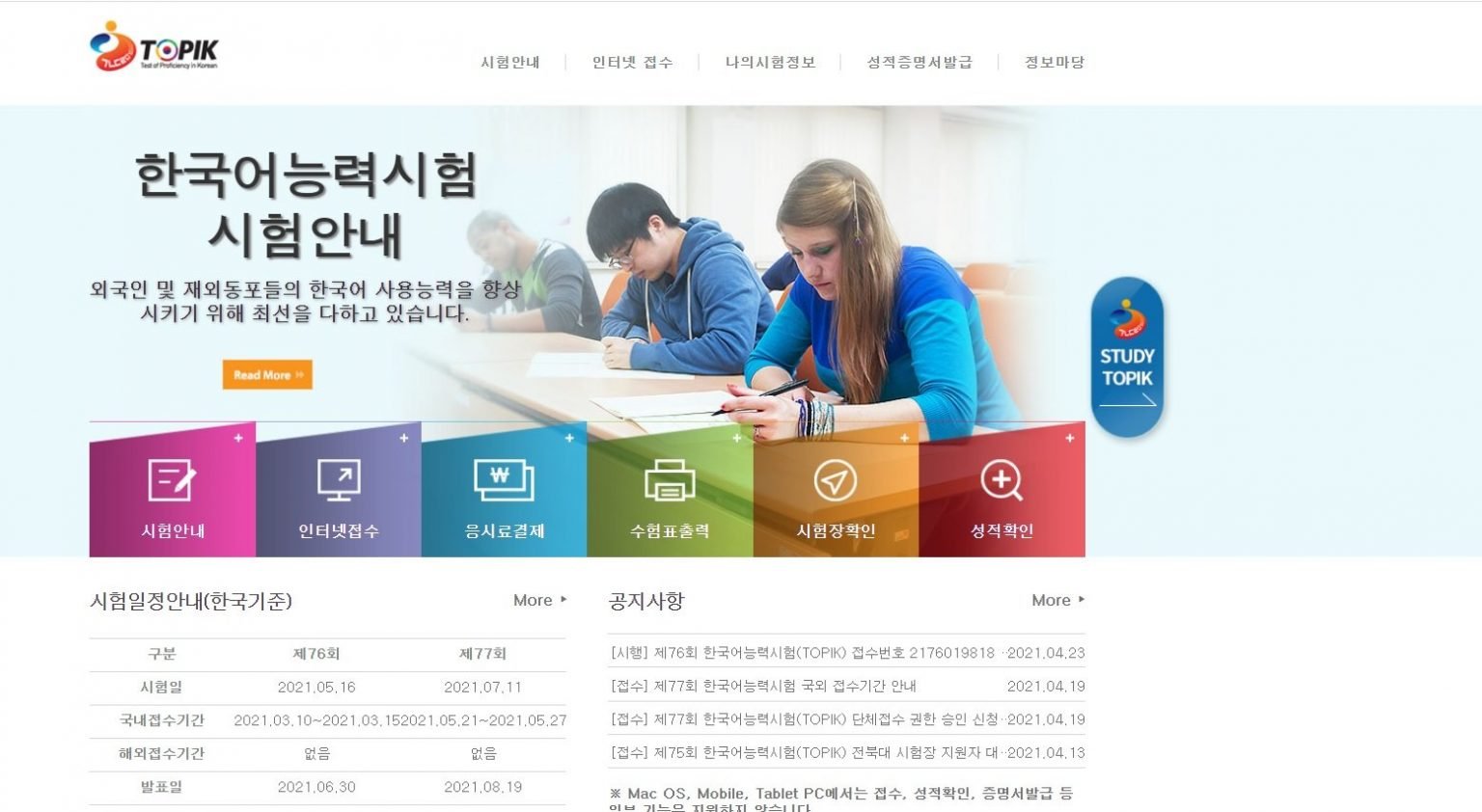 But you can use a translator on your computer or phone to translate the content of the website. But it's best to use a computer because you can't register for the TOPIK online with a mobile phone.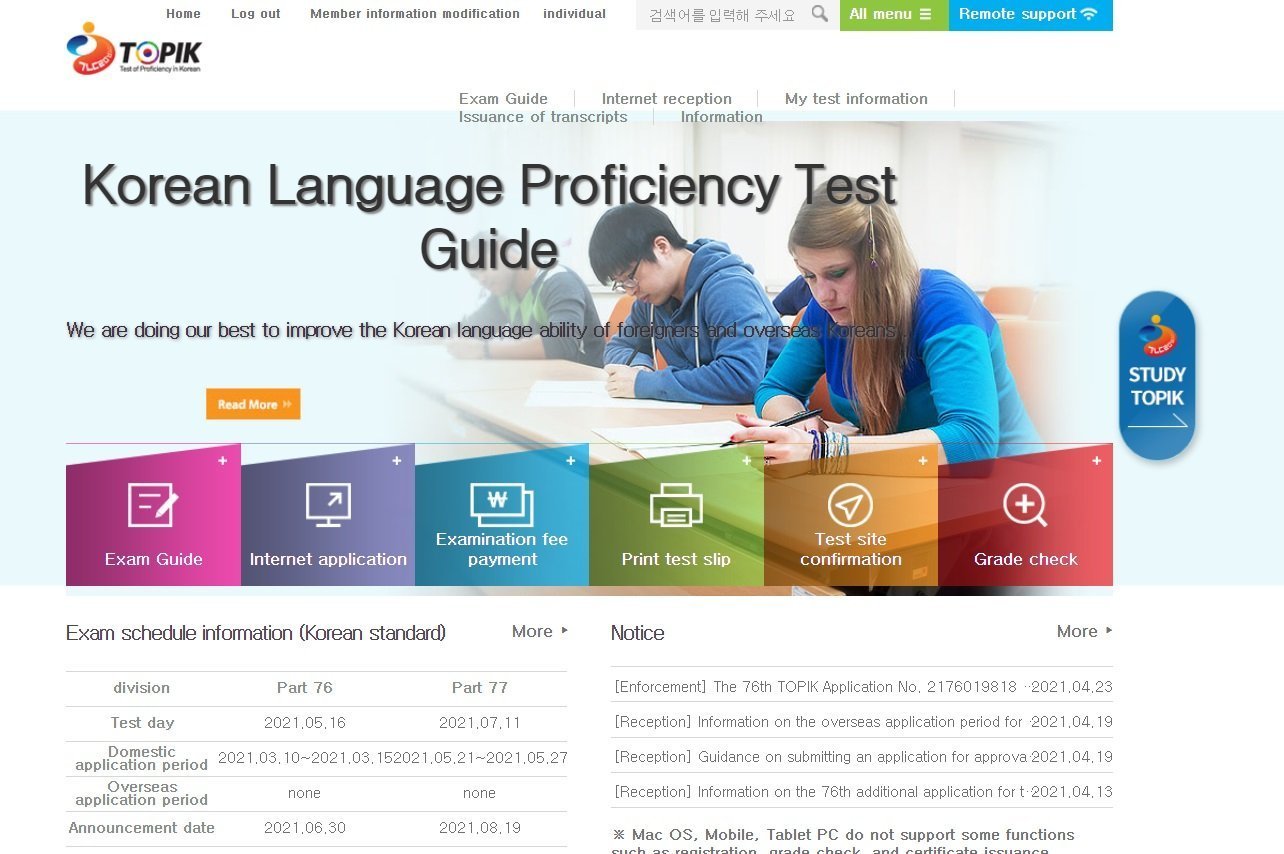 Log in to your TOPIK account
Once you have successfully created your account, try to log in with the information you provided and double check that everything is correct.
Register for the TOPIK exam online at the specified time
On the day of registration for the TOPIK online exam, make sure to log into the website 1 to 2 hours before the specified time.
For example, if TOPIK registration starts at 10:00 AM, try to log into your account at 8:00 AM.
There was a time when I logged in an hour before the time of registration for TOPIK and the number of people waiting had reached more than thousands. Remember that the number of test takers is limited. So you should make sure to get a spot as soon as possible. Most importantly, do not refresh the page but wait patiently for your turn. Otherwise, you will be placed at the end of the queue.
Select test location and test type
Before you register for the online TOPIK test, make sure you know where you want to take the test. Knowing the test location in advance will make your TOPIK registration process easier.
Choose a test location near where you live. Besides, you should have at least three more backup locations, in case there is no space at the location you have chosen.
In addition to the location, you must also choose the type of test you want to take. As mentioned earlier, there are two types of exams: TOPIK I and TOPIK II. Assess yourself with your Korean language skills, which TOPIK certificate you can achieve.
Upload a photo of your card
Next, you need to upload a photo of yourself to register for the TOPIK exam. Remember to prepare a clear 3x4cm card photo with a white background. That photo must also have been taken within the previous 3 months. The maximum file size that you can upload is 200KB.
Enter your personal information
You must then enter and submit your TOPIK exam application. Before submitting, please double check, make sure all your personal information is complete and correct..
Payment for application for TOPIK . exam
The final part of registering for the TOPIK exam is paying the fee. For TOPIK I, the fee is 40.000KRW (716.500VND). As for TOPIK II, the fee is 55.000KRW (985.000VND). You can pay by credit/debit card or bank transfer.
If you choose bank transfer, you will receive an email with details of the bank account to which you need to transfer the money.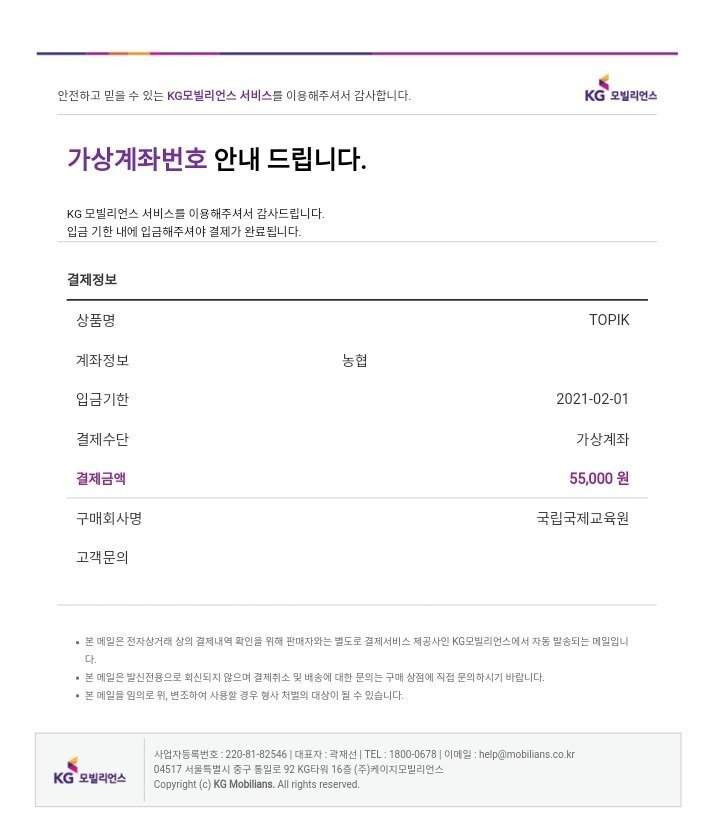 Register for TOPIK exam in Vietnam
Now, let's find out everything related to TOPIK registration in Vietnam.
TOPIK test center in Vietnam
As of January 1, there are 2022 TOPIK test centers in Vietnam and 7 centers anywhere in the world. The 314st, 81rd and 83th TOPIK exams will be held at five locations in the country. These are Ho Chi Minh City, Hanoi Capital, Da Nang City, Hue City and Da Lat City.
Area
Address:
Ho Chi Minh City
Registration place for TOPIK 1: Korean Language Center (2nd Floor, 47 Nguyen Cu Trinh, Ben Nghe Ward, District 1)

Phone number: 028 3920 1274
Exam venue: Korean International School in District 7

Place to register for TOPIK 2: Institute of Social Sciences and International Languages, Hong Bang International University (HIU)

Address: 17th floor, 215 Dien Bien Phu, Ward 15, Binh Thanh District
Phone number: 028 7308 3456

Place to register for TOPIK 3: Van Lang University (VLU)

Address: 69/68 Dang Thuy Tram, Ward 13, Binh Thanh District
Phone number: 028 7109 9187

Ha Noi capital
TOPIK exam registration place: Hanoi Korean School

Address: Tran Vy Street, Mai Dich Ward, Cau Giay District
Tel: 024 7301 5339 (ext. 105)

Da Nang city
Place to register for TOPIK: University of Foreign Languages, University of Danang

Address: Office of the Korean Language Group, room B301, 131 Luong Nhu Hoc, Cam Le Ward

Hue city
Place to register for TOPIK: Hue University of Foreign Languages

Address: Faculty of Korean Language and Culture, 57 Nguyen Khoa Chiem, An Cuu Ward

Da Lat city
Place to register for TOPIK exam: Da Lat University

Address: Building A27, Phu Dong Thien Vuong Street, Ward 8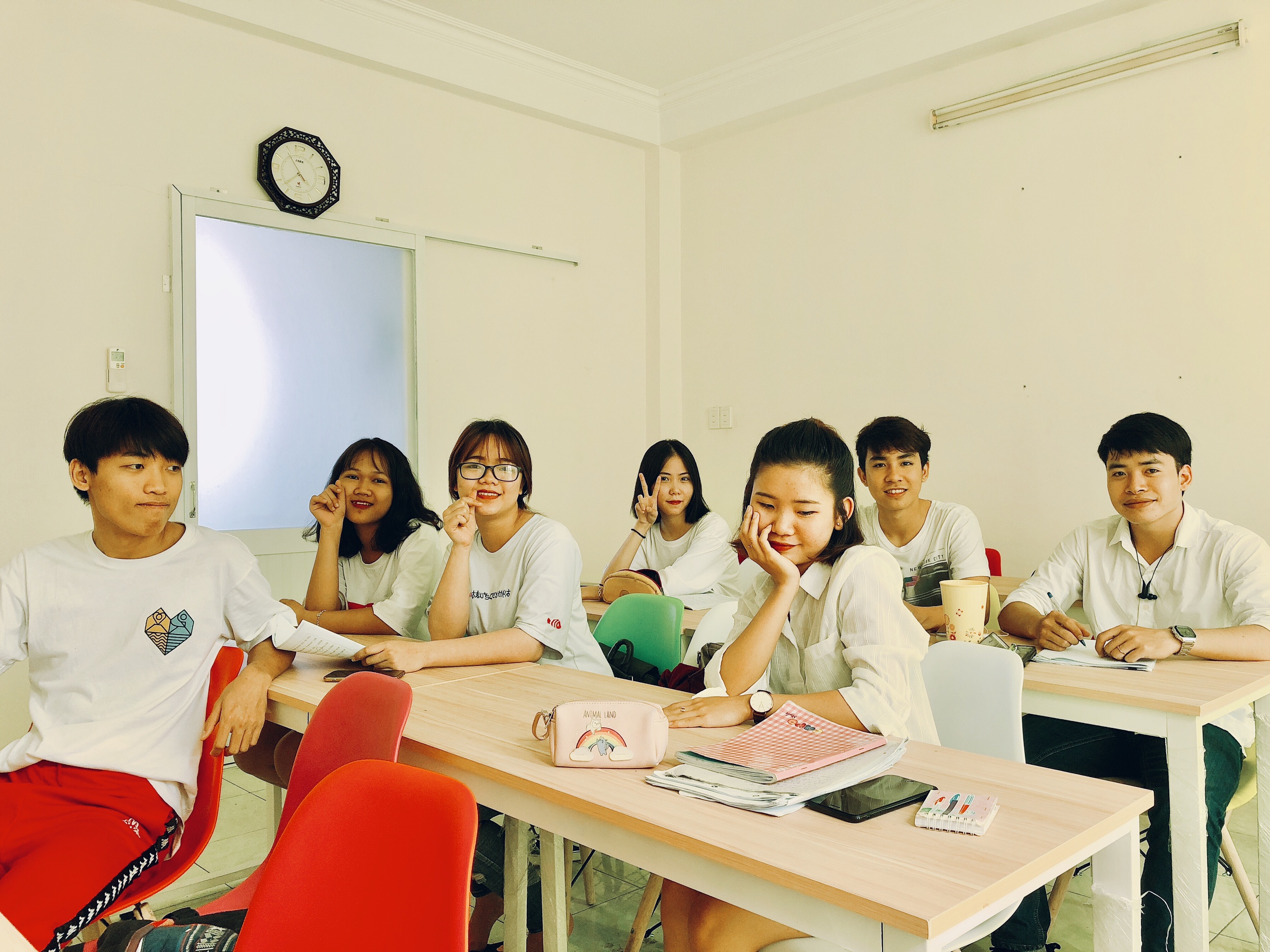 TOPIK exam date
Registration schedule for TOPIK . exam
Exam time
TOPIK 81

Registration schedule for HCM area: January 17 to January 01, 21
Registration schedule for Hanoi area: January 10 to January 01, 28

Exam date: April 10, 04
Result: 19/05/2022
TOPIK 83

Registration schedule for HCM area: 05/05/2022

Exam date: April 10, 07
Result: 18/08/2022
TOPIK 84

Expected registration schedule: August 02 to August 08, 08

Exam date: ~October 16, 10
Result: ~November 24, 11
TOPIK exam fee
TOPIK I: 300.000VND
TOPIK II: 400.000VND
TOPIK I & II: 700.000VND
Related news