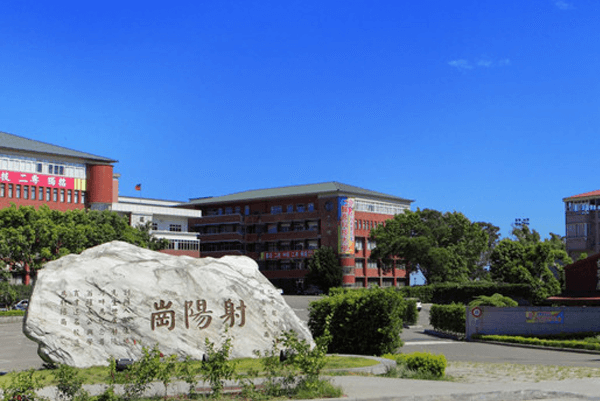 University of Wu Province attract domestic students and international students thanks to the training program close to reality. The fields of study at the University of Ngo province are very diverse, in accordance with the needs of students and society. Let's learn about Ngo province university through the article below.
Overview of the University of Wu Province
The University of Wu Province has the full name of the University of Science and Technology of Wu Province. The school was established in 1965. Up to now, the school has experienced more than 55 years of operation. During the process of its formation and development, the University of Wu Province has always maintained the motto "Loyalty, Diligence and Peace".
The educational goals of Wu Province University are based on the values ​​of humanity. The school strives to train excellent students in many different fields, serving the needs of society and the development of the country.
Ngo Province University is a school specializing in training science and engineering disciplines. Currently, the school has expanded its training program to include economic and social sectors, etc. to match the changes and needs of the market.
Wu Province University is a university that is highly appreciated for its curriculum that is closely related to real work. At the same time, the school also fully meets the educational standards prescribed by the Ministry of Education Đại Loan.
General information
English Name: Hsing WuUniversity
Vietnamese name: Ngo Province University of Science and Technology
NameChinese:
Year of establishment: 1966
Address: No. 101, Sec.1, Fenliao Rd., LinKou District, New Taipei City
Website: http://www.hwu.edu.tw/bin/home.php
Admission time: September, October
Infrastructure
Wu Province University is located in the urban area of ​​Linkou, New Taipei City, Taiwan. This is one of the most beautiful and peaceful cities in Taiwan. The environment in the city is very green with green roads and large lawns.

The university campus of Wu Province is also very focused to facilitate the study and research of students.
The school has very modern facilities and equipment, expressed through:
The dormitory is fully equipped with living facilities, divided into separate male and female areas.
The school has a clean and airy canteen serving a variety of dishes, ensuring food hygiene and safety for students.
Around the campus, there are restaurants, hotels, and convenience stores that are very convenient, suitable for the living and studying life of students.
The school has a convenient geographical location, only about 20 minutes from Taoyuan airport. From Wujing University, it is easy to move to Taipei City Mall by subway or other public transport.
Some outstanding achievements of the University of Wu Province
Currently, Ngo province University of Science and Technology is offering 15 undergraduate courses and 4 graduate courses. The number of students of the school each year is up to 9.600 students. Experienced and professional teaching staff with 245 full-time teachers.

During its operation, the school has trained more than 66.000 quality alumni for the market.
Students attending Ngo Province university are committed to a comprehensive curriculum. At the same time, there are opportunities to participate in many national and international competitions and research projects.
In addition, the school also pays great attention to helping students find jobs and internship opportunities. Wu Province University has established a job placement and management department to provide recruitment information for students of different majors. This helps students have the opportunity to practice and work in companies, factories, and factories while they are still at school or have graduated.
The school was awarded the "Excellent Education School" award by the Taiwanese Ministry of Education in 2016.
Courses at the University of Ngoi Province
Faculty of Tourism
Specialization in Tourism
Specialization in Hotel Management
Specialization in Tourism Management
Specialization in Applied Foreign Languages
Faculty of Business Management
Specialization in Marketing and Distribution
Specialization in Financial Management
Major in business administration
Specialization in International Trade
Specialization in Finance and Securities
Faculty of Information
Specialization in Information Technology
Specialization in Information Management
Specialization in Communication
Faculty of Design
Majoring in Fashion Design
Specialization in Graphic Design
Specialization in Performing Arts
Specialization in Commercial Design
Tuition
Tuition fees at the University of Ngoi Province are considered not too expensive, in addition, international students also enjoy tuition incentives such as:
Full tuition fee waiver for the first semester
From the second semester onwards, the tuition fee is only from 38.000 TWD (equivalent to about 28.500.000 VND).
Dormitory fee per semester: 5500 TWD (equivalent to 4.125.000 VND)
In addition, students can study and work at the same time with a salary of up to 16 million VND.

Admissions
To enter a university in Ngo province, students must meet the following conditions:
High school graduate or above. Age between 18 and 25 years old.
GPA for each year of high school is 6.0 or higher.
The candidate has no criminal record and is in good health.
Have a certificate of foreign language TOCFL level 1.
Prominent training disciplines of the University of Ngoi Province
Marketing industry
Marketing is an integral part of any business. This is also an industry that attracts many young people because of its wide job opportunities. Studying in Marketing at Wu Province University, Taiwan is a reasonable choice for those who like this dynamic and creative industry.
Studying Marketing in Taiwan, you will learn the basic knowledge of modern Marketing. Aspects are included in the teaching with highly practical application such as market research, building and developing customer relationships, product delivery program design, product distribution organization, Product pricing, brand promotion, event organization, etc.
Information Technology
The Information Technology training program of the University of Wu Province is highly appreciated. Students learn academic knowledge combined with practice. Information technology is also a key training major at the University of Ngo.
Graduating from this industry, you can completely work in the IT field in many different countries. Besides, studying Information Technology in Taiwan is a very reasonable choice for those who love computer technology. Because this place is the headquarters of the world's leading technology companies, computer manufacturers, and electronic components. Some prominent brands in this field can be mentioned as Acer, ASRock, Asus, Cooler Master, Gigabyte, G.Skill, MSI, SeaSonic, etc.
Graphic design
Graphic design is considered a trendy discipline. Because in the current information technology era, business activities cannot be without beautiful graphic publications to help convey the message of the business' products to customers.
Graphic design is a discipline that combines logical thinking with creativity and aesthetic sense. With the support of graphic tools, designers, also known as designers, can create beautiful and impressive images for communication, marketing, and other purposes.
Studying in graphic design at the University of Ngo is a very potential choice for young people who love beauty and creativity.
Related fields