In recent years, Asian education, most notably Korean education, has made great progress, attracting international students. Inside, Songgok University is a typical example of universities that, despite their young age, have impressive achievements in the land of Kim Chi.
1. Information about Songgok University
School's name: Songgok University
Korean name:
Private type: 2003
Type: private
Address: 34, Songgokdaehak-gil, Namsan-myeon, Chuncheon-si, Gangwon-do, South Korea
Songgok University also known as Chuncheon Information University, is the leading private school in Gangwon-do with an amazingly young age. The school of Christian education focuses on training resources based on the needs of society, the needs of the country and towards the ever-changing needs of the world.
The educational goals of Songgok University are:
Use technology to take care of people and create a happy future.
Cultivate talents, collect innovative knowledge, lead the trend of the future.
Cultivate students' professional ethics and volunteering spirit.
2. Training program at Songgok University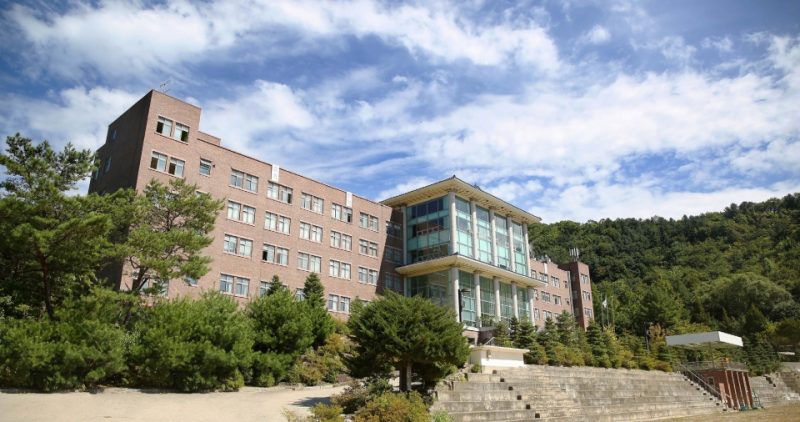 2.1. Korean language program
The Korean language course at Songgok University was born with the aim of creating a Korean language foundation for international students who want to study university majors at Songgok University in particular and other universities in Korea in general, but the ability Korean language is limited. Or for those who want to learn and experience Korean culture through language learning.
International students will be trained in Korean grammar, vocabulary and 4 skills of listening, speaking, reading and writing, especially communication skills, thereby helping students quickly get used to the living environment and study in Korea.
A year of Korean language study at Songgok University is divided into 4 semesters (spring, summer, autumn, winter) with 4 admission periods respectively in March, June, 3, and December, each semester takes place within 6 weeks. In addition to the classroom program, students can also participate in extracurricular activities to learn about Korean culture such as visiting historical sites, museums, etc.
The tuition fee for Korean language program at Songgok University is 4.800.000 KRW/year. Besides, students also have to pay some other fees such as entrance fee of 50.000 KRW, 170.000 KRW insurance fee and dormitory cost of 490.000 KRW/term.
2.2. University program
Nursing (tuition: 5.806.000 KRW/year)
Hospital Administration
Education, medical
Medical hygiene
Insurance review and approval
Hospital navigator
Medical and medical administration (tuition for this major is 4.388.000 KRW/year)
Food and tourism services (tuition fee: 5.020.000 KRW / year)
Coffee maker
Wine expert
Food Service Business Manager / Cocktail Artist
Social welfare consulting (tuition: 4.200.000 KRW/year)
Early childhood education (tuition: 4.700.000 KRW/year)
Recreational sports (tuition: KRW 5.198.000/year)
Life Sports Coach / Sports Tapping
Sports massage / Posture fitness trainer
Physiotherapy Welfare Officer / Sports Welfare Officer
New Sports Coach / Equestrian Coach for the Disabled
Sports Tapping Coach
Health Management
Body balance trainer
Beauty (K-Beauty) (tuition: 4.320.000 KRW / year)
Specialization in Dermatology
Makeup majors
Hair Specialization
Specialization in nails
3. Admission requirements at Songgok University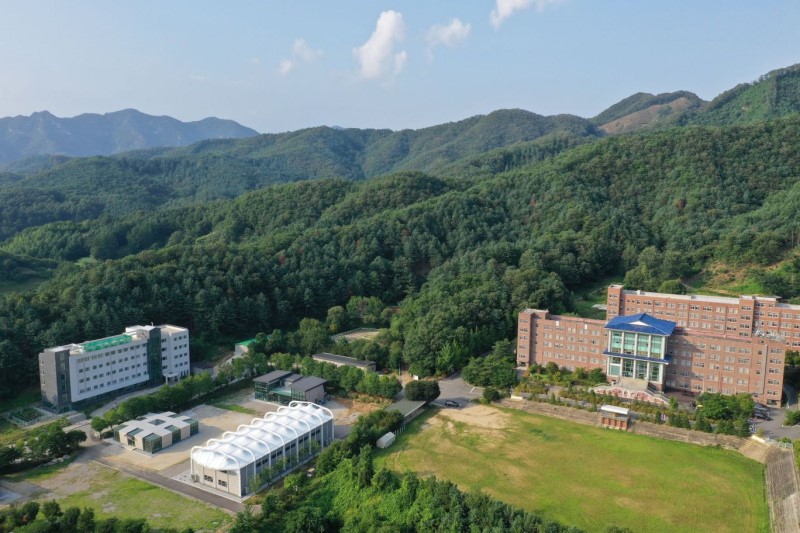 To be able to study at Songgok University, students need to meet the following conditions:
Students who want to study at Songgok University must have graduated from high school or higher
Absence from school for no more than 1 day while attending school or taking a Korean language course (exclusive of excused absences)
A valid medical certificate, proving that you do not have infectious diseases and be granted a Korean student visa (deposit in bank $10.000)
Language requirements: basic Korean (equivalent to TOPIK 1)
4. Prepare admission documents
1 copy of admission application, 1 self-introduction, 1 detailed study plan (for more information, please refer to the school's website).
1 commitment to pay the cost of studying abroad, diploma and certificate of achievement from the student's highest educational institution (must have obtained Apostille certificate or "consular verification from the Korean Consulate in the country") student residence).
1 proof of income and 1 proof of student's family relationship (notarized translation into English or Korean).
A copy of the certificate of completion of the Korean language course (Beginner 1) at Songgok University or a copy of the TOPIK certificate 1 (if not provided, admission will be cancelled).
Documents proving financial capacity are notarized translation into English or Korean.
Copy of the student's and guardian's identity card/citizen identity card.
Copy of passport, Consent to provide personal information
TB diagnosis certificate (including chest X-ray test results).
5. Scholarship Program at Songgok University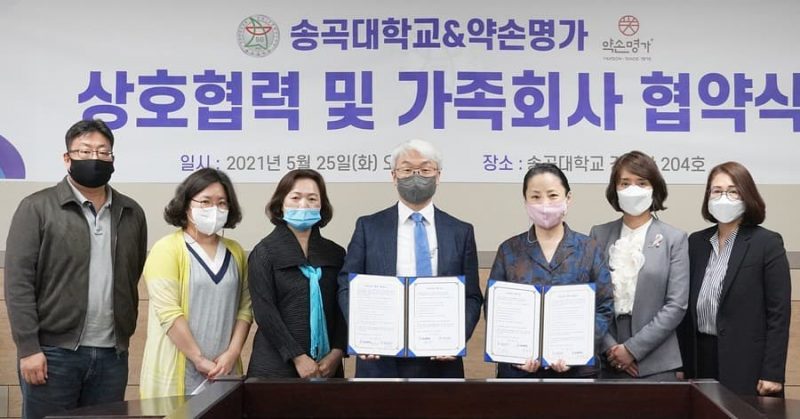 In order to encourage students to study hard as well as help students financially, Songgok University offers the following scholarship programs:
New Student Scholarship (worth up to 1.000.000 KRW): for new students selected according to the enrollment criteria (not applicable to the Faculty of Nursing).
Scholarship for students entering beyond the norm (worth about 500.000 KRW): for students enrolling outside the school's quota.
Scholarship to support late students (50% tuition fee waiver): for new students over 35 years old from the time of admission (only students of the Faculty of Early Childhood Education and Faculty of Nursing are not eligible to receive this scholarship).
Re-entry scholarship (50% tuition fee waiver): students have graduated and come back to study another major at the school.
Welfare scholarship (scholarship value is not fixed): open to students whose personal income is below level 8 among students applying for national scholarships.
Study-Working Scholarship (30% tuition fee waiver per semester): Those who are working officially for more than 3 months, when considering the scholarship, they need to submit a working certificate and a health insurance certificate).
6. Dormitory at Songgok University
Dormitories at Songgok University are fully equipped with modern amenities, thereby providing a comfortable living environment for students. Each room is equipped with a desk, chair, bed, bathroom and separate heating and cooling system. Each building has a cafeteria that is open from morning to evening, providing nutritious meals for students.
Dormitory cost at Songgok University is 490.000 KRW / person / 6 months / room for 4 people (excluding other expenses).
7. Why are more and more people choosing Songgok University in particular and studying in Korea in general?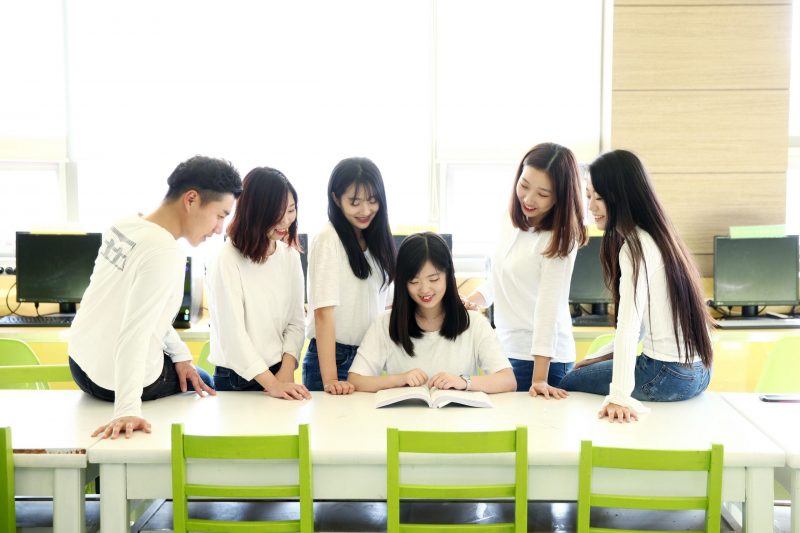 7.1. Great education system
South Korea boasts some of the best universities in both Asia and the whole world. Korean universities are often ranked among the best higher education institutions, and Korean students occupy one of the top 3 spots in the PISA (Programme for International Student Assessment) Survey Results. .
7.2. Korea's rich history and culture
South Korea has a long history and rich cultural traditions, which make it a fascinating place to study. Korea plays a very important role in the development history of East Asia, especially in relations with Japan and China. It can be said that understanding Korea is essential to understanding East Asia.
In recent times, the world has become increasingly interested in Korean pop culture — the so-called "Hallyu" or Korean Wave. Beyond the love of dramas, movies, and K-Pop, the Korean Wave reflects the desire to fully appreciate Korea's popular culture and lifestyle through mass media. .
To some extent, Korean lifestyle and culture is becoming part of our own culture. By studying Korean and studying in Korea, you have the opportunity to broaden your awareness of a vibrant culture that is both modern and traditional.
7.3. Career opportunities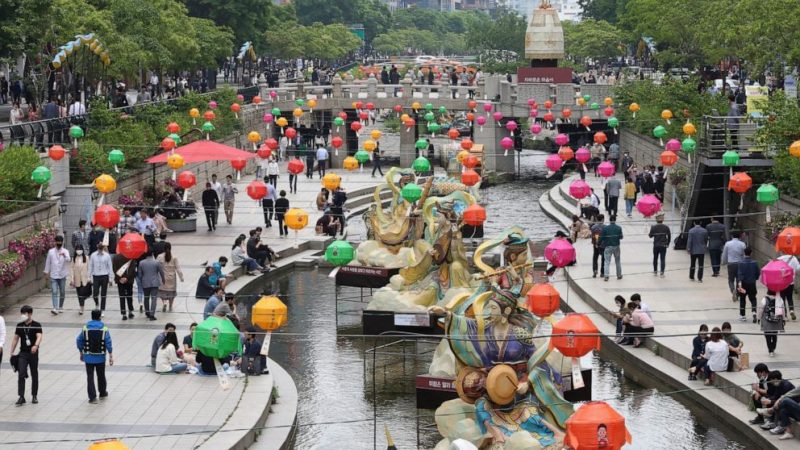 South Korea's high-tech, service-based economy is the world's 11th largest economy, as well as the United States' sixth-largest trading partner and exporter. Despite its impressive position in the global economy, South Korea is projected to become the world's seventh largest economy by 2030.
Samsung, Kia, Hyundai, LG and Lotte are just some of the country's world-class brands, many of which are already in business. Thousands of US companies are actively involved in doing business in Korea as well as serving the large US-born Korean community.
Studying in Korea gives you access to the global economy, thereby equipping yourself with the knowledge and skills you need to confidently enter society.
7.4. The cost is cheaper than studying abroad in European-American countries
According to the price index, Korea is considered a moderately expensive country. Seoul is definitely the place with the highest costs, while cities like Incheon, Jeju and Busan are behind on the list.
In Seoul, a one-bedroom apartment can go as high as $700. The cost of living for one person is about $600 excluding rent. Chicken around $4 and milk over $2. But compared to European-American countries, the cost of living in Korea is much cheaper.
However, jobs in South Korea pay very well. Students can receive full financial aid during their course of study, which is quickly repaid over the years of employment. There are also many Korean global scholarship programs to support international students.
With continuous development efforts, Korea is gradually becoming the leading study destination in the region. Hopefully, through the above article, readers will have more interesting information about Songgok University so that they have more bases to consider when intending to study in Korea.
Related fields