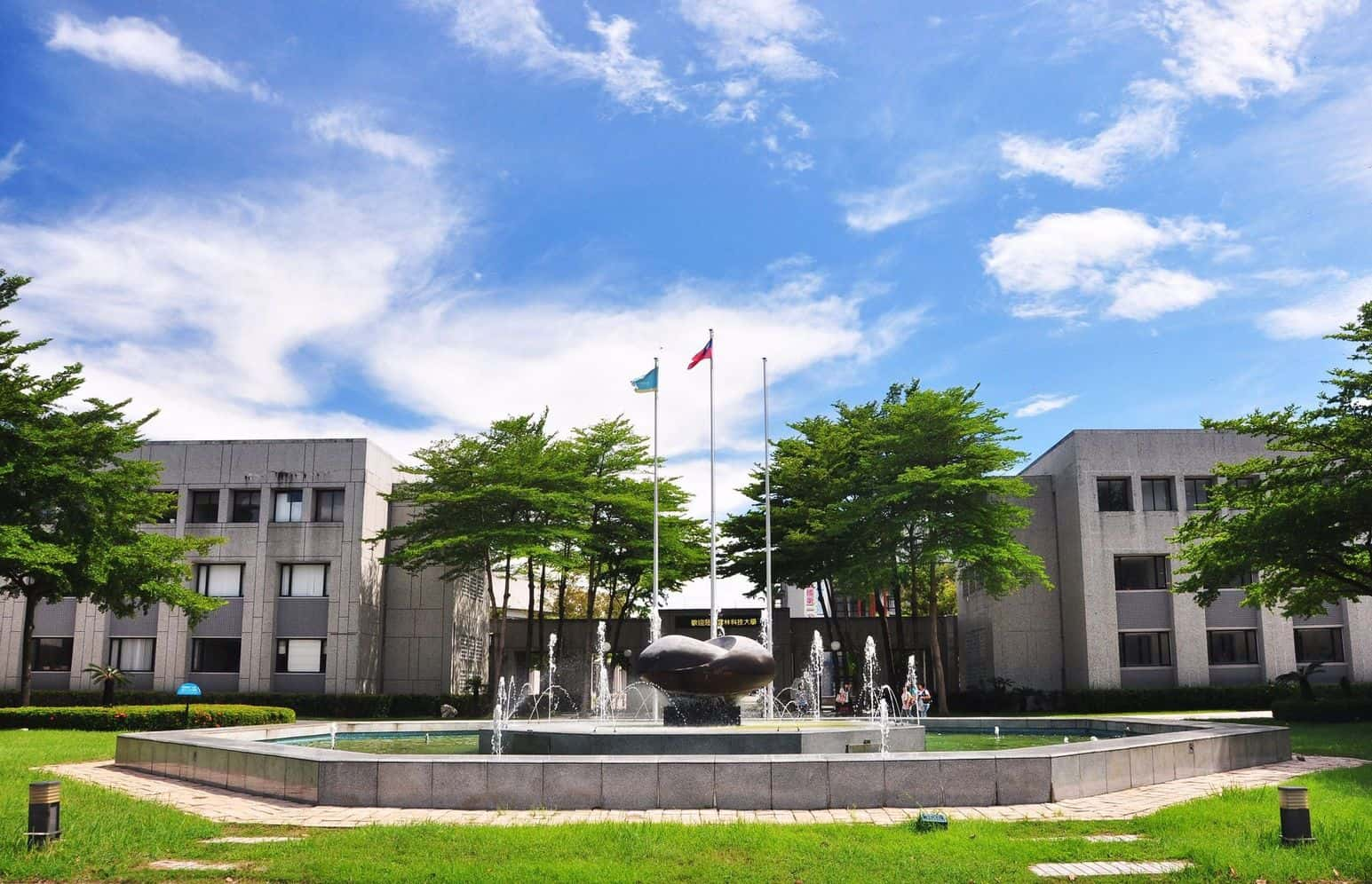 National University Đại Loan ( national taiwan university ) is known as the most prestigious school in Taiwan. The school has continuously achieved "terrible" achievements in teaching and training throughout its operation. National Taiwan University - NTU is the gathering place of outstanding intellectuals and is the pride of Taiwan's education industry.
Articles to see: Taiwan Study Abroad Scholarship
Duhocdailoan About National Taiwan University
Overview of National Taiwan University
National Taiwan University English name is National Taiwan University (NTU) is a public university located in Taipei. When it was first founded in 1928, it was called Taihoku Imperial University.
On November 15, 11, the university was taken over by the Republic of China government and changed its name to National Taiwan University or National Taiwan University. Since then, the school has become the cradle of talent training for the country with great contributions to the education of the country.
National Taiwan University currently consists of 11 affiliated colleges, 54 faculties, 107 graduate training institutes and 8 master's and doctoral programs. Each semester, National Taiwan University offers more than 7800 courses in all disciplines and levels. The school also has up to 800 courses taught in English suitable for international students.
General information about National Taiwan University
Year of establishment: 1928
Vietnamese name: National Taiwan University – National Taiwan University
Chinese name:
English name: National Taiwan University
Address: National Taiwan University, No. 1, Sec 4, Roosevelt Road, Taipei City, 10617 Taiwan
Phone: +886-2-3366-3366
Website: www.ntu.edu.tw
Achievements
In 2019, the university ranked 34th academically and 72nd worldwide overall on the QS World University Rankings.
Also in 2019, the university ranked 22nd in the top of the best Asian universities in the world.
National Taiwan University ranks 81st in the world in terms of graduate employment rate according to results from QS Ranking 2019.
Top 1% of universities with high number of articles cited worldwide.
The school was ranked 53st in Taiwan and 2016rd in the world according to CWUR XNUMX.
Many famous alumni have graduated from National Taiwan University. Some of the former presidents of the Republic of China such as Ma Ying-jeou, Ly Dang Huy, and Tran Thuy Bien all graduated from National Taiwan University.
Former director of the Central Institute of Taiwan, Mr. Li Yuanzhe, who received the 1986 Nobel Prize in Chemistry, also studied for a bachelor's degree at National Taiwan University. In addition, more than 40 students of NTU have been admitted to the US National Academy of Sciences.
Facilities at National Taiwan University
Located in Taipei City, National Taiwan University is located in the busiest financial, economic and technological center of Taiwan. With a particularly favorable location, National Taiwan University offers students the opportunity to study and live in one of the regions with the most vibrant and developed economies in the region.
National Taiwan University has five campuses. Most of the university's buildings, administrative buildings are concentrated on the main campus of the university. The name of the base year and the corresponding address are as follows:
Main campus: Area 113 hectares, located in Daan district, Taipei city.
Shuiyuan Campus: Area 7,7 hectares, located in Zhongzheng District, Taipei City.
Medical College Campus: located in Zhongzheng District, Taipei City.
Yunlin Campus: Area 54 hectares, located in Yunlin district, Dou Luc city.
Zhubei Campus: Area 22 hectares, located in Hsinchu city.
The university has a massive library system with 6 large libraries including the Social Science Library, the Law Library, the Medical Library, the NTU History Library and the Taiwan Indigenous Regeneration Center.
National Taiwan University also has a sports and entertainment area for students to practice sports. There are racetracks and playgrounds for sports such as basketball, football, volleyball, etc.

Why should you study abroad at National Taiwan University?
National Taiwan University is the most prestigious university in Taiwan
Đại Loan There are many prestigious universities but National Taiwan University is the first and only university in the top 200 best universities in the world. NTU provides an excellent learning and research environment for students. The school is also home to some of the best teachers and students in the country. Therefore, to be able to attend this prestigious school, students must have a good academic record and a significant investment.
The school is located in the economic and financial center of Taiwan
Taipei City is not only a thriving city economically and financially. It is also the technology center of Taiwan. With its headquarters in Taipei, National Taiwan University offers many advantages for students. During their studies at the school, students can easily find jobs and internship opportunities at the largest companies and corporations in the country.
In addition, because it is located in the city center, it is very convenient to move around. Students can use the subway system which is both convenient and cost-effective.
Opportunity to exchange and exchange students with universities around the world
In the current integration era, National Taiwan University also focuses on developing a network of links with universities around the world. The university always creates conditions for students to participate in exchange, exchange and research programs with other universities around the world. As a result, students have the opportunity to gain valuable experience while at school.
National University of Multidisciplinary Training
National Taiwan University is a multi-disciplinary training school. The school offers undergraduate and graduate degree programs in all professions including arts, engineering, science, medicine, etc. Students can choose majors to suit their needs. self.

Courses and tuition fees at National Taiwan University
School
Khoa
Tuition/semester
(Bachelor's Degree)
Tuition/semester
(Graduate system)

College of Arts

Faculty of Chinese Literature
TWD 50,460
TWD 51,280
Faculty of Foreign Languages ​​and Literature
History department
Faculty of Philosophy
Department of Anthropology
Faculty of Library and Information
Faculty of Japanese Literature
Drama department
Department of Linguistics
Faculty of Music

Technical colleges

Faculty of Civil Engineering
TWD 58,940
TWD 60,720
Engineering faculty
Department of Chemical Engineering
Faculty of Ocean Science and Engineering
Faculty of Materials Science and Engineering
Faculty of Medical Engineering
Enviromental engineer
Mechanical Applications
Architecture and Urban-Rural Studies
Industrial Engineering
Polymer Science and Engineering

Science University

Faculty of Mathematics
TWD 58,520
TWD 57,780
Department of Physics
Chemical Sciences
Faculty of Geosciences
Psychology department
Faculty of environmental resources and geography
Department of Atmospheric Science

Academy of Social Sciences

Faculty of Political Science
TWD 50,460
TWD 51,280
Economics
Sociology
Community service

Law School

Faculty of Law
TWD 50,460
TWD 51,280
Interdisciplinary Law

School of Public Health

Medical Faculty
TWD 62,100
TWD 62,360
Health policy and management
Environmental and occupational health sciences
Epidemiology and preventive medicine
Healthy behavior and community science
Food safety and health

School of Management

Department management
TWD 51,220
TWD 51,580
Accounting department
Faculty of Finance
International bussiness
Information manage
Entrepreneurship and Innovation Management (EiMBA)

Medical College

dentistry
TWD 72,340
TWD 72,460
Clinical Medicine
TWD 62,100
TWD 62,360
Biochemistry and Molecular Biology
Faculty of Pharmacy
Nursing Faculty
Faculty of Medicine
TWD 79,120
TWD 78,340
Medical experiments and biotechnology
TWD 62,100
TWD 62,360
Occupational therapy department
Department of Physiotherapy

College of Agricultural and Biological Resources

Agronomy
TWD 58,520
TWD 57,780
Faculty of Bio-Environmental Systems Engineering
Faculty of Agricultural Chemistry
Resources and Environment
Faculty of Animal Science and Technology
Faculty of Agricultural Economics
Faculty of Horticulture and Landscape Studies
Communication and Development of Bioindustry
Department of Biomechanical Engineering
Department of Entomology
Department of Plant Pathology and Microbiology

School of Electrical Engineering & Computer Science

Faculty of Electrical Engineering
TWD 58,940
TWD 60,720
Faculty of Information Engineering
Optoelectronics Engineering
Telecommunications engineering
Information and multimedia networks
Electronics and Biomedical Informatics

University of Life Sciences

Faculty of Life Sciences
TWD 60,520
TWD 57,780
Department of Biotechnology
Plant Science
Molecular and cellular biology
Ecology and evolutionary biology
Fisheries Research
Other costs
In addition to specialized tuition fees, when studying at the school, students should also pay attention to prepare a budget for other expenses as follows:
Books: 5.000 – 8.000 TWD/term
Dormitory: Double room from 24.500 TWD (equivalent to USD 825). Single room: from 37.000 TWD (equivalent to USD 1.225)
Medical insurance 4.494 TWD/term
In addition, there are living expenses according to the needs and spending habits of each international student.
Scholarship program and admission conditions at National Taiwan University
Scholarships
Scholarship for international students
Duration of application: 4-year bachelor's program, 2-year master's system and 3 years for doctoral program.
Scholarship value: Tuition fee waiver and stipend NTD 6.000/month
Diaolong PhD Scholarship
This type of scholarship is only available to doctoral students with outstanding research. The application period of the scholarship is 3 years. Scholarship worth: 500.000 NTD/year
Wenxin Master Scholarship
This is a scholarship for excellent international students pursuing a master's degree. The duration of the scholarship is 2 years. The scholarship value is equivalent to 250.000 yuan/year.
Admissions
Foreign students, who do not hold Taiwanese nationality, if they want to enter bachelor's, master's and doctoral programs in Taiwan, must meet the following basic requirements:
Have a high school diploma if applying for a bachelor's degree at the school.
Hold a Bachelor's degree if applying for a Master's degree at the school.
Hold a Master's degree if applying for a PhD at the school.
In addition, students must also meet other requirements of the school/faculty, major depending on the level of study.
What should study abroad at National Taiwan University?
Chinese Literature
In recent years, Chinese literature has attracted more and more attention from young people. Instead of studying this industry right in China. Many Vietnamese students in particular and international students in general choose Taiwan to pursue Chinese literature.
This major will delve into the understanding, analysis and study of ancient Chinese literature. When studying in Taiwan, you will use Traditional Chinese instead of Simplified Chinese. This will help you to deepen and understand more about Chinese language and literature.
Besides, Taiwan is a country that always respects and preserves traditional values ​​dating back to ancient times. That's why studying Chinese literature in Taiwan is more appropriate than ever
Technology
Engineering has always been one of the important industries in any country. High-quality human resources of the industry are sought after with attractive salaries. Therefore, many students are interested and pursue this field of study. As one of the "4 tigers of Asia's economy", Taiwan is a country with the top quality in engineering training.
Unlike other majors, engineering students at National Taiwan University have more practice time than theory. Right from the first year of university, students have been exposed to real jobs and started doing internships at enterprises since the second year.
It is the early exposure to the profession right in the learning process that gives engineering students of National Taiwan University a huge advantage. After graduation, most of the university's engineering students can find jobs.
Biological Resources and Agriculture
Biological resources and agriculture are not very popular industries in our country. However, in developed countries, especially Taiwan, this industry is very focused on training. Students learn and research methods to develop and optimize agriculture to bring about high productivity without adversely affecting the environment.
In this modern era, the development of science and technology has led to the trend of modernizing agricultural work. Students studying this major at National Taiwan University will have access to interdisciplinary knowledge in both the natural sciences and the social sciences. Ranging from biology, environmental science, chemistry to economics and business administration.
After graduation, students can stay in Taiwan to work at research institutes, agricultural production or return to Vietnam.
Business administration
Business Administration is an indispensable discipline in any country. When studying business administration at National Taiwan University, students not only have the opportunity to work in Taiwan but also in many other countries. Because degrees from the school are recognized and appreciated worldwide.
Business administration is concerned with the performance of administrative acts to maintain and develop the business of the enterprise. Students will be trained how to work and think in the role of business managers to manage to maximize the "performance" of business processes.
Taiwanese companies are increasingly interested in the Vietnamese market. Currently, the number of enterprises with investment capital from Taiwan in our country is increasing. Therefore, the job opportunities of business administration students are also more open. In particular, when you have a diploma in business administration from National Taiwan University, the ability to develop and advance in your career is even greater.

Medical industry
Taiwan's medical industry is also highly regarded in Asia and the world. Studying abroad for medical specialties is a perfect choice for Vietnamese students who want to pursue this career.
When studying Medicine at National Taiwan University, students can choose majors such as: Public Health; Health policy and management; Epidemiology and preventive medicine; Environment healthy; Behavioral health and public science; Medical; Dentistry; Pharmacy; Clinical pharmacy; Physical therapy; Pathological research; Forensic medicine; Tumor….
In particular, medical students have the opportunity to practice at hospitals and medical centers affiliated to National Taiwan University such as: NTU Cancer Center; Cancer Research Center; Drug Research Center; Animal Experiment Center…
Related fields