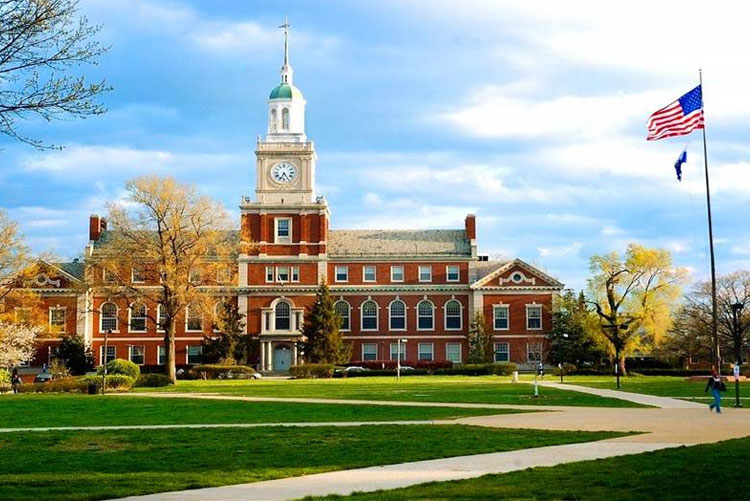 Here is a guide for those who want to be admitted to Harvard University. You should read the whole article if you really want to attend this school.
Harvard University is the "oldest, richest and most famous American university", is the top school in the world. And there are many Vietnamese students studying at this prestigious school.
History of establishment and development of Harvard University
Harvard University is the oldest institution of higher education in the United States, founded in 1636 in Cambridge, Massachusetts by the Massachusetts Bay Colony Legislature. Not long after, the school took the name of John Harvard, who donated his wealth to the school.
Cambridge is known as the university city. Besides Harvard, this is also the home of the prestigious MIT University. In addition, the city is full of museums and galleries with a considerable amount of historical artifacts and valuable knowledge.
Harvard University has 13 academic units (including 12 undergraduate faculties & the Radcliffe Institute for Advanced Study with campuses scattered throughout Boston.The main campus of the university is 85 hectares wide, located in the city of Cambridge , about 4,8 km from Boston.
Harvard Business School and its numerous sports facilities are located on a 358-acre campus, across from the Cambridge campus in Allston.
The Harvard School of Medicine, Dentistry, and School of Public Health are located on a 21-acre campus in the Longwood Academic and Medical Campus, 5,3km southwest of Boston and 5,3km from the Cambridge campus. southern.
In 2018, the university had approximately 36.000 students, including approximately 6.700 attending Harvard colleges, 13.100 graduate and professional students, and 16,200 attending Harvard schools and colleges. Besides, there are about 2.400 lecturers and more than 371.000 alumni living and working in more than 202 countries. There are 48 Nobel laureates, 32 heads of state and 48 Pulitzer Prize winners.
According to Professor Drew Gilpin Faust, there are currently 16 Vietnamese students studied at Harvard University.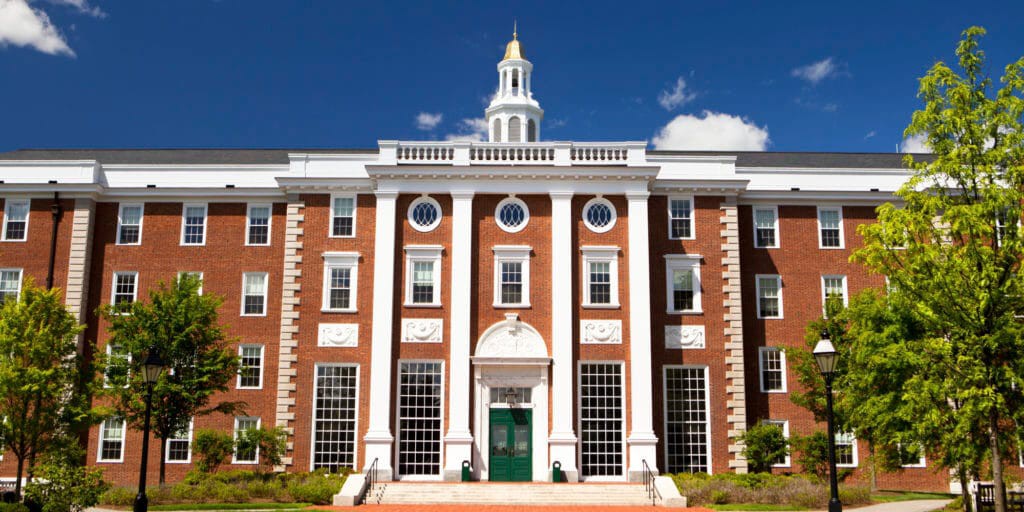 Features of Harvard University
Since its establishment, the school Harvard University always pursue excellence in teaching and research. Therefore, the school always brings great learning experiences to students.
Every year, the Academic Ranking of World Universities (ARWU) consistently ranks Harvard as the best university in the world. The university is also often in the top of the world's best universities in other prestigious rankings such as Times Higher Education, QS Worlds Universities Rankings, Forbes magazine.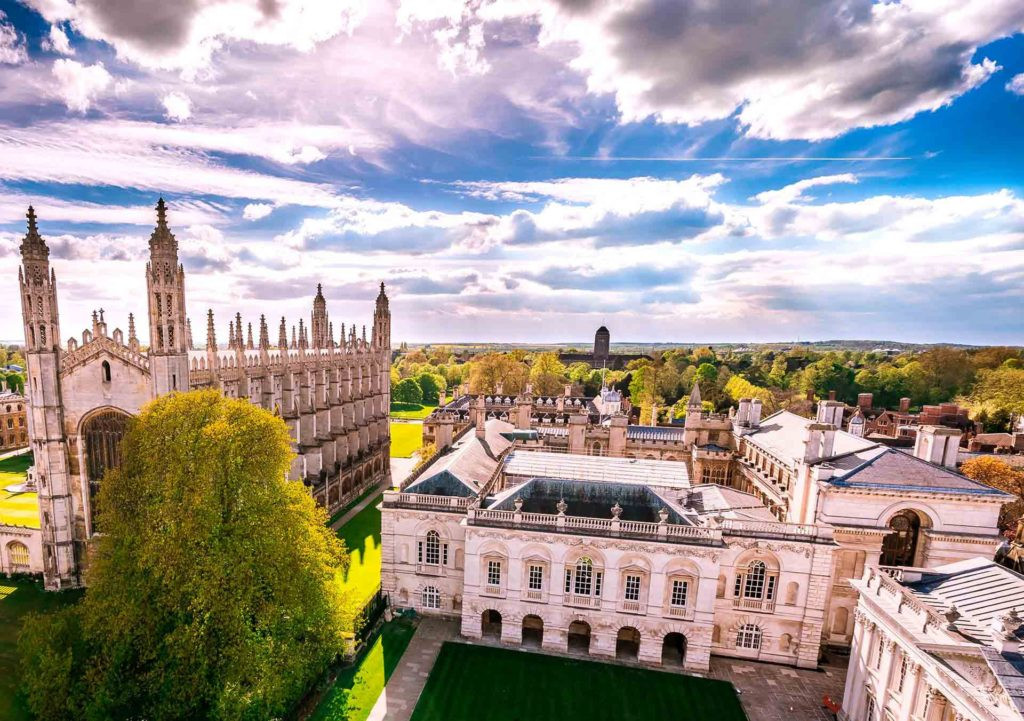 As a leading research university, Harvard University's research fund is funded by more than $800 million annually. The university has more than 100 research centers on campus and around the world. Research activities at Harvard are very extensive. Harvard scholars are involved in almost every field and are always looking for ways to expand human knowledge.
Harvard University Education System
Harvard has 12 degree schools and the Radcliffe Institute for Advanced Study, offering a variety of undergraduate, graduate, and research courses.
Faculty of Science and Arts
Harvard College
Continuing Education
College of Arts and Sciences
Harvard John A. Paulson School of Engineering and Applied Science
Business School
School of Dentistry
School of Design
School of Theology
Kennedy School of Government
Law School
Medical schools
Radcliffe Research Institute
School of Education
Harvard TH Chan School of Public Health
Harvard University Facilities
Most classes in Harvard University The number of students is about 20-50 people/class. Large numbers make students have to be highly concentrated all the time. One professor can't help too many students, so most people have to take the initiative.
Library system: Having the largest library system in the United States with more than 80 libraries, containing up to 18 million documents. It is also the most visited library in the United States.
System of museums: Arthur M. Sackler Museum, Busch-Reisinger Museum, Fogg Art Museum, Harvard Mineral Museum, Harvard Botanical Museum, Comparative Animal Museum, Carpenter Center for Visual Arts , the Peabody Museum of Archeology and Anthropology, and the Semitic Museum.
Services: As a prestigious and richest university, the medical services for students and staff are always at the best level.
Famous Alumni of Harvard University
Jared Kushner: son-in-law and senior adviser to US President Donald Trump. He graduated with a bachelor's degree in Government from Harvard in 2003 and is working at the White House.
Lloyd Blankfein: is the CEO of Goldman Sachs. He graduated with a BA in 1975 and a doctorate in law in 1978. Currently, Goldman Sachs is one of the largest financial groups in the world with total assets of up to $938 billion.
Stephen Breyer, Elena Kagan, Anthony Kennedy, Antonin Scalia: judges of the US Supreme Court. More than half of current US Supreme Court justices are alumni of Harvard University.
Former President Barack Obama received a PhD in Law from Harvard with distinction in 1991.
Michelle Obama: Former First Lady of the United States, wife of former United States President Barack Obama also holds graduate degrees from Princeton University and Harvard Law School.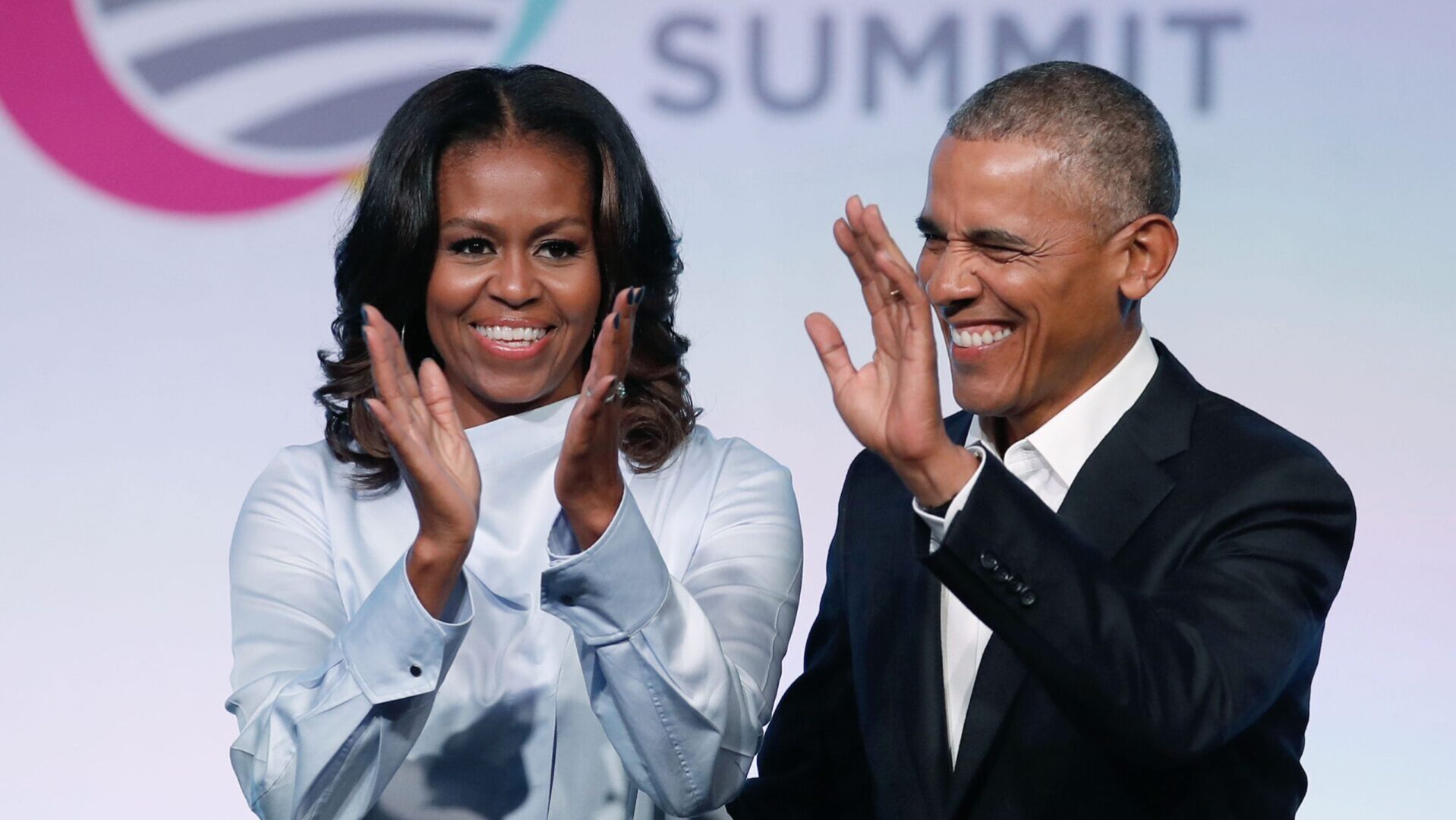 Michael Bloomberg: Former mayor of New York, graduated with a master's degree in Business Administration in 1966.
Sheryl Kara Sandberg: American technology administrator, activist, and author. She graduated with honors in Economics from Harvard in 1991. She is currently the Chief Operating Officer (COO) of Facebook and the founder of Leanin.org.
Jamie Dimon: CEO of JPMorgan Chase, graduated with MBA in 1982. He ranked 18th in the list of the most powerful people in the world by Forbes magazine. He currently runs one of the largest banks in the world.
Cost of Studying at Harvard University
| | |
| --- | --- |
| Tuition | $ 45.278 |
| Housing costs | Depending on the case |
| Books and Essential Items | $ 1.000 |
| Other costs | Depending on the case |
The official tuition fee of the school always worries many students: more than $45.000/year. But actually very few people have to pay this exact cost.
| | |
| --- | --- |
| Number of students receiving financial aid | 72% |
| Average total financial aid per student | $ 46.044 |
Here is the average price each student pays based on their family income:
| Family income | Average net price |
| --- | --- |
| 0 – 30.000 USD | 3.294 USD |
| 30.001 – 48.000 USD | 1.665 USD |
| 48.001 – 75.000 USD | 6.577 USD |
| 75.001 – 110.000 USD | 11.222 USD |
| 110.000+ USD | 44.238 USD |
Harvard University Scholarship
With the desire to facilitate students, Harvard University has many valuable scholarships, designed to fully meet the financial needs of all students. International students also receive the same financial aid as local students.
To apply for a scholarship from the school, you must have a strong academic background and extracurricular achievements in high school, and must maintain that achievement until graduation.
How to get into Harvard University?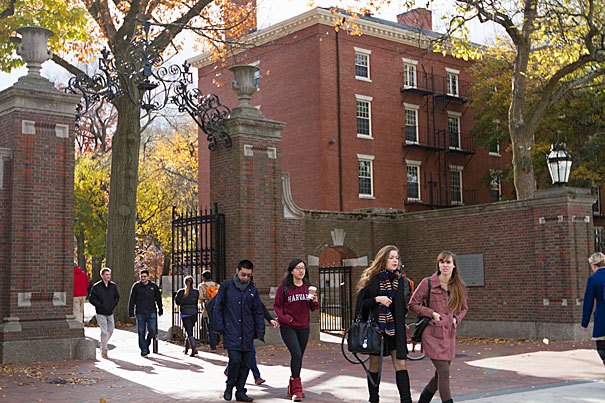 Only about 5% Application for admission to Harvard University per year is accepted. You really have to try 100 times more if you are not a child prodigy and still want to study here.
SAT scores are one of the many inputs to the Harvard University, try to practice for the SAT as much as you can. This starts with doing well in High School, trying to earn as much academic achievement as possible.
Second, you need to develop personal skills and community skills. Prizes for athletic or artistic talent are very helpful. Besides the summer study abroad certificates, participating in volunteer activities is also very beneficial for your application.
Last but not least is your level of English. It is best to practice to have IELTS of 8.0 or higher, then you have a chance to beat nearly 100 other records.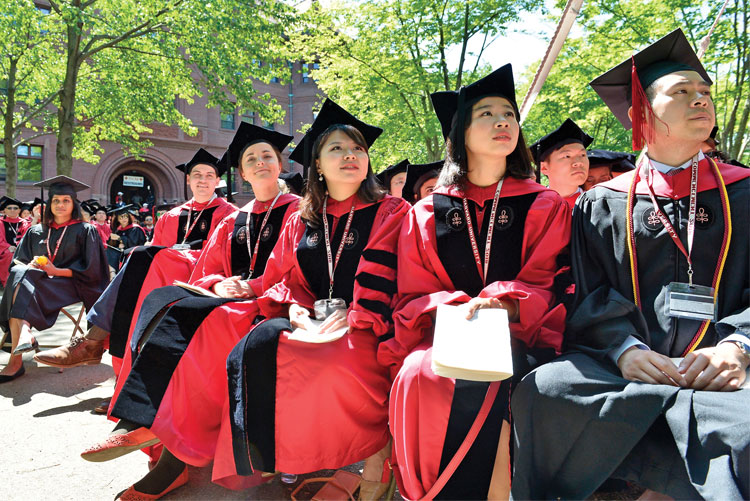 Harvard University General Application Requirements
In addition to the SAT and ACT, you will also need the following documents for your application:
School profile (Obligatory)
Essay introducing myself (Obligatory)
Letter of recommendation from a teacher
School Ranking
Grade Point Average (GPA)
The school's entry requirements will differ between American and international students. If your native language is not English, you must have a minimum TOEFL iBT score of 100 or a minimum IELTS 7.0.
After matriculating into Harvard University, you will need Study Abroad VISA. Although the process of applying for a VISA is not as difficult as preparing documents to submit to the school, it also includes many steps.
Harvard University SAT Score Requirements
Normally, Harvard University requires you to have SAT or ACT scores. However, in 2021, due to the impact of the pandemic, the school rescinds this request on file. Students can still submit for scoring with the admissions department.
The average SAT score of Harvard's admitted candidates is 1515. With this high score, many of you wonder how to get into Harvard. You can take the SAT multiple times. We usually encourage candidates to take this test about 6 times to get the best score.
Harvard University ACT Score Requirements
You can take the ACT as an alternative to the SAT. The average score of successful applicants is 67. Since the school does not prioritize the SAT or ACT over the other, you should choose to take the test that you feel more confident about.
Harvard University Application Essay
This essay is one of the most important components of an application to any university in the US, not just Harvard.
This is your only chance to let the members of the Admissions Committee know about yourself. They can't fully understand you just by your grades and achievements. So with this essay, you must highlight your personality and personality.
Here are a few important notes when writing an essay:
Write about the things that are important to you.
Don't just recount events in your life! Please include all the lessons and thoughts that you have drawn. Harvard University wants to hear about the lessons you've learned, about the events that changed your life or influenced your decisions.
Write multiple drafts to get the best essay!
Your English MUST BE PERFECT. Please check carefully and do not submit your essay until you can't confirm that the English grammar and vocabulary in the essay are 100% correct.
Ask at least one native English speaker to correct your essay.
Interim
In short, if you are excellent then you It is entirely possible to have the opportunity to study at the University Harvard. But if not, there are plenty of other options that are just right for you. Please visit nv.edu.vn Learn more about other universities!
Related fields