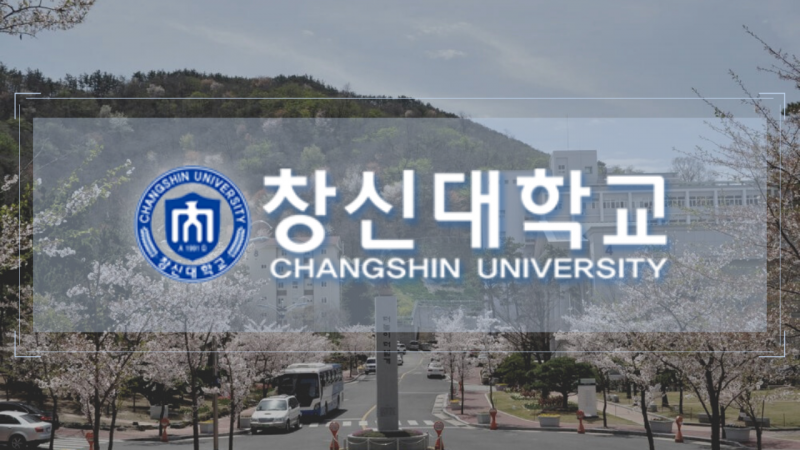 Study in South Korea has been and is becoming the first choice of many international students, including Vietnam. If you intend to study in the eastern provinces of Korea, Changshin University is the right choice. This article Study Abroad Netviet will provide readers with the most detailed information about Changshin University.
1. Information about Changshin University
School's name: Changshin University (CSU)
Korean name:
Type: private
Year of establishment: 1991
Address: 262, Palyong-ro, Masanhoewon-gu, Changwon-si, Gyeongsangnam-do, South Korea.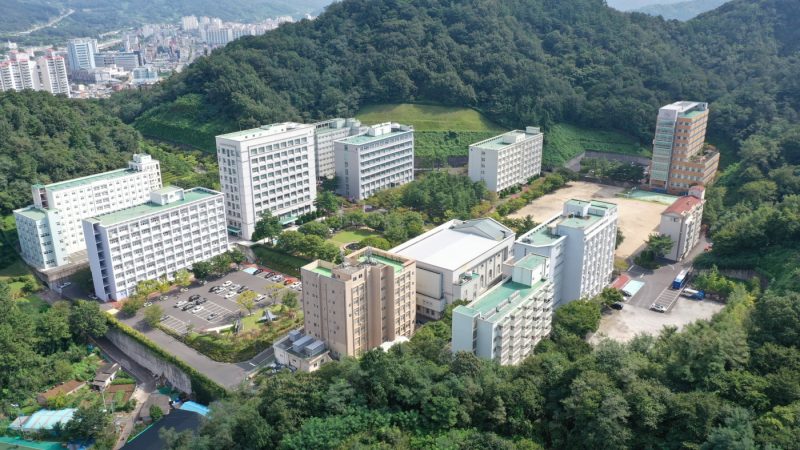 Changshin University is a Christian university founded in 1991 in the city of Changwon, South Gyeongsang Province, in the east of Korea. This is not only the place where many leading corporations of Kim Chi country such as LG, Samsung, Hyundai, ... but also a famous tourist-art city.
From Changwon city, students only take about 30 minutes to drive to Busan, extremely convenient for traveling and working for international students. The climate here is cool all year round, the cost of living is only 50-60% of the cost in Seoul, is the solution for those who want to attend a quality school but the economy is somewhat difficult.
Changshin University owns a team of experienced lecturers who are always learning and innovating the curriculum to keep up with the continuous development of society and the world economy. Fully equipped with modern facilities such as classrooms, practice rooms, libraries, etc. to improve teaching and learning quality.
Changshin University has the highest employment rate of graduates in the Gyeongnam, Ulsan and Busan areas. The school is famous for the fields of: Nutritional food, Nursing with the rate of 100% of bachelors passing the National Dietitian and Nurse Exam.
2. Training program at Changshin University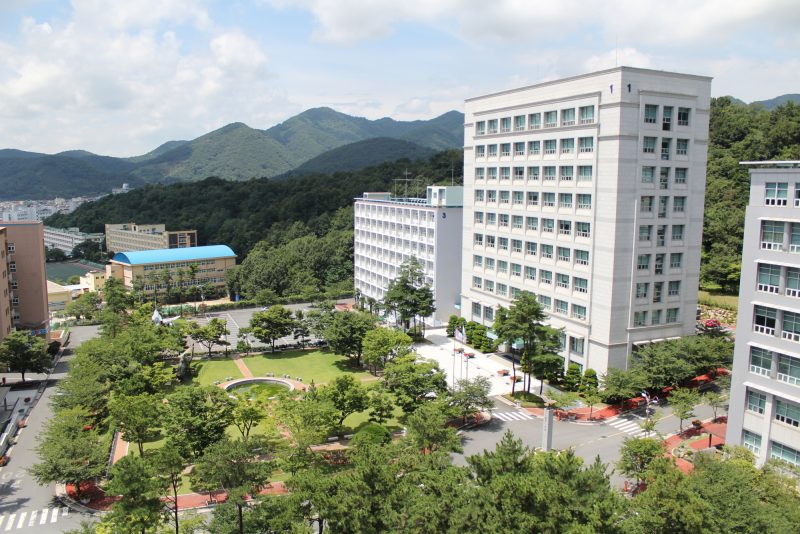 2.1. Korean language program
International students studying Korean at Changshin University will be fully trained in 4 skills of listening, speaking, reading and writing at each level. In particular, lecturers will try to improve students' communication skills, thereby helping them quickly integrate into life in Korea.
Besides, each semester will have practical experience sessions such as visiting historical sites, museums, etc. for international students to understand more about Korean culture and history. This helps international students love the language they are learning more, feel familiar, closer to the living environment in Korea.
2.2. Undergraduate training program at Changshin University
Social science
Economy
Tax accounting
Real estate
Preschool education
Sociology
Tourist hotel
Chinese Studies
Tiếng Anh
Japanese.
Natural Sciences
Nurse
Nutrition & Food Science
Culinary Arts & Catering Management
Science Technology
Communication Engineering
Civil construction
Fire protection engineering.
Music & Arts
Music
Art & Design
Aesthetic art.
3. Conditions to study at Changshin University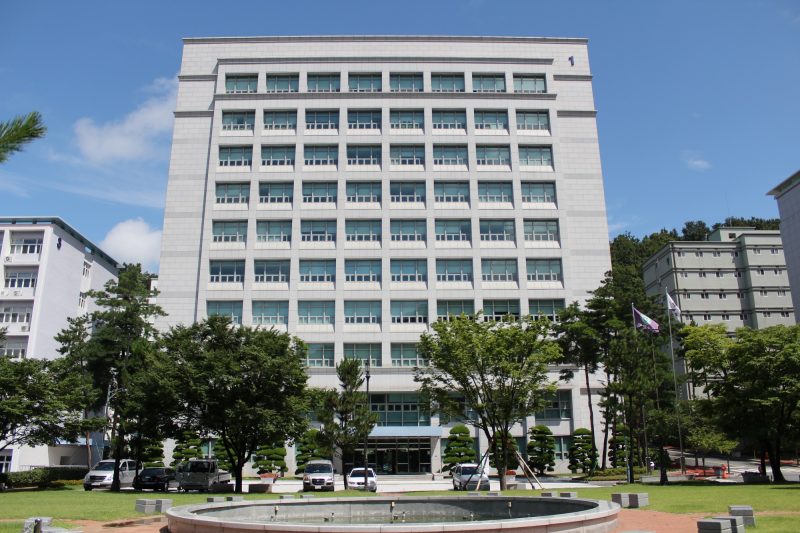 3.1. Conditions for studying Korean language program
Education level: graduated from high school with a GPA of 6.5 or higher
Does not require TOPIK
3.2. Conditions for attending an undergraduate program at Changshin University
Education level: graduated from a high school program or equivalent
Minimum TOPIK 3
4. Scholarship Program at Changshin University
In order to create favorable conditions for students with difficult circumstances and encourage students to study hard, Changshin University offers many scholarships worth from 30-100% of tuition fees. Depending on the type of scholarship, the conditions are also different, such as scholarships for students with excellent academic achievements, students with good foreign language ability.
5. Dormitory system of Changshin University
Because of the limited size, the dormitory at Changshin University gives priority to students from remote areas, students with excellent admission scores and international students.
Despite its small size, the dormitory at Changshin University has an extremely modern design and is fully equipped with necessary items such as tables and chairs, beds, wardrobes, etc., especially with air conditioning and Heating. Besides, the dormitory also provides many facilities such as laundry room, canteen, convenience store, etc.
6. Reasons why Changshin University in particular and studying in Korea in general is the first choice
6.1. Excellent education system
Korea's education system is unlike any other. Most young Koreans attend additional educational institutions after school, so it's no surprise that Korean universities are among the best in Asia.
The quality of education and the constant dedication of educators have created a high achievement for Korean education. Attending a Korean university will allow you to challenge yourself. If you find your country's approach to education unsatisfactory and looking for something different, then studying in Korea is for you.
6.2. Learn a new language
Most universities offer students the opportunity to take a Korean language course during their study abroad. This ranges from classes for beginners, to classes for more advanced learners who have studied Korean before.
Nowadays, the ability to speak another language is a huge plus in the eyes of employers, and learning Korean will be extremely beneficial for those who plan to stay in Korea after completing their studies. And if you don't have the opportunity to learn the language, you will be surprised at how indirect learning Korean is through your daily life.
6.3. Affordable study abroad costs
Studying abroad may seem like an expensive option, but the cost of studying in Korea is much cheaper than the cost of studying in Australia or Europe-US. Studying in Korea is the first choice for those who want to study in a quality education but economic conditions do not allow it.
Accommodation, transportation, meals as well as travel costs are extremely reasonable. Even Seoul, which is considered by many to be as expensive as other capital cities in the world, doesn't make much of an impact on your budget.
6.4. Exciting student life
The rigorous education system in Korea has certainly fostered a "work hard, play hard" culture in universities. Students in South Korea focus on their studies, but this is not all of their student life.
The areas around the university are always bustling, often full of bars and clubs, where students gather until the early hours of the morning to drink, eat and dance. If a vibrant nightlife is an important part of your student experience, South Korea will not disappoint.
6.5. Many attractive tourist attractions
Now Korea has opened its doors to foreigners having the opportunity to travel around the country, learning about its rich history.
Korea is one of the typical countries for development and integration, but still preserving its traditions. You can easily find a millennial temple located next to a skyscraper. Traveling around Korea is relatively cheap and in some cases free for foreigners.
You can take weekend trips without affecting your studies. The natural landscape in Korea provides a necessary retreat for nonstop student life. You will have no shortage of breathtaking photos that will make your friends at home jealous.
6.6. Great culinary background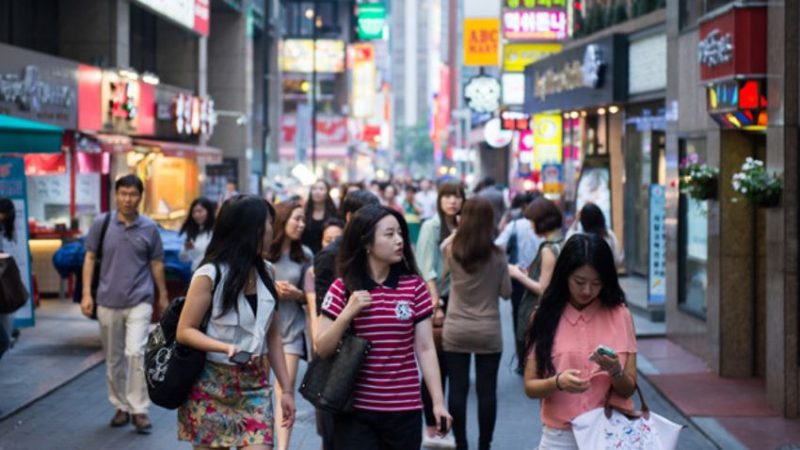 Cheap, convenient and delicious. If these were your dietary requirements as a student, then Korea is the right place for you. Food is at the heart of Korean culture and so the streets are lined with restaurants, many of which serve healthy meals at reasonable prices.
Most restaurants are open late into the night, offering door-to-door delivery, and convenience stores are open 24 hours to cater for late-night schooling. Eating out is an inevitable part of student life in Korea with a lot of social events revolving around food. So if you want to immerse yourself in a unique and delicious cuisine, come to Korea.
6.7. Expanded career opportunities
With a constantly developing economy, Korea is one of the most sought-after work destinations in Asia. This leads to a fiercely competitive domestic job market, especially for those without language skills.
Studying in Korea will give you the experience and language skills you need to pursue a career here and will put you at the front of the game. A year abroad is desired by many employers and is essential for anyone intending to work internationally.
6.8. Opportunity to challenge yourself
One of the most common reasons students want to study abroad is to experience life in a completely different culture from their own. As one of the most homogeneous countries in the world, many traditional aspects of Korean culture are still preserved and can be observed in modern life without the influence of other cultures.
Studying abroad in Korea will expose you to a unique culture, while offering a completely different experience than a tourist. Attending a Korean university gives students an insider's perspective on life in Korea, which is truly a one-of-a-kind experience.
6.9. Security is guaranteed
Deciding to study abroad may be a leap out of your comfort zone, but South Korea is an extremely safe destination for international students. It's not uncommon for you to leave your personal belongings at a coffee shop, or go out late with friends and feel safe.
Of course, every country has its own dangers that students should be aware of before coming to work or study, but overall, Korea is a safe environment for international students to study here.
Hopefully, through the above article, readers will have a more detailed look at Changshin University in particular as well as study abroad in Korea in general so that they can make a choice that suits their interests and abilities.
Related fields